A chipped front tooth is a very common incident St. Lawrence Dentistry addresses. Sometimes it can be considered a dental emergency from an esthetic standpoint. A lot of times these chips can happen at the most inopportune time for patients. At St. Lawrence Dentistry we have found that a lot of times patients need dental bonding right before a major vacation or even before a wedding. Dental bonding is the application of esthetic composite resin filling material to your tooth. These materials are highly cosmetic if they are handled correctly in the appropriate circumstances. If you do need emergency dental bonding then your issue will be a priority for St. Lawrence Dentistry. We have 3 dentists on staff and are open Saturdays so we are usually able to accommodate your pressing needs in a timely manner.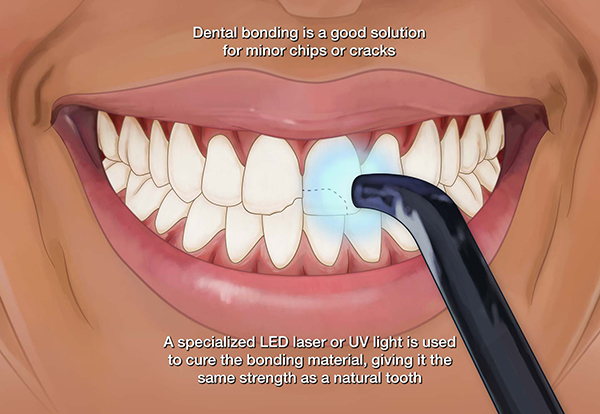 One of the most common causes of a front tooth chipping is being inadvertently knocked from behind while drinking from a glass container. This can easily happen in a crowded party setting. A fall in a sports game or even just from tripping can certainly cause a tooth to chip.
The dentist will assess the chip on your tooth and take photographs of it. Then Dr. Hawryluk or Taheri will discuss your chipped tooth with you and explain whether or not dental bonding is the best solution for your needs. The prognosis of the dental bonding will be discussed with you as well as any other options which could be used to restore your tooth such as a porcelain veneers.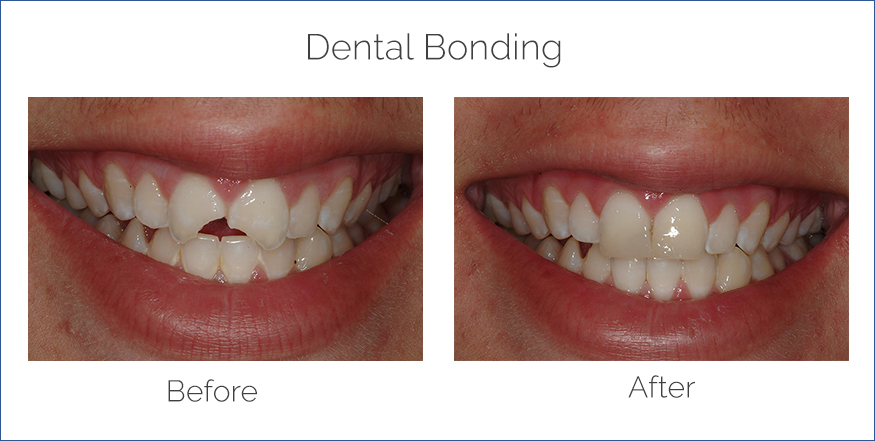 If your tooth is not sensitive, sometimes the dental bonding process does not involve freezing your tooth. The procedure to bond first involves cleaning the tooth and then applying a conditioning solution. The bonding will then be applied with the most modern materials and techniques available.
Sometimes front teeth which are initially bonded will need other durable long term tooth restorations such as porcelain veneers or crowns. These are more involved procedures and sometimes a bonding is done initially when a quick short term solution is needed. Later, if needed, the dentist will investigate whether porcelain work will be needed for the long term.
If you live in the Mississauga, Oakville, or Toronto area and think you may need dental bonding please give our office a call.
Below are actual before and after photographs of dental bonding done by Dr. Hawryluk Jr.