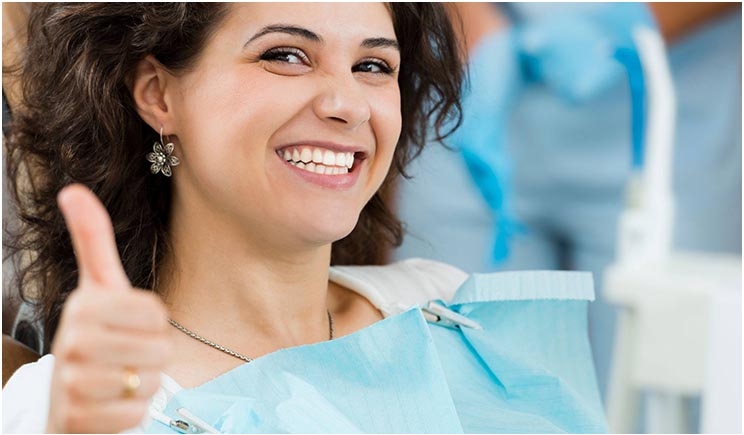 The cornerstone of Dr. Hawyrluk Jr's dental practice is the Global Dental Microscope. It is well established that microscopy is the key to predictable dental treatment.
Variable magnification levels combined with brilliant optics make the dental microscope a crucial tool to view hard-to-see imperfections. Dr. Hawryluk uses the Dental Microscope for almost all procedures and can see things that are otherwise not discernable. Unlike conventional 'dental loupe magnifiers', a dental microscope has an extensive magnification range up to 21 times.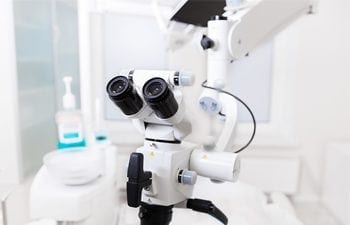 Global microscopes are the leader's dental microscope technology. The illumination and magnification of the Global lens have made it an essential tool in all aspects of dental care. The dental microscope offers the following benefits:
Better visualization. The magnification and bright coaxial illumination of the working field allow Dr. Hawryluk to see intricate details.
Improved treatment quality. Microscopic techniques are generally superior to traditional treatment concepts. Magnified views provide exponentially more information, which leads to better treatment outcomes.
Ideal treatment ergonomics. Dr. Hawryluk would like to be your long-term Mississauga Dentist. The use of a dental microscope allows appropriate working posture and ergonomics, which is vital in maintaining his health, personal well being, and, ultimately, his longevity in the profession.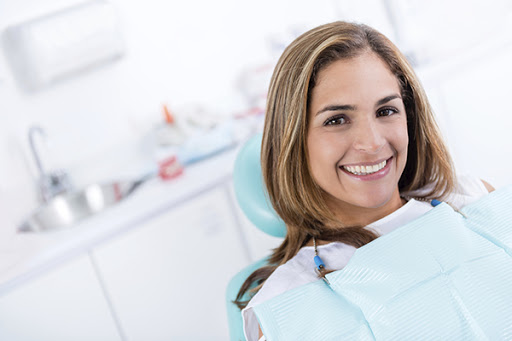 Patient comfort. Patients often do not have to open as wide, and treatment time is usually less due to the improved visualization. There is less post-operative discomfort because treatment is often more precise compared to the older non-magnified techniques.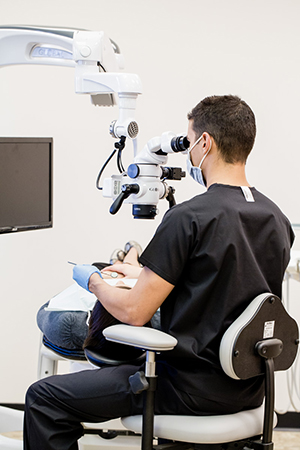 One main focus of microscope use at St. Lawrence Dentistry is for the performing root canal treatment. Dr. Hawryluk performs root canal procedures or 'endodontic' treatment when the internal nerves and blood vessels are damaged. Dr. Hawryluk uses this high powered visual aid when performing root canal procedure to reach through the tiny canal entry points and branches which cannot be seen by the naked eye. Without the microscope, the hollow areas and canals may be undetected.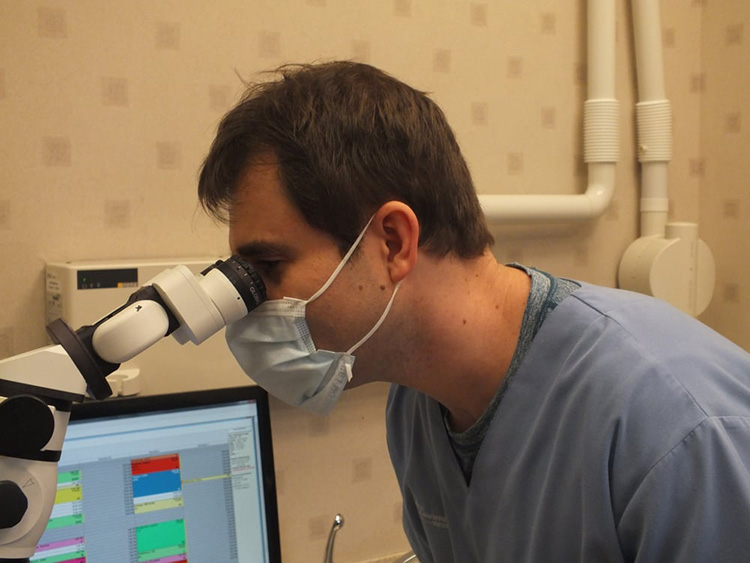 Dr. Hawryluk, Jr. feels the dental microscope significantly improves the quality of treatment. After all, if you cannot see it, you cannot fix it!