General Dentistry in Mississauga
Our dental office is devoted to general and family dentistry in Mississauga and the surrounding area. As your primary dental care provider, we are responsible for the general diagnosis, prevention, treatment, and management of a wide range of dental conditions, disorders, and diseases that affect the teeth, gums, jaw, and face. We provide the coordination of services related to the oral health needs for patients of all ages so everyone in your entire family can visit our practice.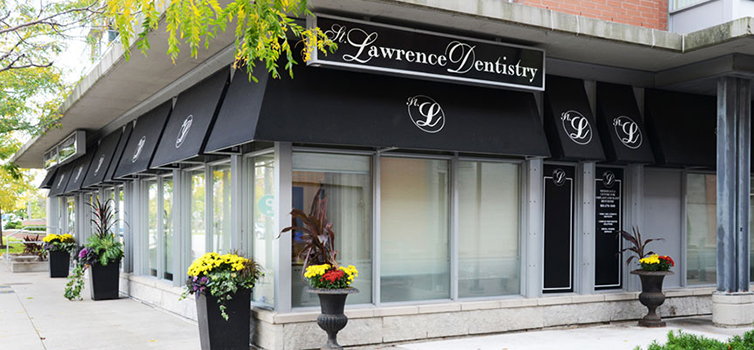 General Dentistry includes:
Preventive care visits
Restorative services like fillings, crowns, and bridges
Fitting and placement of dentures
Pediatric treatment
Root canal therapy
With a highly educated, well-trained team, we will develop the best course of treatment for your complete dental needs. Give us a call to schedule an appointment today!
Finding the Perfect Dentist
Selecting the right person to care for your family's dental health takes careful consideration. A good dentist combines clinical expertise with warmth and a genuine concern for patients. Points to consider:
Are your goals, concerns, and ultimate satisfaction seen as important?
Can you count on the dentist to focus on keeping your teeth health and strong?
Did the doctor obtain his degree from a well-respected school?
Does the dentist explain things in detail and include you as part of the team?
Has the dentist been in practice enough time for you to feel comfortable about your treatment?
Have you heard positive feedback about this doctor and practice?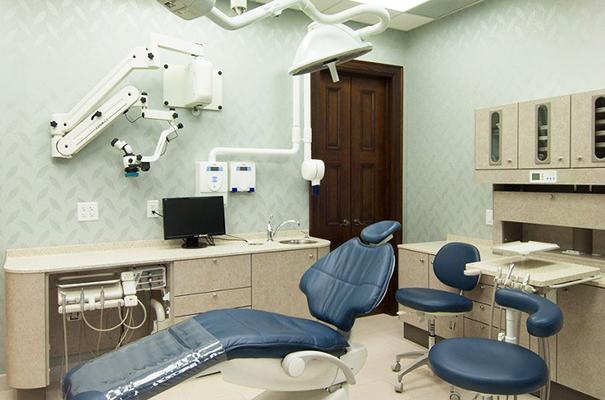 Why do I need to visit every six months if I don't have any problems?
Preventive care is less expensive than repairing damage. Certain problems, like gum disease and early signs of decay, offer few warning signs. Regular visits allow us to monitor your oral health and catch any issues before they become big trouble.
How is a filling different from a crown?
Made from composite resin, tooth-colored fillings replace decay that only impacts a portion of the tooth. With severe damage, your will likely need a dental crown, which fits securely over the remaining tooth structure and completely covers the tooth.
When should my child first visit the dentist?
Although the American Dental Association recommends starting visits when children get teeth, usually at age one, we often find that kids do best around three years old. At this time, the doctor can take a look to make sure everything is on target, and we can start to create positive feelings for your child so that he or she will look forward to visiting the dentist.
I have metal fillings. Should I replace them?
At one time, amalgam fillings were the standard for restoring teeth. Now, most dentists prefer composite fillings. These fillings match your natural tooth color, won't leak over time, and don't contain any metal. If your old fillings aren't causing you problems, you can choose to leave them in place, but if you want more aesthetic restorations, talk with your doctor about composite fillings as a replacement option.
Family Dentistry in Mississauga
In today's continuously advancing technology, almost every medical and dental procedure is possible to restore and enhance a person's teeth to help boost self-image and self-confidence. Looking good with a great smile is what everyone is concerned about in this beauty-conscious world. Dental care has never seen this much importance in the past and many different dental procedures especially those that have something to do with improving the appearance of the teeth were not available in the past. Hence, dental practice of today is very much different from that of early generation dentists.
Dental Check-up
Dentists are trained to diagnose, prevent and treat a wide variety of conditions, disorders and diseases affecting the teeth, gums and maxillofacial region of the body. A regular visit to the dentist will make a lot of difference. A family dentist will be able to make an inventory of the overall health of a person's teeth, and can monitor the conditions and detect if there is any need for special dental care. A family dentist can provide services related to the general maintenance of oral hygiene and dental health.
During your initial visit, the dentist will check your face and neck and look for any irregularities or abnormalities such as bumps, swelling or lumps. The inside of the mouth will be the next area to be checked. The dentist will look for any problems or abnormalities in the soft tissue – discoloration, lip/gum/tongue/palate and cheeks ulcers. Oral cancer screening may also be performed including checking bite and jaw joint for any problem. Other areas that the dentist will check are the gums and jawbone and look for any signs of gingivitis, bone and gum disease and cavities. All of the findings will be recorded by your family dentist Mississauga for future reference.
Dental Visits
The recommended visit to your dentist is at least once every six months. This is to ensure receiving proper oral hygiene and functionality. Any serious dental problem that can require expensive treatment can be prevented with regular checkups and oral health maintenance. People who are conscious about the health of their teeth and who maintains regular scheduled visits to the dentist are bound to enjoy exceptional dental health.
Oral diseases that can damage the teeth permanently can be acquired if a person's dental check-up is done less than twice every year. Less frequent visit to the dentist may put a person at greater risk of developing serious dental problems. For people who have smoking, alcohol abuse, who are pregnant, has diabetes and gum disease, they should see the family dentist more than the prescribed normal visit frequency.
Dental Care
While maintaining a regular visit to your family dentist, you should also follow routine and proper dental home care. This means that the dentist will surely find a problem with your teeth if you don't keep and maintain a healthy dental care practice such as proper brushing and flossing. Proper brushing is made easy by using electric toothbrush. But if using a manual brush, you should hold the brush at a 45 degree angle to your teeth. Bristles should rotate across your teeth and under the gums, and the top surface of the teeth. Flossing on the other hand is done by winding the floss around both index fingers and pushing it between each tooth. The floss should freely move upwards and downwards to remove any food particle caught between the teeth.