If you are considering an esthetic transformation St. Lawrence Dentistry can provide key services to help you get the results you want. A smile makeover can be the beginning and end point of your personal transformation or it can be part of an overall cosmetic enhancement. The cornerstone of a cosmetic makeover is initial restoration of your teeth to their ideal esthetics. To accomplish this you need a dentist who understands what constitutes beauty and how dentistry should be engineered so it stands the test of time.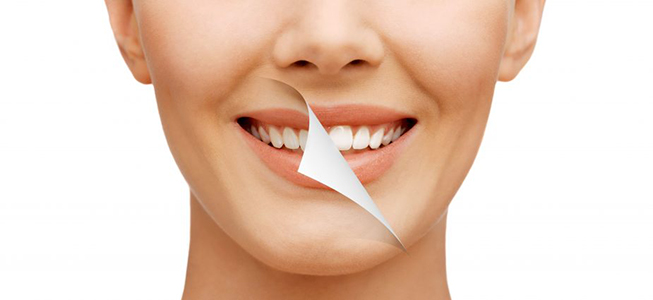 The first step in preparing for your cosmetic dentistry is a process called smile design. We will take a look at your entire facial esthetics and see what shape and size of teeth would look best for you. We will look at the level of your gum in relation to your teeth, your skin features, and the shape of your face. For a proper cosmetic rehabilitation sometime an 'all or nothing approach' is best if aiming for ideal esthetics. If only 1 or 2 teeth are restored they may look out of place among your other teeth. If you are simply aiming to maintain the health of your teeth then a patchwork approach is very reasonable. However, the entire esthetic area often must be restored all at once for revitalizing esthetics. There is not a one size fits all approach when it comes of cosmetic dentistry and different people can have different opinions about what looks best. On the day St. Lawrence Dentistry delivers your cosmetic dentistry we encourage you to bring any significant others so we may all reach a consensus together about what looks best for you.
If you are interested in a smile makeover please call St. Lawrence Dentistry and we will make arrangements for you to meet with Dr. Hawryluk and/or Taheri. At your initial appointment we will take the time to find out what you want to achieve and what your expectations are. We will want to know what you like about your teeth and what you dislike. One key marker is the midline of your teeth. We will see if the midline of your central incisors matches the midline of your face and will take this into account when designing your new smile. If you where to draw a line between the corners of the mouth when smiling, you would find that a youthful smile will show 75-100% of the front teeth below that line. If we determine your case is best restored with porcelain veneers you will be seen by our Board Certified Prosthodonitst Dr. Taheri. He is a specialist in porcelain veneers and has made many patients very happy with the beautiful results he creates. Porcelain Veneers are ultra thin jackets of porcelain which are adhered to your teeth. They are great for teeth which are chipped, mis-shaped, out of alignment, or heavily stained. In many cases, Dr. Taheri will take digital photographs and create a wax model to show you what you planned esthetic outcome will look like. We also suggest you bring old photographs to show Dr. Taheri what characteristics you liked or disliked about your smile from years ago.

To learn more about Porcelain Veneers at St. Lawrence Dentistry please visit us here:
When you are ready to do the cosmetic work you will also meet with Teresa, our dental ceramist. She will further evaluate what final touches need to be made on your cosmetic veneers. The ceramist can significantly adjust the look of the porcelain by making small adjustments to the edges. If some wants a more aggressive look the edges are often made straight whereas if someone wanted a softer look they are rounded.
In some cases patients cosmetic concerns are chiefly focused on 'dental black triangles'. These are unsightly dark areas in between your teeth created by dental recession. Dr. Hawryluk can correct these with Dental Bonding using the BioClear method. Dr. Hawryluk has performed thousands of beautiful black triangle closures.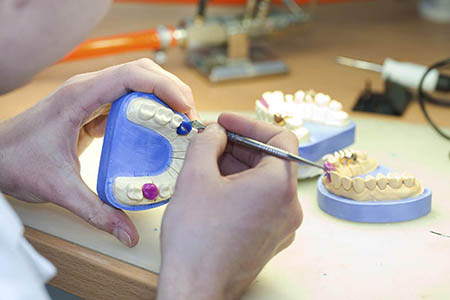 To learn more about this procedure please visit us here:
Closing the Gaps for a Youthful Smile—an economical and conservative approach
If your teeth are crowded together and you wish a cosmetic enhancement to correct this, sometimes the best way is to have orthodontics preformed. This is gradual teeth straightening by Invislalign or traditional braces. After your orthodontic work is complete sometimes your smile enhancement is finished, with bleaching, veneers, or dental bonding. If you are a candidate for orthodontics Dr. Hawryluk may refer you to a Board Certified Orthodontic Specialist.
Two excellent orthodontists in the Mississauga area are:
Dr. Schacher: https://tropicalorthodontics.com/
Dr. Virdee: https://hometownortho.ca/
Dr. Hawryluk can correct gum recession around your front teeth by performing the Chao Pinhole Gum Lift. This procedure can often restore the position of your gums to the original position before the recession began. If you have recession and show a lot of your teeth when you smile (high lip line) then the Pinhole procedure can provide revitalizing cosmetic benefits for you.
To learn more about the Chao Pinhole Gum procedure offered by St. Lawrence Dentistry please visit us here: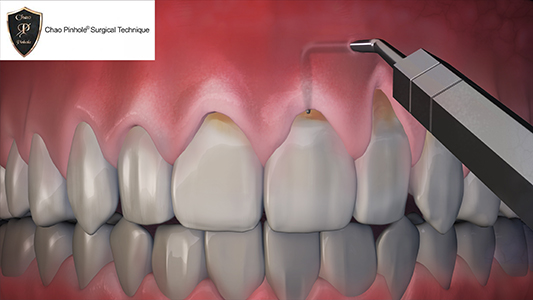 If you are interested in other facial cosmetic enhancements beyond your teeth Dr.Hawryluk is available to discuss what you would like to achieve and can refer you some excellent medical doctors in the Mississauga area. Dermal fillers and Botox can make an excellent adjunct to your smile makeover and can magnify your cosmetic rejuvenation. In particular, restoring lip esthetics can amplify the success of cosmetic dentistry. As people get older their lips begin to thin, wrinkles develop, and their face begins to show its age. While there are many places you can get facial cosmetics done, Dr. Hawryluk recommends you only go to a Board Certified Dermatologist as they have the training to properly diagnose and safely deliver these products while at the same time ensuring the result you want. One Mississauga Dermatologist who is excellent in facial esthetic rejuvenation is Dr. Nazli Ghiasi at Derm Edge Clinic in Port Credit. Many of the staff and doctors at St. Lawrence Dentistry are very familiar with her work and recommend Dr. Ghiasi without hesitation.
Please visit her website here:
https://www.dermedge.com/dr-nazli-ghiasi-md-frcpc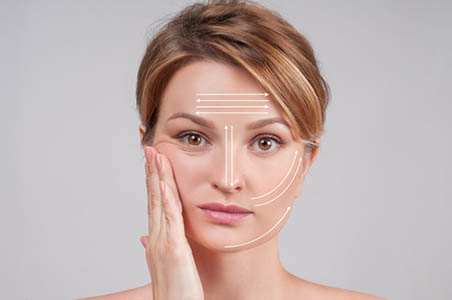 Dr. Hawryluk also recommends Dr. Kolenda and his team at Verso Surgery Center. They perform mini 'submental' chin liposuctions which can provide tremendous lift along with your smile makeover. In many cases you don't even need to be asleep for this procedure. They also offer the award winning Skinceuticals line of products. Furthermore, they do hair restoration by an advanced method called 'Robotic Hair Transplants'. Finally, their results for facial rejuvenation by 'Platelet Rich Plasma Therapy' are excellent.
If you are interested in learning more about their services talk to Dr. Hawryluk or visit their website directly:
A cosmetic smile makeover along with other facial enhancing procedures can subtract years from your appearance. If you are considering and esthetic rejuvenation please give St. Lawrence Dentistry a call. It is always gratifying for us to be part of transformative changes for our patients.