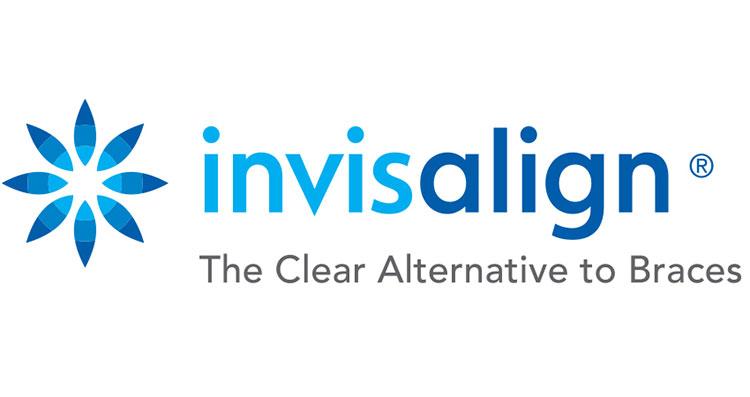 What is Invisalign®?
Invisalign® is a system of clear, custom-fitted tooth aligners designed as an alternate for traditional braces. Using a three-dimensional digital rendering, Invisalign can model your complete orthodontic treatment plan from beginning to end. Then a sequence of aligners is created for your teeth. Each aligner is worn for a precise time, usually about fourteen days, until the teeth match the final chosen position. Each treatment course will need a different amount of time, but typically, cases last from eight months to a year and a half.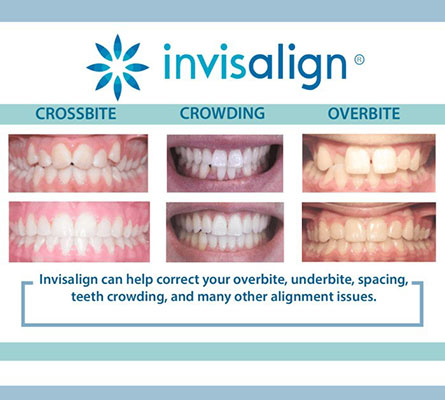 What are the Advantages of Invisalign®?
Unlike metal braces, Invisalign aligners are transparent and virtually inconspicuous when worn. When people hear orthodontics, they think of traditional braces or "train" tracks. However, with Invisalign, we eradicate this type of impression, which allows the patient to engage in many social activities. Most people will not even realize that they're wearing the Invisalign trays.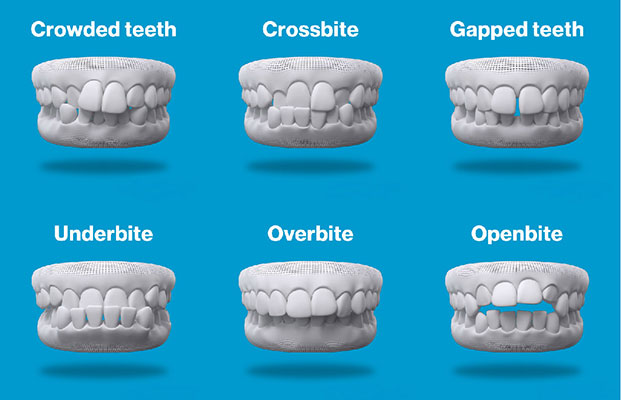 Invisalign is removable. Patients have the flexibility to drink and eat without fretting about their orthodontics. The removable nature of Invisalign also permits proper brushing and flossing without the need for "floss threading". The Invisalign system uses no metal attachments or wires that could cause cuts or aggravation to a patient's tissues. You will also spend a shorter time at St. Lawrence Dentistry since Invisalign requires fewer adjustments.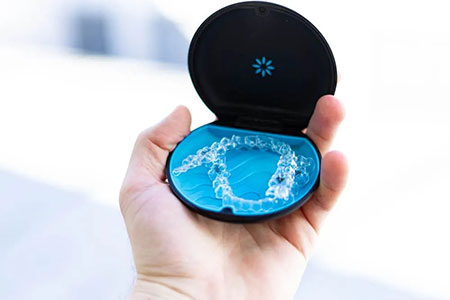 Braces are more than the means to a lovely smile–they can enhance dental health, phonetics, appearance, potential sociability, occlusion (bite) problems, and function. However, misaligned teeth are challenging to brush and floss, and substandard cleaning can cause tooth decay and other dental issues. Problems with your bite may also materialize when the upper and lower jaw do not come together ideally. These uncorrected bite problems yield teeth to wear, putting strain on your jawbone, and ultimately leading to discomfort.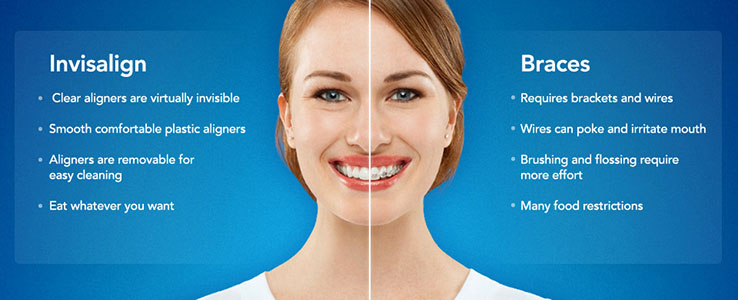 How will Invisalign effectively move my teeth?
Invisalign aligners move teeth through a sequence of suitable placement of controlled pressure on your teeth. The primary difference is that Invisalign governs forces and the timing of the force application. During each stage, the trays will permit only certain teeth to move. Dr. Mastropole determines these movements as he creates your unique Invisalign treatment plan.
What is the technology used to create the aligners?
Align Technology uses avant-garde digital Technology to build Invisalign, a series of customized clear appliances or aligners. Each aligner is worn successively by the patient to produce extensive tooth movements.
What are the aligners made, and how do they look?
The nearly invisible aligners, made of a thermoplastic material uniquely created for the Invisalign treatment plan, look similar to tooth-whitening trays. Invisalign aligners do not have Bisphenol-A or phthalate plasticizers. Instead, the construction is from aligners and USP Class VI medical-grade, high molecular weight polyurethane resins. Align tested the materials, which show that they are biocompatible and pass all applicable regulatory prerequisites and thresholds.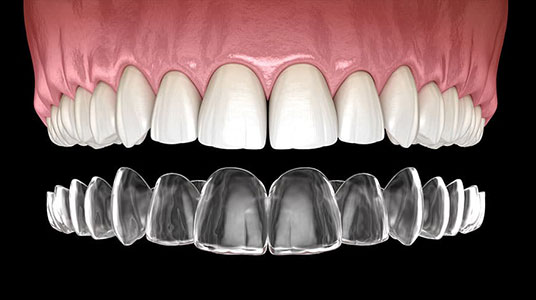 How do I get started with Invisalign?
Invisalign has detailed applications in orthodontic cases, and case selection is crucial to determine successful outcomes. Call or email St. Lawrence Dentistry to book an initial consultation to find out if Invisalign can help you!