St. Lawrence Dentistry is proud to offer the Mississauga Community Dental Implant Services.
Demand for dental implants has been steadily increasing because they are such an effective treatment and predictable treatment if properly planned.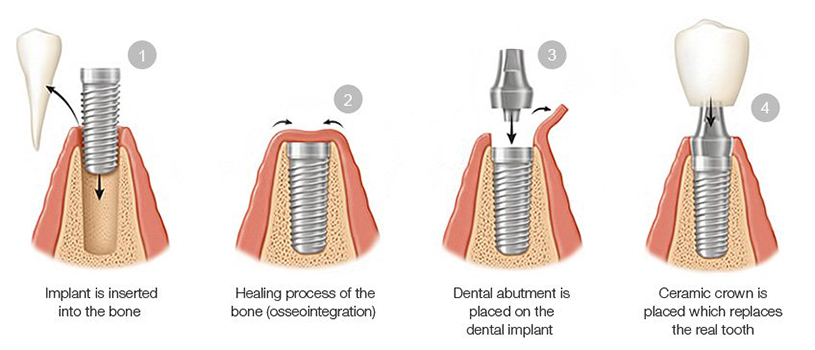 A dental implant is a small prosthetic post that is placed into the bone of the upper or lower jaw. The post functions as the root portion of the lost natural tooth and serves as an anchor for the replacement tooth. With the settlement of the post, an artificial tooth is attached to fill the space for the missing tooth.
Dental implants can feel just like natural teeth and the benefits are indisputable over other treatment options.
Benefits of Dental Implants
A dental implant will help avoid bone loss and maintain the proper spacing of the teeth. A missing tooth that is not replaced with an implant or a denture tends to cause other maladies in the mouth. An implant will take the place of the missing tooth, fill the space vacated by the missing tooth in order to prevent the other adjacent tooth from moving. Such movement of the tooth can cause gaps and may cause the tooth to decay fast.
It can provide the support to a full denture. This will secure the denture tightly and will allow eating and speaking comfortably and with confidence.
A dental implant is a better alternative to ill-fitting dentures which can wobble, slide and slip around the mouth causing discomfort to the person.
It can restore full chewing capacity and efficiency. Eating most foods will not be painful or uncomfortable.
It can lift the person's confidence and not cause embarrassment of a missing tooth or ill-fitting dentures.
It is not subject to cavities or temperature sensitivity.
It eliminates the need to compromise or modify the adjacent tooth or teeth. Most fixed bridge requires slight removal or modification of tooth structure.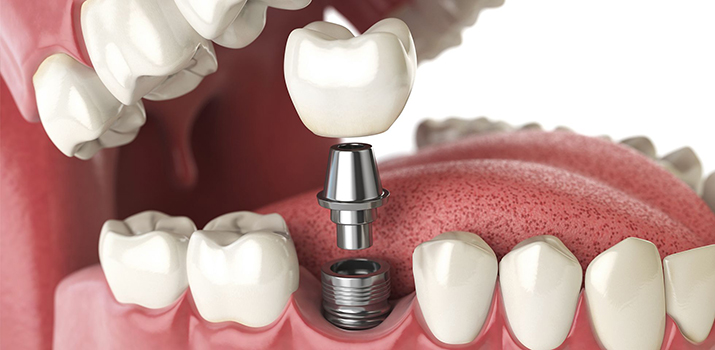 Who Can Have A Dental Implant?
Any individual, regardless of age and gender, as long as they have sufficient bone remaining to accept the implant is a candidate for a dental implant. If a person is healthy enough to have a tooth extracted, having a dental implant that dental specialists provide should not cause any health restriction for the implant. If there are health restrictions, the dentist will discuss the options available in lieu of a dental implant, where it is not possible.
To learn more about Dental Implants at St. Lawrence Dentistry please visit our blog articles:
What Is a Dental Implant and How Does It Work?
BioHorizons Guided Implant Surgery
Denture Stabilization with Implants