You can relax at your next visit to St. Lawrence Dentistry by having dental work done asleep.
St. Lawrence Dentistry is licensed by the Royal College of Dental Surgeons of Ontario to provide dentistry asleep (general anesthesia). Since 2006 Dr. Hawryluk Jr. has worked in conjunction with Board Certified Medical Anesthesiologists to provide comfortable and safe dental care asleep for both adults and children. Our facility is routinely subjected to a rigorous inspection by the Royal College of Dental Surgeons of Ontario to maintain this permit.

Our fully certified sedation suite is a state-of-the-art, wheelchair & stretcher accessible center. The operatory is accessible from the back of our office for patients who require increased privacy.
If you would like more information about the Board Certified Anesthesiologists providing the sedation at our office, please visit their website:
http://surgiservices.academicanesthesia.com/

Dr. Hawryluk Jr. will assess your personal needs and will provide a treatment that may have the option of being asleep.
Below are some general points to consider when preparing for your dental work asleep:
Patients mustn't eat solid food (including candy or gum) in the 8 hours preceding the sedation. No drinks are permitted in this period as well. (not even milk, Juices, or coffee. You (or your child) may drink up to 1 cup of water or clear apple juice up to 3 hours before the appointment. No other liquids are permitted. If you take medications, they should be taken as usual with a small sip of water unless otherwise directed by your anesthetist. Dress yourself (or your child) with loose-fitting clothes so that monitoring equipment can be applied easily. Please bring a change of clothes (for children a diaper if necessary). Patients are not to wear contact lenses, makeup, of nail polish. Please advise the doctors of any recent changes to your (or your child's) health and confirm the person who will be driving you (your child) home the day of the sedation. The patient cannot go home alone. Following these mandatory steps before your sedation will ensure a calm, comfortable environment for your dental visit asleep.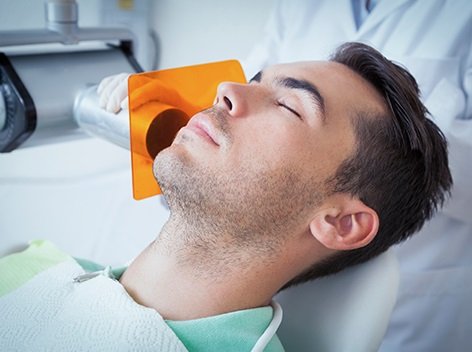 For more information about what to expect during your sleep (sedation) dentistry visit, please visit us here:
What to expect during your stay for Sedation Dentistry
To learn more about what to expect after your sleep (sedation) visit to our office, please visit us here:
After Care Following Sleep Dentistry
If you have any questions for Dr. Hawryluk or our Board Certified Medical Anesthesiologists, please call us to book a consultation.