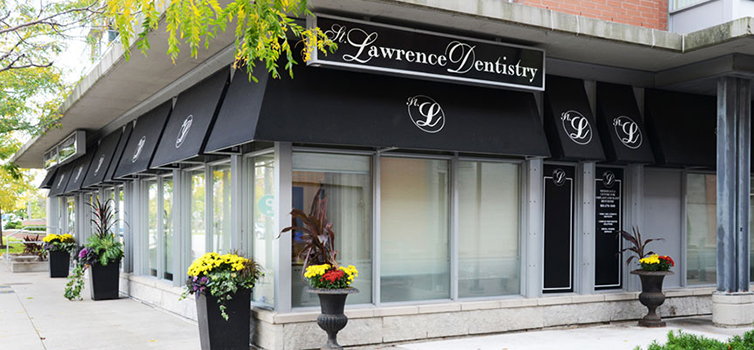 Thank you for selecting St. Lawerence Dentistry for your Dental Treatment. Our office was founded in 1975 by Dr. Hawryluk Sr. The current state of the art 3500 sq foot facility was opened in 2005 by Drs. Hawryluk Sr. and Jr. and is continually being updated to remain at the forefront of modern dental care. Dr. Alexander joined our office in 2019 and has been an outstanding addition to our clinical team. We are well-positioned to provide you with the best dental care possible and will ensure your visit to our office is pleasant and informative. Our office looks forward to welcoming you and serving your dental needs.
Our dental office is devoted to general and family dentistry in Mississauga and the surrounding area. As your primary dental care provider, we are responsible for the general diagnosis, prevention, treatment, and management of a wide range of dental conditions, disorders, and diseases that affect the teeth, gums, jaw, and face. We provide the coordination of services related to the oral health needs of patients of all ages, so everyone in your entire family can visit our practice.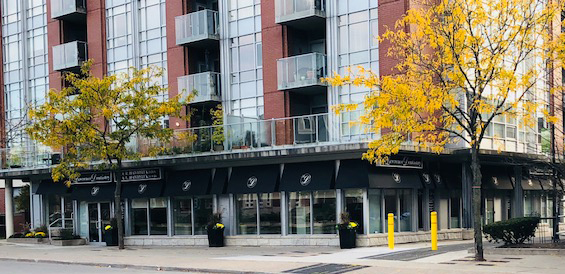 Your initial dental visit usually first involves a phone call to our office, which will be answered by one of our courteous reception staff.  They will ask you what the goal of your initial visit to our office is. If you have a specific issue, the first step may be to have a 'specific' exam with one of our dentists to investigate and solve your dental need. Each of our dentists has a unique knowledge base, and we will pair you with the dentist most appropriate with your issue and your schedule. If you wish to have an overall dental checkup, then this will also be scheduled accordingly. Some patients elect to have an initial exam and then come back for a dental cleaning. Other patients wish to have dental cleaning with one of our registered dental hygienists immediately before or after the dental exam. Please discuss your preferences with our reception staff during your phone call with them.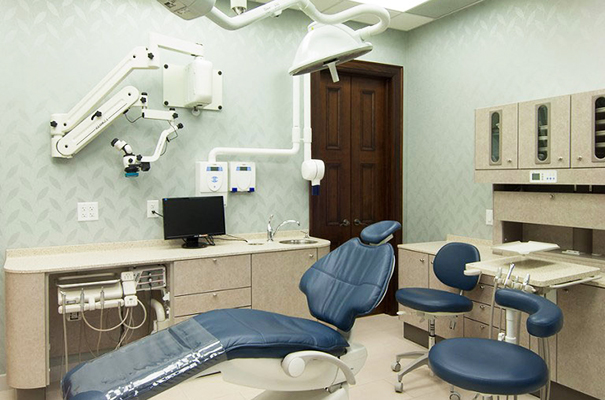 If you have had x-rays recently taken at another dental office, please notify our staff. They will arrange the transfer of your x-rays from your previous dentist. There is usually a release form to sign to authorize this process, and we will present this to you when you are at St. Lawrence Dentistry. If you have specific preferences, such as having a neck pillow or blanket during your visit, please inform our staff. Also, if you would like to refrain from diagnostic tools (such as x-rays) or preventative treatments (such as fluoride), please let the office staff know, and they will alert the dentists. We want to answer/address any questions/comments you may have to make your visit to St. Lawrence Dentistry a comfortable one.
St. Lawrence Dentistry recognizes the foundation of any dental treatment should be a complete dental exam. At this visit, the dentist will meet with you and listen to what your needs and goals of dental treatment are. The dentist will take all the notes and measurements needed to treat your specific needs.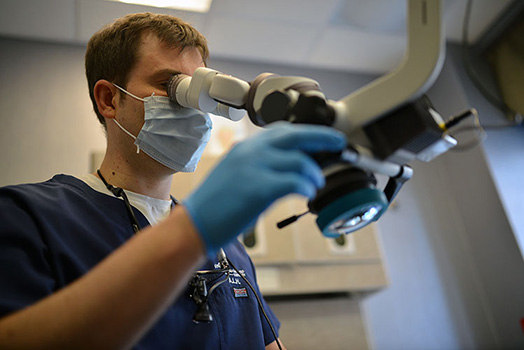 Your dental exam may include:
A review of your medical history, especially drug and latex allergies.
Digital x-rays.
Oral cancer screening.
TMJ (temporomandibular joint) evaluation.
Orthodontic screening to check the positioning of teeth and jaw bite.
Gum examination (periodontal examination).
Examination of all teeth
Evaluation of wisdom teeth.
Smile photographs and molds or impressions of your teeth, if necessary.
Dental decay screening.
Exam of existing dental restorations.
Screening for any pathology.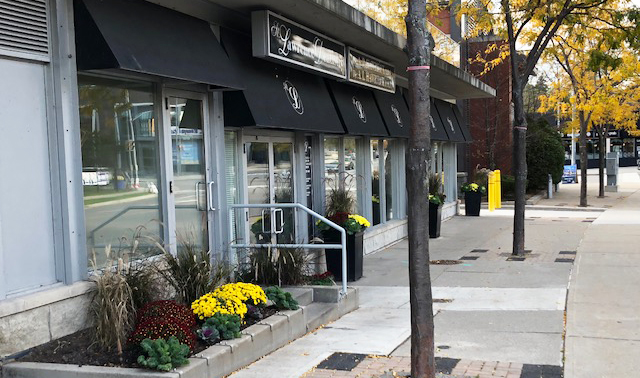 Our dentists will make a treatment plan specific for you. Dr. Hawryluk will inform you of all options for your dental treatment. We offer dentistry both awake or fully asleep. Our office has been providing dental care asleep since 2006, and we work with Board Certified Medical Anesthesiologists for dental work, which may need to be done asleep.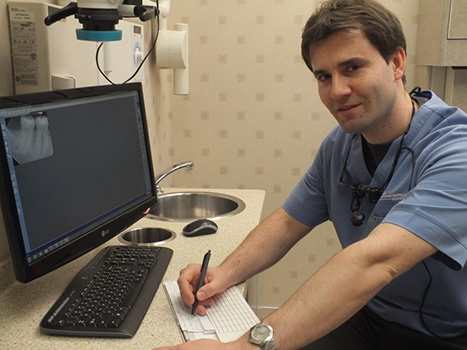 Before initiating any treatment, we will make sure you have received total informed consent. If you require further time to discuss a treatment plan with the dentist, a follow-up appointment may be made to consult further. Alternately, an evening telephone call can be scheduled with the dentist to review your treatment plan and questions.
We look forward to serving your needs on your initial visit to St. Lawrence Dentistry. We welcome you to St. Lawrence Dentistry!