One of the things you need to do in order to keep your teeth in the best of health is to have a dental exam and to seek professional dental care. Before you can get a dental exam, you first need to set a dental appointment. If you are going to a new dentist for the first time, they may ask about your medical history as well as any problems you may have had with your teeth in the past. They may also ask about any treatments and procedures you may have had done with your previous dentist.
During your dental exam, you can expect your dentist to evaluate your dental hygiene and the health of your teeth. They will ask questions about your teeth, what kind of oral hygiene regimen you have, and what habits you may have that can affect the state of your teeth. They will also check your teeth for problems that need to be taken care of, such as tooth decay, or gum disease.
Depending on your chosen dentist's SOP (standard operating procedure), you might get your teeth cleaned first before they start taking care of certain problems that they see with a first examination. There will be times however, like when a patient is in pain or in need of an emergency procedure, when the cleaning of your teeth is set aside for later and these issues are dealt with first. Whatever the case may be, the cleaning of your teeth by a dental hygienist is often part of your dental exam since this is necessary to set you on the path of proper dental care.
Another thing you can expect when you get a dental exam is the taking of dental x-rays. These are necessary for your dentist to see if there is any decay or damage lurking beneath the surface. Some decay and damage may not be obvious from a surface examination, but an x-ray will show whether you need to have an old filling removed and replaced, or if there is decay in between your teeth.
You can also expect your dentist to check your bite and see if your jaws are aligned properly. They will determine whether you have an underbite or an overbite, and they will explain to you what these are and whether or not you need treatments for these. They may have you biting into a soft substance that will take the impressions of your bite in order to do this. They will also tell you how these issues will affect your teeth and your overall oral health.
Aside from the checking of your teeth, gums, tongue and your entire mouth, your dentist will also tell you what you need to do to take proper care of your teeth. You will be taught how to properly brush, floss, and wash your mouth, and how often you should do this. Questions about what toothpaste you use, how much fluoride you get from these oral hygiene products, and so on will also be asked.
After your dental exam, you can expect your dentist to give his or her recommendations regarding your oral health care needs, and whether or not you will need to have procedures done to help get your teeth back in good health. They will also tell you when you need to come back for these procedures, and when you should return for your next dental exam.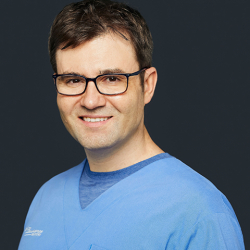 Latest posts by Dr. Allan Hawryluk
(see all)
---