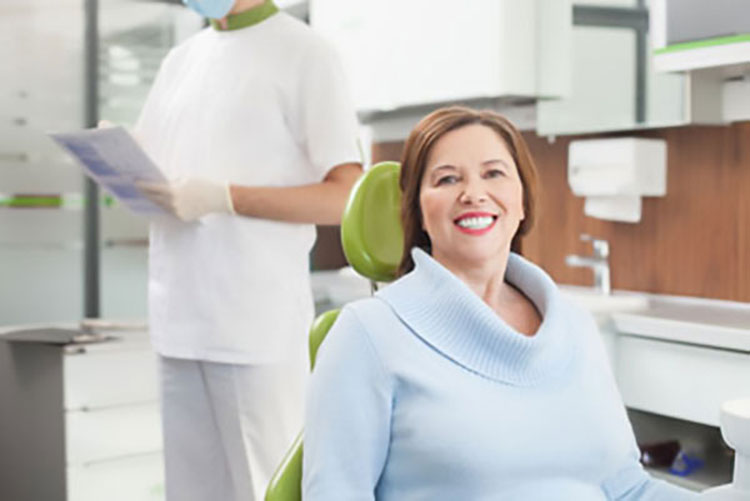 The 3M Filtek Matrix is a customized system that St. Lawrence dentistry uses to make beautiful dental composite veneers. The cosmetic results of the Filtek Matrix Veneer system enable it to be an alternative to more costly porcelain systems.
3M developed the Filtek Matrix to assist dentists like Drs. Hawryluk and Mastropole, who place composite veneers. Their development team combined digital tools and production techniques to tackle the challenges of shaping dental composite to achieve patient's desired results. The outcome is a custom device and digital workflow to make placing composite veneers predictable, efficient, esthetic, and conservative.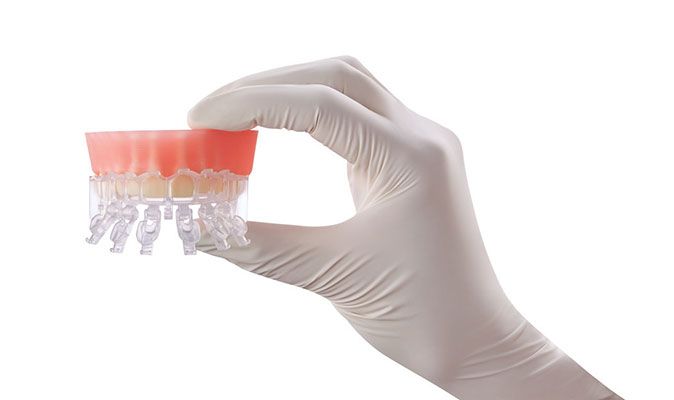 Due to the inherent nature of composite procedures, the Filtek Matrix procedure is additive and maintains healthy tooth structure. As a result, it leads to a more conservative design than other more invasive ceramic procedures, which require tooth preparation and reduction to otherwise healthy enamel.
Before/After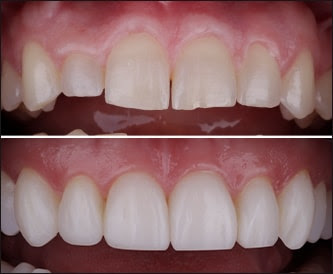 The process begins with Dr. Hawryluk taking a digital impression with our Trios scanning technology. Then, these are uploaded directly into the 3M Oral Care Portal. Next, Dr.Hawryluk uses the 3M Oral Care Portal to monitor and manage your veneer design and communicate with the 3M support team. The initial digital design will typically take 2-3 business days. Finally, you and our dentists must accept a final design for your veneers for the workflow to move forward.
To learn about digital scanning in dentistry, please visit us here:
https://www.stlawrencedentistry.com/blog/dental-technology/digital-technology-new-core-modern-dentistry/
Before/After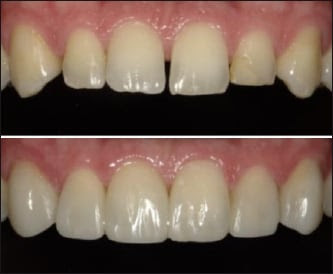 After the veneer design is approved, the next step is designing the matrix. 3M creates the matrix design specifically for you while considering the approved veneer design. After designing the matrix, 3M will manufacture the matrix with industrial-grade 3D printers. Finally, the matrix goes through quality checks before being packaged and shipped to St. Lawrence Dentistry.
Once our Mississauga dental clinic has received the 3M Filtek matrix, it will be ready for Dr. Hawryluk to make beautiful composite veneers for you. The Filtek Matrix workflow's design allows the placement of the veneers in one visit, with esthetics aligned to the digital design. As a result, patients can walk away with a beautiful smile.
Before/After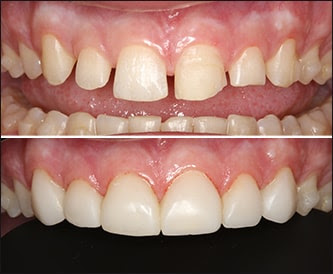 With the Filtek Matrix, Drs. Hawryluk and Mastropole can offer our patients a streamlined digital workflow that improves teeth' symmetry, shape, length, and contour. In addition, you can choose from different "smile designs" to customize the profile of your new smile. It is an innovative procedure with benefits related to predictability, efficiency, and esthetic results. At the same time, it is conservative and often involves little or no drilling on tooth structure.