The first step of planning to restore your dentition with dental implants is to ask one of the doctors at St. Lawrence Dentistry whether they could be a good treatment for you.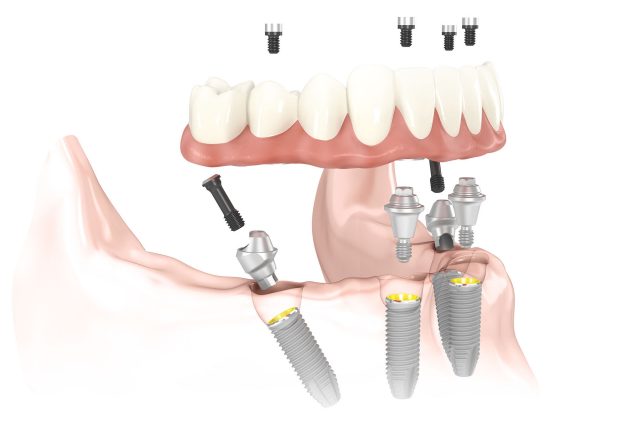 Below are some of the most common questions patients ask us about dental implants.
What are dental implants?
Answer: Dental implants are the standard of care for tooth replacement. They integrate with the bone to provide support for crowns and dentures.
What will happen without treatment?
Answer: Your jawbone may begin to shrink from lack of stimulation. Losing your teeth will affect your smile and change the shape of your face, which may cause premature aging.
Who is a candidate?
Answer: Dental implants can be placed in most adults. Please ask your Dr. Hawryluk to explain the benefits and risks to see if dental implants are right for you.
Is implant placement painful?
Answer: No, dental implants are typically placed under local anesthesia. Most treatments can be completed right at St. Lawrence Dentistry.
How soon may I return to work after treatment?
Answer: You may return to work the next day unless otherwise instructed by your clinician. You may be prescribed medication to alleviate any discomfort you may have.
How long does it take to place dental implants?
Answer: They may be placed in as little as 30 to 60 minutes depending on the location and the number of implants placed.
What if there is not enough bone or gum tissue for the dental implant?
Answer: A graft may be needed if your clinician determines there is not sufficient bone or gum tissue.
When will I receive my new teeth?
Answer: Treatment time varies by patient. Typically, you will have some type of temporary teeth until your implants integrate with the bone. Dr. Hawryluk can provide a time estimate based on your treatment needs.
How do I care for my implants?
Answer: Home care for your implants consists of brushing and flossing. Regular dental visits are required for long-term health and success.
How long can implants last?
Answer: Implants can last many years if cared for properly. Many implants have been in place for more than 40 years.
What is the success rate of dental implants?
Answer: BioHorizons dental implants have an extremely high average success rate which is above 98%.
How does the long-term value of implants compare to other treatment options?
Answer: Dental implants are low maintenance and provide stability and confidence in your smile. Therefore, the long-term value of dental implants far exceeds conventional treatment options.
Are dental implants covered by insurance?
Answer: Insurance policies vary but some cover a portion of the restorative procedure. St. Lawrence Dentistry would be happy to submit an insurance pre-determination to your provider to investigate your possible coverage.
To learn more about dental implants at St. Lawrence Dentistry please visit us here: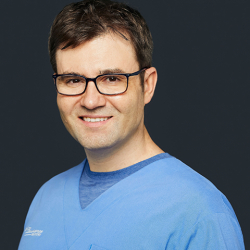 Latest posts by Dr. Allan Hawryluk
(see all)
---