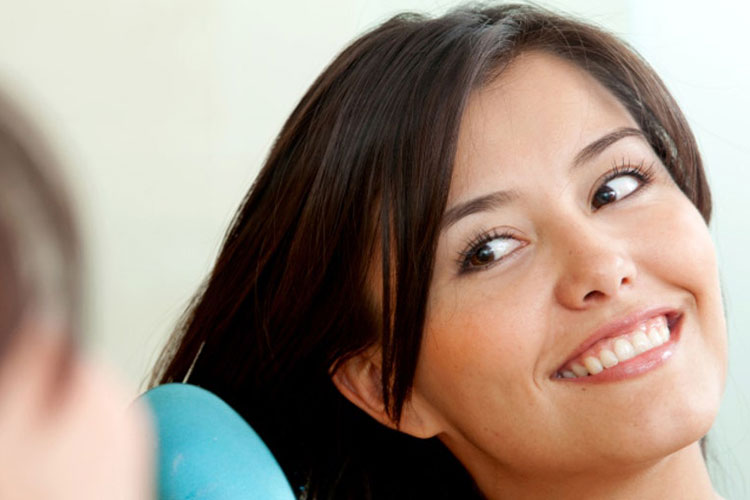 How to Get A Beautiful White Smile
The Pola whitening method is among the swiftest and most effective available. St. Lawrence Dentistry uses its unique formula to remove the most challenging stains. Unlike many do-it-yourself whitening products, Pola offers FULL SURFACE WHITENING. Pola's custom trays ensure whitening of every tooth surface. The high-strength Pola Office whitening method is only available through trained dental offices. Dr. Hawryluk will provide teeth bleaching options that match your unique teeth profile, oral health, and sensitivity requirements.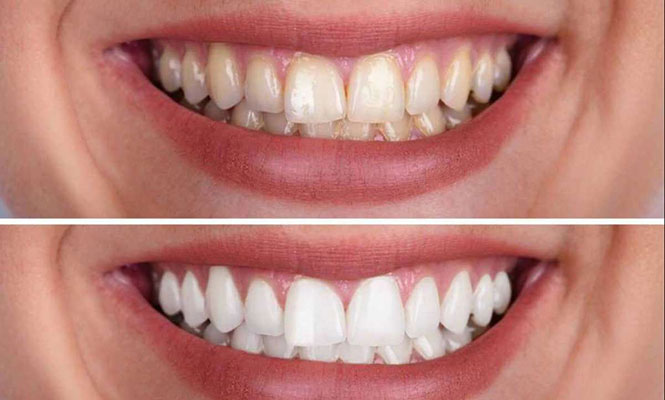 Thousands of people in over 100 nations have used Pola to experience a whiter, more sparkling smile. St Lawrence Dentistry can help you obtain your unique high-performance smile. Developed at its state-of-the-art manufacturing facility in Australia, the Pola teeth whitening system continues to set the industry benchmark in speed and performance worldwide.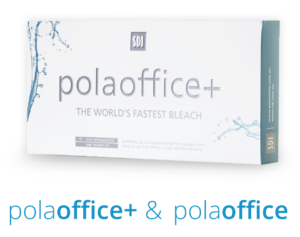 Enjoy whiter teeth: Pola whitening's advanced formulation lifts hard "rusted on" stains. The customized whitening trays ensure your entire tooth surface is whitened – from top to bottom.
Faster whitening: The Pola formulation gives you a more rapid, glistening smile. You can use Pola for 20 minutes per day, with results in 5 days – giving you a more confident smile sooner.
Sensitivity safeguard: Pola's active desensitizing agent provides added defenses for sensitive teeth. The high water content assures your teeth will stay hydrated and healthy.
Enjoy that miss universe smile: The Miss Universe USA participants trust Pola to give them a whiter and more delightful smile. Pola makes the same teeth whitener possible for you.

Whether you're eager for same-day whitening or comfortable with just a quick whitening top-up, Pola offers a range of tooth bleaching products to fit your needs. For example, at our Mississauga dental office, you can walk out with a whiter, more confident smile in 45 minutes. Dr. Hawryluk applies Pola's in-office formulation to give you whiter results in record time. You can also whiten your teeth conveniently in your own home, at a time that suits you.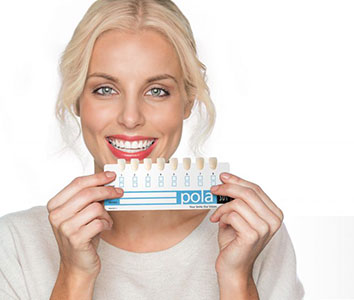 Pola Teeth whitening safely removes hard, longer-term stains from your teeth and returns your teeth to your whitest possible shade. All without impacting the integrity of your teeth. Pola's unique, high water content formulation has a neutral pH and a high viscosity to protect your gums during treatment. When Pola is applied, the advanced formula safely enters your tooth enamel to actively remove longer-term stains and discoloration. The stain particles are then naturally covered by your saliva, which harmlessly removes them from your system. Mississauga residents love the results.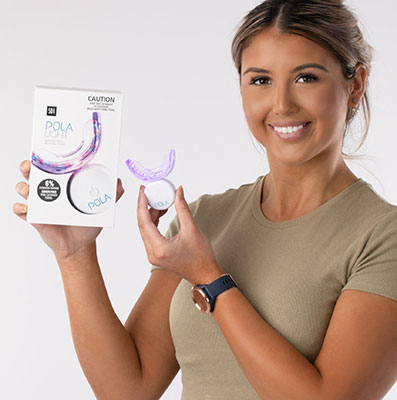 It's critical to realize that not all teeth whiteners are the same. Some use only mild active ingredients or offer low percentage treatments. These whitening products typically only remove loose surface stains. With a legacy of improving teeth for 50 years, the Pola whitening specialists have refined an industry-leading teeth whitening formula that removes tough "rusted on" stains while remaining completely safe for your teeth.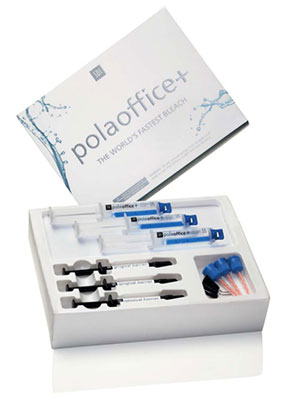 St. Lawrence Dentistry chose the Pola whitening system after carefully assessing other products available. The production of some teeth whitening products is by companies with limited dental experience and unclear manufacturing origins. In addition, many "online" tooth bleaching products only use sodium bicarbonate as the main whitening ingredient. This weaker formula can only treat mild surface stains. SDI makes the Pola whitening system, an Australian company that has 50 years of experience in oral health. Pola's scientific formula has been refined over many decades to ensure the best whitening result. Dr. Hawryluk is pleased to make it available to the citizens of Mississauga.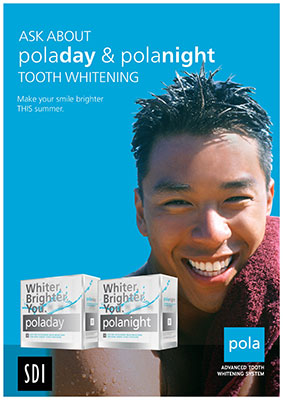 WHERE IS POLA MANUFACTURED?
The manufacturing of Pola is in Australia at its plant in Victoria.
HOW MANY DAYS WILL IT TAKE TO BLEACH MY TEETH?
With in-office bleaching, results are noticeable sometimes in 45 minutes. A Pola take-home bleach system can take around 5 – 14 days to complete depending on the Pola produced used. More powerful formulations work quicker but may create short-term sensitivity. St. Lawrence Dentistry will work with you to select the best Pola option for your oral health needs.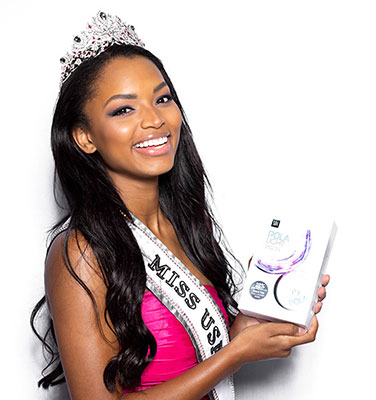 HOW MUCH WHITER WILL MY TEETH BE?
Many teeth whitening manufacturers claim to produce "5 shades whiter" within a specific time frame – this can be deceiving as it depends on the original shade of your teeth and the current staining on your teeth. The Pola formulation removes the toughest stains from your teeth and returns your teeth to their whitest natural color.
HOW LONG WILL MY TEETH STAY WHITE?
Your lifestyle is the most significant influence on your oral health. For example, if you are an avid drinker of coffee, wine, or soft drinks, your teeth whitening will diminish more quickly than someone who prefers water. Typically, your whitening will be at its best for the first six months before slowly subsiding.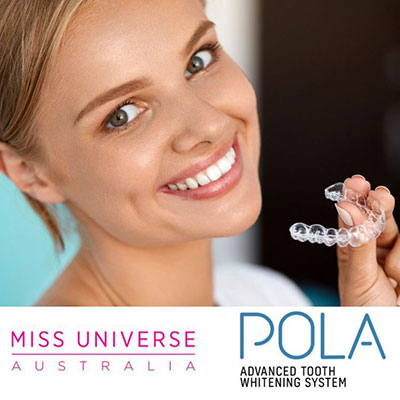 WILL POLA WORK WITH MY RESTORATIONS OR VENEERS?
Teeth whitening will remove existing stains on your restorations and veneers. However, it will not alter their original shade.
IS THE POLA WHITENING SAFE?
YES. Clinical studies have shown that teeth whitening with carbamide or hydrogen peroxide are safe if performed under the guidance and supervision of a trained dentist. A small minority of people may experience short-term teeth sensitivity during the whitening process. This sensitivity will subside quickly and does not lead to tooth or gum problems.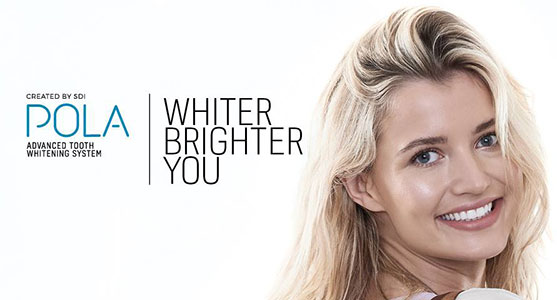 HOW CAN I MEASURE MY TOOTH COLOR BEFORE AND AFTER TOOTH WHITENING RESULTS?
Dr. Hawryluk will assist you in recording your original tooth shade by referring to a universal tooth shade chart. We recommend you take a photo with this shade physically beside your teeth for future verification purposes. Then, once your teeth whitening is complete, match the shade guide to your new whiter teeth to measure results.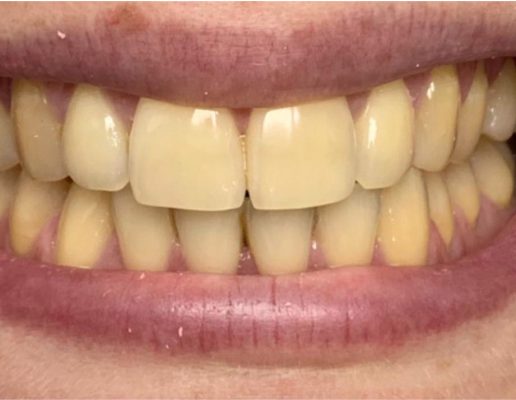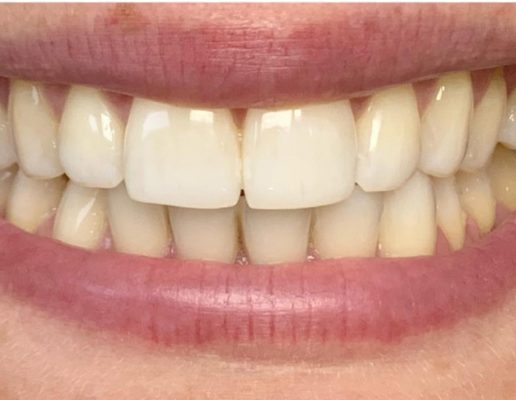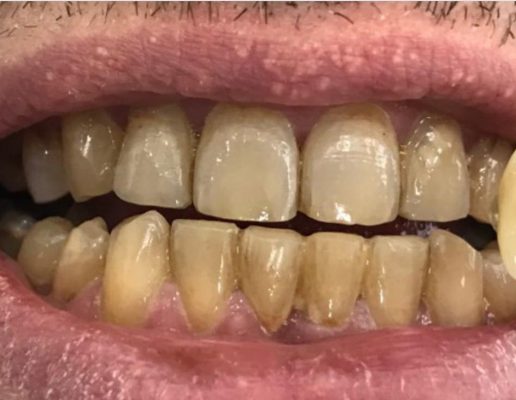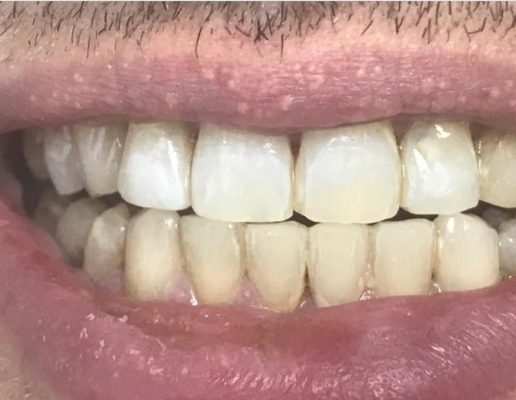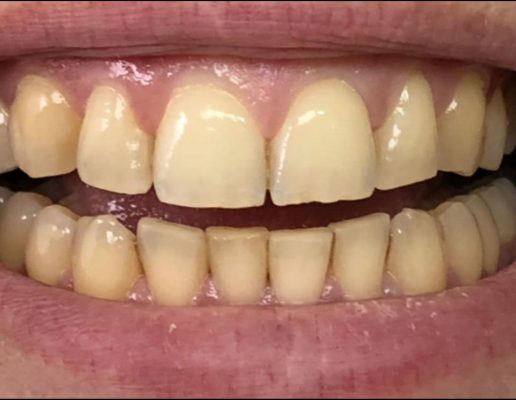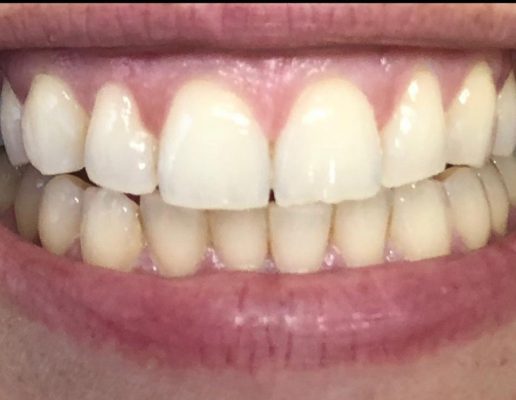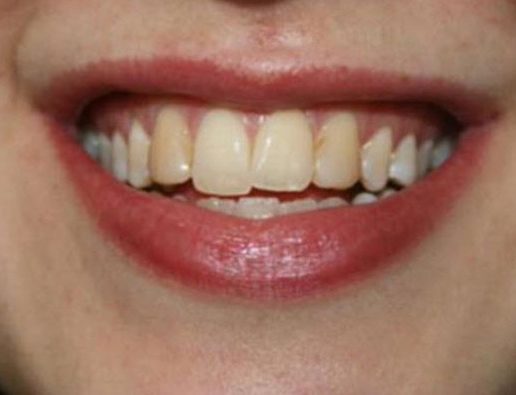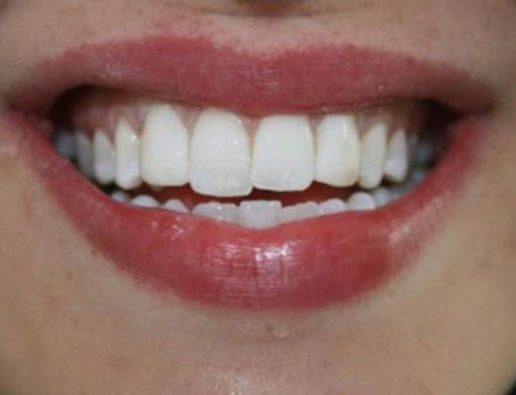 Reference:
https://ca.polawhite.com.au/how-it-works/