What are ceramic Onlays?
Ceramic onlays are among the most beautiful and durable ways to fix a tooth. They are partial-coverage restorations designed to restore and repair weak or broken teeth. St. Lawrence Dentistry usually makes them out of lithium disilicate or zirconia, but we can technically make them from gold or cobalt-chromium alloy. We design these restorations intending to repair the parts of a tooth that have broken, cracked, worn down, or are weak – while preserving the rest of the healthy tooth. Lithium Disilicate (Emax) inlays resemble the natural color of your teeth. It results in a beautiful view. Everyone deserves to look and feel their finest, and this is a wonderful way to achieve the look you've always wanted.
To learn more about the natural beauty of lithium delicate, please visit us here:
Creating Natural Beauty Through Use Of Lithium Disilicate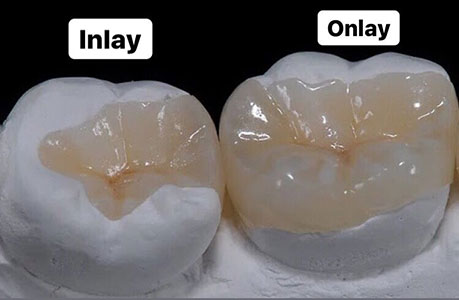 When should I get an onlay?
When a cavity is too large for a filling, but a crown is not necessary to restore a tooth affected by decay, Drs. Hawryluk and Mastropole recommend a ceramic onlay. An onlay can completely restore structural integrity, function, and a tooth's appearance when placed. Onlays are much stronger and tend to last longer than large white fillings. In addition, they can be much more conservative than crowns since they are adhesively bonded to your teeth and require less reduction of natural tooth structure. In this manner, Mississauga residents can preserve the natural strength of their teeth while further reinforcing the tooth only in specific areas of need. In addition, ceramic onlays look natural and blend nicely with the appearance of your teeth. Essentially, onlays bridge the gap between conservative white fillings and full-coverage dental crowns.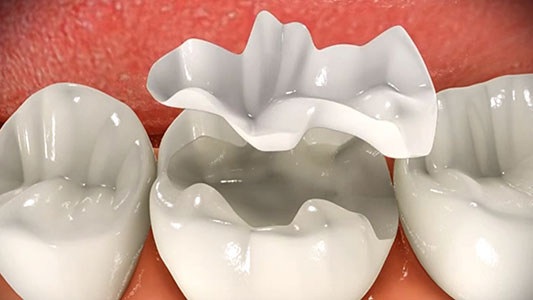 How are they done?
Onlays typically take two appointments to complete. During the first appointment, Drs. Hawryluk and Mastropole will prepare the tooth as needed for the onlay. After completing the preparation, the dentist takes a digital Trios scan, and we will send it to our ceramist for fabrication of the porcelain restoration. Next, the dentist will place a temporary onlay on your tooth. Finally, he will adhesively bond the onlay to your tooth for a tight, seamless, and long-lasting fit when your restoration is ready.
To learn more about digital scanning, please visit us here:
Digital Technology: The New Core Of Modern Dentistry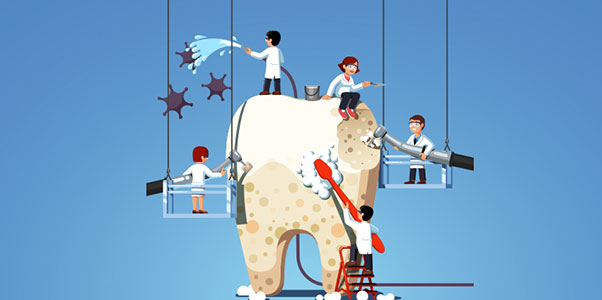 The Benefits of Ceramic Inlays and Onlays
Tooth preservation – Most of the tooth's natural frame remains intact.
Strength – St. Lawrence Dentistry makes them from more durable materials compared to dental fillings. They commonly last longer and provide extra stability and support to damaged teeth.
Fit – Onlays are precise and contour, providing a better fit than fillings.
Color – They are more resistant to stains and tooth discolorations.
Home Care – They are simple to cleanse, and microbes are less likely to congregate around their edges.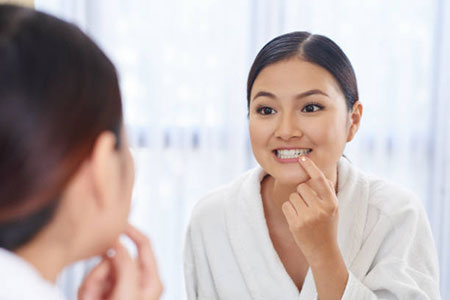 As your Mississauga Dentists, Drs. Hawryluk and Mastropole will be with you every step of the way. They believe that knowledge is power, and by empowering our patients, we can help maintain optimal oral health.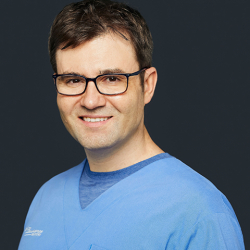 Latest posts by Dr. Allan Hawryluk
(see all)
---