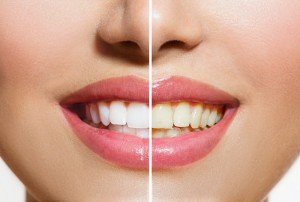 Pearly whites is a term that people use when they talk about great looking teeth, but how can this term be deemed accurate if your teeth are nowhere near "pearly" in looks? Teeth that are white can be had by those who take good care of their teeth, as well as by those who have these whitened by dental professionals. One of the reasons why people have their teeth whitened is because of tooth discoloration.
Why do people find their teeth changing colour? What makes discoloration occur? When a person's teeth change colour, there are certain factors that make this happen. Some of these happen because of genetics, others are due to what the person does, and still, a few of these can be attributed to a person's age. To help you understand further, here are the types of tooth discoloration that a person may encounter:
Intrinsic – this discoloration occurs when a person's dentin (inner structure of your teeth) changes colour into something darker or becomes yellowish. This is due to a number of reasons that include childhood conditions or events, such as trauma to a developing permanent tooth, use of certain antibiotics at an early age, and even the use of too much fluoride during your younger years.
Extrinsic – this is the kind of discoloration that is found on the enamel (outer layer of your teeth), which can be caused by a number of substances. Included in the list of things that can stain your teeth are coffee, smoking, tea, and red wine, to name a few.
Age-related – as mentioned earlier, a person's advancing age can be blamed for their teeth turning a colour other than white. The discoloration you see when you grow older is often a combination of both intrinsic and extrinsic factors, with your teeth thinning out as you grow old and showing the dentin underneath, along with stains that you get from the things you have been ingesting through the years.
Whatever the case may be, tooth discoloration is not a pretty sight. What people see on your teeth may include yellowish tinges, to uneven white streaks, to brown spots. Despite how unsightly these may be, you don't really have to suffer through these since there are ways to get rid of teeth discoloration. The methods that can be used are dependent on what caused the change in tooth colour, as well as how severe the stains are.
For those who are suffering from extrinsic discoloration, your dentist will most likely recommend teeth whitening treatments to get rid of the stains on your teeth. If the stains are not too pronounced, professional cleaning of your teeth may work as well. Your dentist will determine how stubborn these stains are, and whether or not these can be treated with the latter, or if the former is what you need.
For those who have intrinsic discoloration, your dentist may recommend a couple of treatments, depending again on the severity of the staining on your teeth. If your teeth are not darkly discoloured, your dentist may suggest the use of veneers or bonding materials to give these the white colour you want. If your teeth have rather dark stains on them, the most effective method most dentists use is two-pronged. First is that they lighten your teeth with whitening agents, then they proceed with the application of veneers to give you the best possible white smile you want.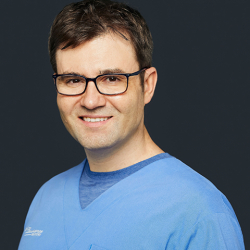 Latest posts by Dr. Allan Hawryluk
(see all)
---