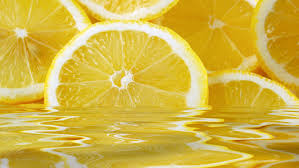 People are nowadays being obsessed with their physical attributes, thus paving the way for the success of cosmetic and plastic surgery. Dental cosmetic surgery has its share of satisfying the vanity of some people who want their teeth to be sparkling white. You might have heard about bleaching, veneers, etc. done in the office of the dentist.
Fortunately, there are time-tested home remedies to whiten your teeth. Some teeth may have been stained or turned yellow due to smoking or excessive consumption of coffee and other beverages. The following natural remedies can help restore the white color of your teeth:
Regular brushing after eating and drinking
This is the key to good teeth maintenance. By brushing your teeth after eating or drinking, food particles and other bad acidic residues which are harmful to the teeth are washed away.
More strawberries
They contain an enzyme known as malic acid which gives the teeth a cleaner and polished look. You can mix the strawberries with baking powder and apply the mixture on your teeth. In a few months, you will notice a big difference on how your teeth look.
Use charcoal
In India, charcoal is used to clean teeth. Charcoal has activated carbon which is known to absorb water impurities. It is also known as a cleansing agent for tooth surface that has cracks.
Lemon juice
A pinch of salt, a little baking soda and a teaspoon of lemon juice will make a mixture that you can rub on your teeth. If you can tolerate, eat lemons as they are. However, this should be consumed in moderation because too much lemon juice on the teeth can cause sensitivity because of the lemon's acidic properties.
Apple Cider Vinegar
This is a very effective way to clean your teeth. A lot of people are satisfied by the results of teeth whitening which can be compared to professional cleaning of the teeth. Again, like lemon, this is acidic and too much of it on the teeth may weaken the tooth enamel.
Carrot
This is not only for better eye development. Apparently carrots can keep away discolored teeth. Carrots have fibrous nature which will help clean the surface of the tooth and prevent plaque accumulation. Carrots have an advantage over citrus fruits because they do not have acidic properties and thus can be eaten as much as you want. In a few months, some significant changes may be observed on your teeth.
Baking soda and coconut oil
Not only is baking soda a wonderful product for household cleaning and whitening, it is also among the easiest and most efficient way to naturally whiten your teeth. Brush your teeth with baking soda mixed with a little water enough to create a paste. Coconut oil may be substituted for water. This can make good homemade toothpaste.
Use a Straw when drinking
This is more of a preventive measure. By not allowing your teeth to get in contact with damaging drinks or substances, you are reducing the risk of your teeth getting tainted. You may drink tea or coffee using a straw and avoid the staining property of both drinks.
Oil Pulling
This is an Ayurvedic technique which has been used to prevent and treat cavities, benefit oral health, improve gums, and whiten teeth. Oil pulling is swishing a spoonful of quality oil – sesame or coconut oil will do, in your mouth for up to 15 minutes, after which you will rinse your mouth.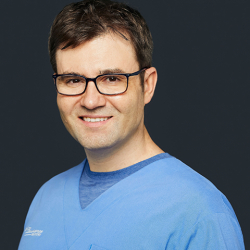 Latest posts by Dr. Allan Hawryluk
(see all)
---