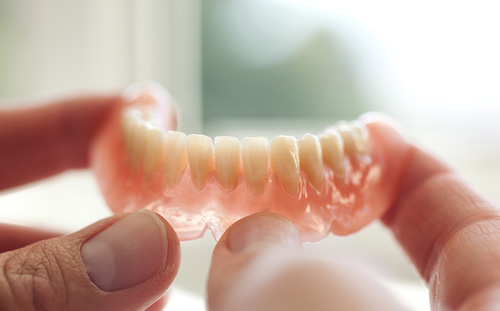 Largely attributed to sheer lack of awareness in the seriousness of the consequences of not having proper oral or dental hygiene and what missing out on supposed regularly-scheduled dental visits can lead to, some people end up wearing dentures.
What are Dentures?
Dentures are removable and prosthetic replacement or substitute for a person's missing natural teeth. These are made by the dentists to replace a single or multiple missing teeth as well as the adjoining tissue.
Types of Dentures
There are two types of dentures- complete and partial dentures.
Complete Dentures
This type of denture is used when all of the natural teeth are missing. Complete or "full" dentures are worn by patients who are missing all their teeth in either the upper or lower arch. If the patient has lost all his natural teeth in both upper and lower arch, the dentist will make him a pair of complete dentures to replace upper and lower sets of teeth.
Under complete dentures, there are two classifications: conventional and immediate dentures. Conventional dentures are made after all the remaining teeth are taken out and the mouth and gum tissue are fully healed. The healing process takes up to three months. Only when full healing is achieved will the dentist allow the dentures to be worn. On the other hand, immediate dentures can be placed in the mouth right away as it does not require any healing process. This denture, however, is not recommended for long-term use as it is designed only as an interim appliance until complete dentures can be worn.
Partial Dentures
Partial dentures are used when one or more natural teeth remain in the upper or lower arch. A detachable partial denture may be tooth and tissue supported or just tooth-supported. It usually consists of replacement teeth attached to a pink or gum-colored plastic base, connected by metal framework that holds the denture in place inside the mouth.
On the other hand, a permanent or fixed bridge replaces one or more natural teeth by placing crowns on the teeth on either side of the space and attaching artificial teeth to them. It is then cemented into place inside the mouth. A partial denture fills in the spaces created by the missing natural teeth and at the same time, prevents the remaining natural teeth from changing position. A more natural-looking appliance is provided by a precision partial denture. It has internal attachments that attach to the adjacent crowns.
Compared to partial dentures made in the past years, newer designs, techniques and materials have made partial dentures to be much more comfortable than ever. Your dentist will be able to recommend the appropriate design and material which would be suited for your teeth and mouth conditions.
Partial dentures can be made of different materials including:
Acrylic partial. This is usually used as a transitional or temporary replacement of missing teeth.

Metal/Acrylic partial. This is commonly called a cast partial. It is usually more rigid and permanent. Metal can be a highly compatible chrome-cobalt alloy or titanium which are both ultra-thin and light but very strong.

Thermoplastic partials. This offer twin advantages of aesthetic and flexibility.
Adjusting to Dentures
It takes some time to get adjusted to your new dentures. You will notice the difference every day – from the smile to the overall facial appearance, which will change for the better. Eating, on the other hand will require some practice and getting used to as you start out chewing softer foods in small bites. This will progress until your mouth and foods have adjusted to the new dentures. Lastly, speech may also be affected by dentures especially in the beginning. You may notice difficulty or slight difference in pronouncing certain letters or words. With practice, however, this may be addressed properly.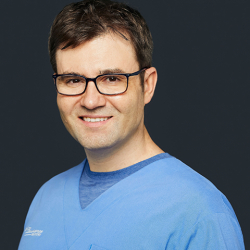 Latest posts by Dr. Allan Hawryluk
(see all)
---