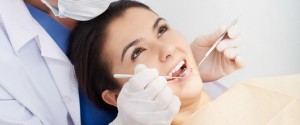 What exactly is oral surgery and when does a person need to have this done? Oral and maxillofacial surgery, as it is sometimes called, is an area of medicine that focuses on fixing problems associated with a person's mouth, teeth and jaw. There are quite a few procedures that can be considered oral surgery, and these include tooth extractions, root canals, dental implants, and jaw repairs.
For tooth extractions, you can include the removal of wisdom teeth to the list. Removal of impacted teeth, the extraction of rotted or broken teeth, and even the removal of primary teeth that did not fall out naturally, can also be added here. Some dentists also find it necessary to remove some teeth when doing cosmetic dentistry, or when they are trying to align teeth properly with the help of braces.
When do you need to get oral surgery? Your dentist will tell you when one of these procedures is necessary, and they will also tell you what the procedure is for, as well as what to do before your operation. You will also be told when the surgery will occur and what to expect.
Your dentist will tell you what medications you will need before and after your operation, and what you should prepare. It is at this point that you will need to tell your dentist about certain fears you may have regarding the procedure, so that they can explain it further to you, and help you alleviate any fears you might have about what will happen. This is where you can ask questions about what is going to be done, as well as find out what options you have regarding sedation, relaxation, and distraction methods that can be used.
Before the day of your appointment, make sure that you have everything you need. Aside from the medication that your dentist prescribes, you should also have someone accompany you and take you home after your surgery. It is ill advised that you drive yourself home, or even commute on your own, after you have been anesthetized or sedated for your operation. Even if these have worn off, it is safer for you to have someone take you home from the clinic after the procedure.
You will also need to find out what things to avoid before and after your surgery. As with other surgical procedures, oral surgery may require you to abstain from taking in alcohol and from smoking a few weeks before your appointment. Your dentist may also advise you to stay away from certain drugs that may thin out your blood, such as aspirin, to prevent excessive bleeding during your operation. You may also be told to not eat a heavy meal before your operation, and to brush and floss before coming to the clinic.
Your doctor may also advise you not to wear jewelry, make-up, and fashionable yet uncomfortable clothing to your appointment. Contact lenses are also a no-no during the procedure since there is a high probability that your eyes will be closed during the entire time, depending on what kind of sedation method is used.
Other things you will also need to take care of before your scheduled operation is your recuperation space and supplies. Have enough pillows ready for afterwards since you might be required to sleep slightly propped up. Make sure that the food you have at home is also ideal for someone in your condition. Your dentist will advise you to avoid solid foods for a while, so you should have soft foods and high nutrient beverages to sustain you during these days.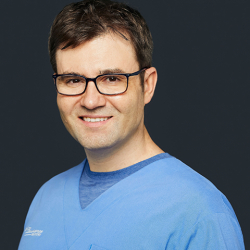 Latest posts by Dr. Allan Hawryluk
(see all)
---