One of the best smart toothbrushes on the market is the Oral-B iO Series 9.
It comes with an app that offers consistently accurate and valuable feedback. The brush itself — is a sleek metal unit with a colorful LCD. It offers seven different modes, the most out of any toothbrush, and the full suite of standard attributes such as an easy-to-view force sensor indicator and a two-minute timer (with 30-second vibrating quadrant reminders).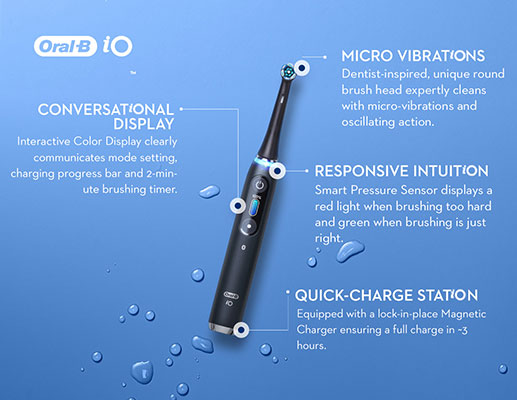 The seven modes are "daily clean, intense clean, whitening, gum care, sensitive, super sensitive, and tongue clean". Mississauga dentist Allan Hawryluk Jr. told us that while most of the patients he sees only need a standard setting, a sensitive mode can be useful for those at higher risk for enamel wear, gum attachment loss, or tooth sensitivity. He also suggested that the gum care setting can help remove microbes from the gum line when used with a compatible brush head. However, Dr. Hawryluk said that there are not enough independent data available regarding whether all modes are beneficial and exceed the standard setting. And for many people, multiple mode options aren't essential.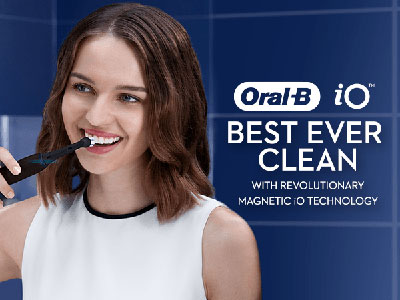 With many modes available, this toothbrush allows you to personalize your brushing experience fully if you have a specific oral need. And while all brush heads are consistent for each mode type, you'll receive the best experience by buying the Oral-B brush head specific for your selected model. The oscillating brush, which moves side to side, is much quieter than the other Oral-B toothbrushes, and it has a smooth transition while moving from tooth to tooth. Oral-B also says the "round brush head pulsates to loosen plaque and then oscillates and rotates to sweep the plaque away".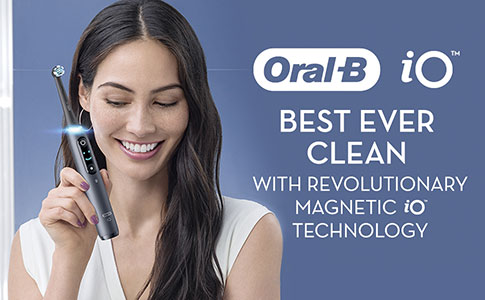 Dr. Hawryluk appreciates Oral-B's smart characteristics. This feature lets you sync to the Oral-B app on your phone, guiding you through your brushing session. For example, when brushing, it's very useful to be guided through each mouth quadrant and to see (via the 3D tracking feature) which areas you didn't brush enough. In addition, this app allows you to watch in real-time or review your brushing later. On a busy morning, some people don't always have the patience to focus on brushing their teeth properly. The app keeps them in check and gives them a gentle reminder to follow through with the full brushing cycle.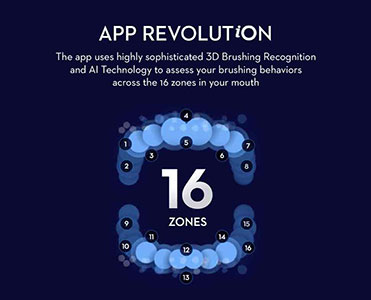 The app also tracks your total brush period and the amount of pressure for every brushing session. Dr. Hawryluk told us that seeing this data can help patients change patients brushing routines as needed and improve efficacy. In addition, Dr. Hawryluk mentioned that tracking your brushing sessions and showing the record to your hygienist will permit them to "give you some customized education to improve your homecare".
The app gives you daily coaching tips based on brushing habits to assist you with future sessions. Conveniently, you don't have to keep your iPhone in front of you while you use the toothbrush. So long as your iPhone is within Bluetooth distance, it will document your session. You don't get the live direction, but you will get the data on brushing time and pressure. We also found the app's precision to be top-notch. Within the app, you can also establish a brush head reminder to assure you receive the best oral care possible.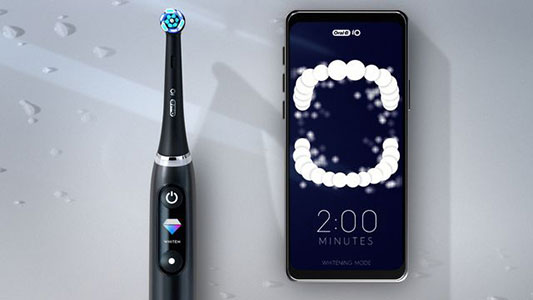 Although the cost is high, the packaging has four brush heads, an excellent magnetic charger that takes 180 minutes for a full charge, and a travel case. The travel case even comes with its plug for effortless charging on the go. If you are looking for an electric brush that will track your brushing habits — precisely — this is by far Dr. Hawryluks most recommended smart electric brush. Those who need some assistance while brushing or have specific dental in mind will love this brush — it will truly track your brushing habits!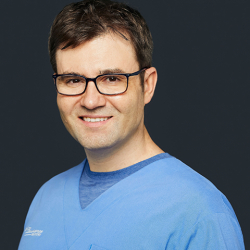 Latest posts by Dr. Allan Hawryluk
(see all)
---