A microbiome is the ecosystem of microorganisms in your body that can affect your well-being.
Your gut microbiome, for example, not only helps in digestion, but researchers believe it could help unlock some of the mysteries of obesity. Likewise, research on the skin microbiome has the potential to help us understand how we can combat acne, eczema, and more. There is also a focus on advancing dental health by tracking the microbiome in your mouth.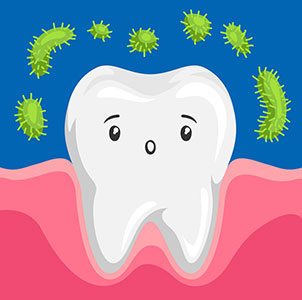 Here are four facts about your mouth microbiome that can impact your health:
There Are millions of microbes in Your Mouth, and they start Colonizing at Birth.

T

he oral microbiome encompasses all the microbes that live in your mouth. While it's a different microbiome from other body regions, each of these ecosystems impacts another in ways we are only starting to comprehend. For example, we digest millions of microbes every time we eat or drink. Likewise, bacteria enter your oral cavity every time you kiss a partner. Some of these "visitors" stick around and join the colony.

D

r. Hawryluk said that researchers are still investigating all the mechanisms involved in making the oral microbiome and why some "guests" decide never to leave — we know that it begins almost at birth. It evolves depending on many variables, such as when your primary and permanent teeth come in.

One significant factor that researchers know influences the composition of your oral microbiome is maternal oral health. For example, suppose your mother had periodontal disease or smoked during pregnancy. In that case, you may have a predisposition to be born with more pathogens in your mouth, making you more prone to dental caries and bone loss around teeth.

https://images.app.goo.gl/BHa3BcMk6jn5zDB88

Poor Oral Care, Diet, and Health Issues Can affect Your Mouth Microbiome.

I

n the ecosystem of the oral microbiome, some healthy bacteria work to shield your mouth (some, for example, specifically help limit tooth decay). But unfortunately, harmful bacteria are also known to cause dental decay and disease. Together, they form an area called biofilm or dental plaque.

W

hen the delicate equilibrium shifts due to poor diet, poor oral hygiene, and other medical issues – it can cause the harmful bacteria to "take over". Imbalances can lead to bad breath, cavities, gum disease, and tooth loss.

Investigators create biofilms in the lab to develop solutions to address harmful bacteria in the mouth. In addition, investigators are working to comprehend how these healthy and harmful microbes interact and influence each other. The use of Listerine® mouthwash can facilitate a favorable distribution of beneficial mouth bacteria.


https://images.app.goo.gl/dthdfQ7kRHTLVJXo8
https://images.app.goo.gl/dthdfQ7kRHTLVJXo8

Your Oral Health Can Affect your whole body.Dr. Hawryluk feels our mouth is the "gateway" to the rest of you. So if microbes overgrow in your mouth, they can transfer to your blood vessels and then onto distant parts of your body. As the inflammation from microbes harms the tiny blood vessels in your gums, oral microbes enter your bloodstream. Although the body has many systems to manage these bugs, they are associated with several diseases. These include Alzheimer's, diabetes, heart disease, adverse pregnancy outcomes, and neurological issues.

O

n the flip side, other health problems in the body can also influence oral health. People with diabetes, for example, are more predisposed to periodontal disease than those without it since they're more prone to contracting infections.

https://images.app.goo.gl/s2qUFsHocBTorEo88

There are ways you can help create a balanced Microbiome.

S

cientists are uncovering new, targeted methods for maximizing the microbiome's health in your oral cavity. For instance, certain foods or probiotics may make a difference—one potential winner: black raspberries. The fruit contains phytochemicals that effectively reduce chronic inflammation and may help inhibit the early stages of oral cancer development. You can find these right at Cousins Foods in Mississauga, close to St. Lawrence Dentistry.

https://images.app.goo.gl/SVyMpMsiWXELnqj97
Ensuring good dental care is also critical to keeping your oral habitat healthy. Twice daily brushing, as well as flossing once a day, is a good start. And adding in an antimicrobial mouthwash like Listerine helps further reduce the risk of plaque and gingivitis. We hope you have enjoyed this article from our Mississauga Dental Clinic – thank you for reading it!
Reference:
https://www.jnj.com/innovation/4-things-scientists-know-about-the-bacteria-in-your-mouth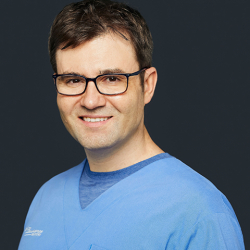 Latest posts by Dr. Allan Hawryluk
(see all)
---