The lower jaw is a horseshoe-shaped bone balanced in space by two joints, which communicate in the skull's related sockets.
During aging, or in some cases following particular disturbing circumstances, the vertical association between the jaws diminishes, and an "over closed bite" is the outcome. There is a decrease in the "roof" of the mouth. The tongue has smaller room to fit and function, and the airway, our "life channel", is reduced in volume and size.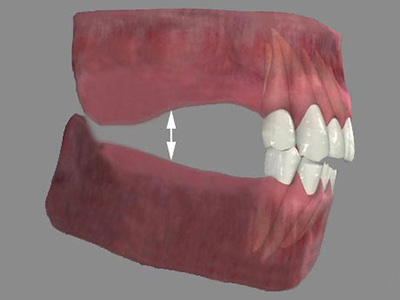 Bite opening is a term to describe the orthopedic "gain in vertical space" between the upper and lower jaws. It is a way to fix the vertical association between upper and lower jaws to the initial position.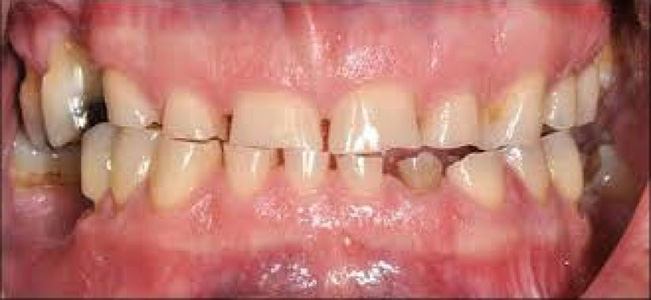 What are the signs of an over-closed bite?
"Worn-down" teeth.
The fracturing of teeth.
Thinner lips.
Small craters on the back teeth.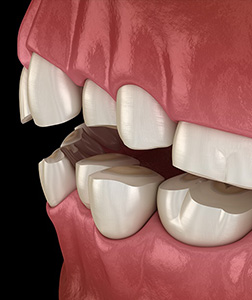 How does a bite collapse affect the Jaw Joint?
The jaw joint gets jammed into the sockets in the skull as teeth wear. As a result, it can damage the delicate tissue behind the joint space, and the disc between the cartilage is damaged. As a result, clicking, jaw tension, and headaches ensue typical signs of Jaw-joint dysfunction (TMD). In addition, facets appear if the lower anterior teeth are worn down and crowded, and the dentin shows through, which signifies the loss of at least 2 mm of the vertical jaw height.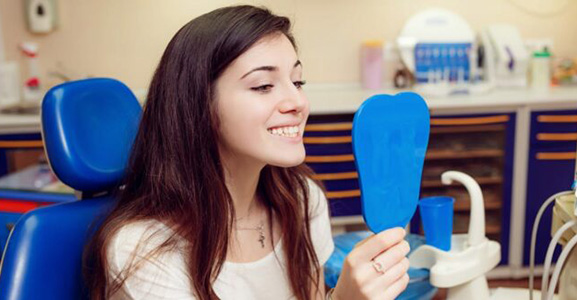 How is vertical bite opening achieved?
PHASE I: One option is to add provisional composite to the bottom teeth at a pre-determined opening, as dictated by a "jaw-joint and neuromuscular position". Another method, particularly in those with TMJ problems, is to wear a night guard on the teeth to prepare the jaw to function in the new position for about three months. It allows for recovery of the jaw joint. Phase I is a fully reversible temporary phase that lasts three months.
PHASE II: If the new jaw position is markedly different and the teeth are crowded or angled poorly, Dr. Hawryluk recommends that orthodontics move teeth to an ideal position in space. If there is a substantial height loss of the teeth, we fix them with porcelain crowns.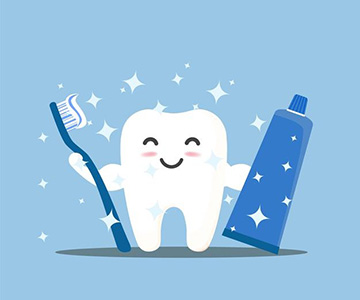 What are the other benefits of restoring the vertical jaw dimension?
Stable tooth relationship.
Improved esthetic profile.
Improved jaw-joint health.
Less clenching and grinding.
Better lip support, reduction of wrinkles around the corners of the mouth, larger airway.
Fewer headaches.
More conservative tooth drilling for crowns and onlays (which are built with proper tooth anatomy thanks to the increased clearance between teeth).
Increased scope of jaw movement (range of motion).
We hope you have enjoyed this article. Thank you for reading!
Reference:
https://www.homeopathic-dentistry.com/140/the-jaw-bite-opening-procedure-and-definition/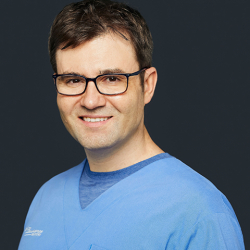 Latest posts by Dr. Allan Hawryluk
(see all)
---