Fluoride varnish is a concentrated suspension of fluoride put on teeth, by St. Lawrence Dentistry, as a type of "topical fluoride treatment".
It is not a permanent coat on the teeth, but it can adhere to the tooth surface for several hours due to its sticky nature. More importantly, teeth absorb the varnish, and it acts as a source of bioavailable minerals for a tooth. Dr. Hawryluk applies it to the tooth's enamel, dentine, or cementum as part of St. Lawrence Dentistry's overall oral health treatment strategy. Fluoride varnishes assist in stopping decay, remineralizing teeth, and treating dentine hypersensitivity. In Canada, there are many fluoride varnishes in the marketplace- with some differences between them. Fluoride varnishes have been extensively utilized in western Europe, Canada, South Africa, and the Scandinavian nations since the 1980s as a cavity prevention treatment. Both Canadian and European investigations have found that fluoride varnish helps block tooth decay.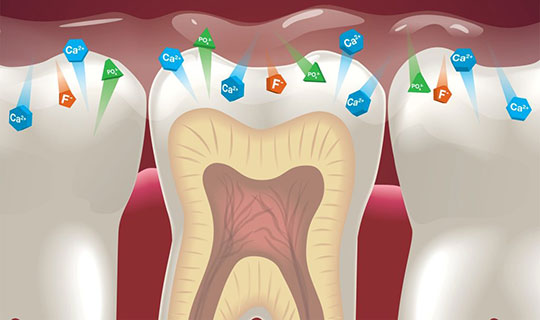 The Canadian Dental Association (CDA) endorses targeted sodium fluoride varnish applications since they decrease dental decay. A panel of authorities assembled by the American Dental Association (ADA) Council on Scientific Affairs recommends using 2.26 percent fluoride varnish for people at risk of developing dental caries. There is extensive use of Fluoride varnish in England, following guidelines of several studies backing its efficacy. "Public Health England" recommends fluoride varnish treatment for children and young adults at least two times a year.
Different varnish produces varying release amounts of calcium, inorganic phosphate, and fluoride ions. For example, MI varnish delivers most parts of calcium ions and fluoride. We use MI Varnish is used at St. Lawrence Dentistry.
To find out more about it, please visit us here:
MI Tooth Varnish: A Renaissance In Dental Care
We have evidence that fluoride varnish therapy has a better result in preventing cavities than other fluoride treatments such as fluoride mouth rinsing. The benefit: cost ratio for fluoride varnish treatment is 1.8:1, whereas, for fluoride mouth rinsing, the balance is 0.9:1. In addition, with fluoride varnish therapy, one can save by preventing future dental work. Compared to other methods, fluoride varnish also has fewer applications for measurable effectiveness. Therefore, it is cost-effective compared to other application methods over time. A 2020 Cochrane systematic study uncovered that while varnish may stop cavities when applied to first permanent molars, no data suggest that varnish is superior to resin-based fissure sealants. However, less rigorous studies indicate that when tooth surfaces were sealed and varnished with fluoride, as opposed to when varnished only, there may be an advantage.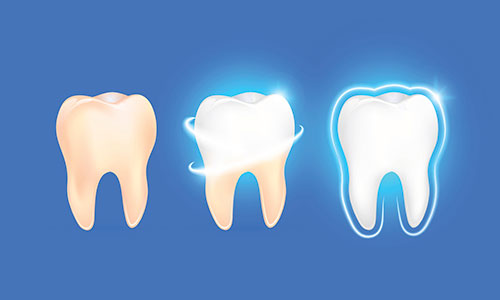 There are many advantages of using fluoride varnish over other fluoride delivery methods. Fluoride varnishes are available in different flavors, which is helpful when treating younger patients. The vanish dry rapidly, and hence it will set and adhere to the tooth even in the presence of saliva. You do not need fluoride trays for varnish application. Therefore, they are great for use in patients with a strong 'gag reflex.' Patients need only a tiny amount of Fluoride gel, and the setting time is quick. Hence, there is only a small or negligible amount of fluoride ingested. It has a sticky texture which aids it to fixate on teeth. Therefore, the fluoride contacts with the tooth for several hours – even days. Fluoride varnish does is not a risk factor for dental fluorosis. Fluoride varnish therapy decreases the number of cariogenic bacteria S. Mutans by over ten-fold. Fluoride varnish can deliver a higher fluoride concentration than the fluoride "foam". Finally, Dr. Hawryluk can administer the varnishes quickly and with ease.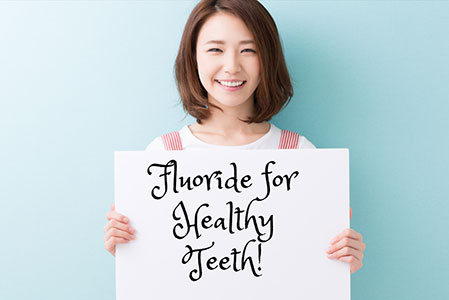 There are a few disadvantages of Fluoride Varnishes. If you consume bright-colored foods after a varnish treatment, your teeth may stain. This staining will quickly come off with brushing. We do not recommend MI varnish for those who have a milk casein protein allergy. In addition, the taste of some varnishes can lead to a nauseous feeling in some patients, especially when consuming food within 24 hours post-treatment.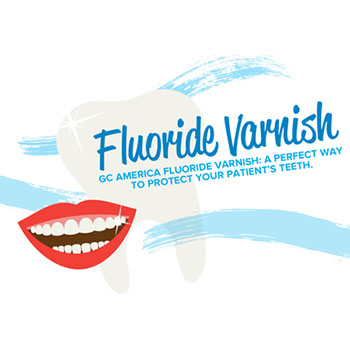 There are several indications and contraindications for fluoride varnish use. First, it is a desensitizing agent for root surfaces exposed by gums receding. Varnish is great to use when there is a need for a higher fluoride concentration for high caries risk patients. Third, it works well to treat cavities in enamel and dentin, which need remineralization. Fourth, fluoride varnish is a reasonable choice for a home-bound patient with no available equipment to administer other fluoride methods. Finally, it can help prevent white spots around orthodontic bands and brackets. Dr. Hawryluk uses varnishes when there is a concern that a patient may swallow other fluoride treatments such as a rinse or foam. There is no need to use fluoride varnish on patients whose teeth are not sensitive and at risk for cavities. In addition, if you live in an area with fluoridated water, fluoride varnish may not be as essential for you. Finally, patients who have ulcerative gingivitis should not have a fluoride treatment.
We hope you have enjoyed this article. Please visit our Mississauga Dental office in the Port Credit District. We would be happy to serve you!
Reference:
Lawrence, Herenia P.; Binguis, Darlene; Douglas, Jan; McKeown, Lynda; Switzer, Bonita; Figueiredo, Rafael; Laporte, Audrey (December 2008). "A 2-year community-randomized controlled trial of fluoride varnish to prevent early childhood caries in Aboriginal children". Community Dentistry and Oral Epidemiology. 36 (6): 503–516.
Delivering better oral health: an evidence-based toolkit for prevention (PDF) Public Health England. June 2014.
https://en.wikipedia.org/wiki/Fluoride_varnish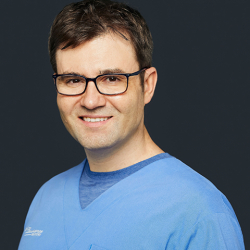 Latest posts by Dr. Allan Hawryluk
(see all)
---