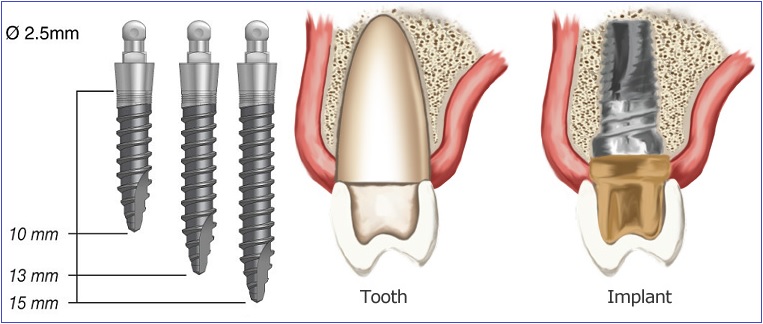 Technological advancement in the field of dental science has allowed millions of people to benefit from dental implants. For many years in the past, millions of people did not have the treatment that would provide alternative tooth that is almost like the natural and original tooth. With dental implants, which have gained considerable popularity across the globe, millions of individuals were able to regain their self-confidence as they had their damaged teeth replaced or restored.
Nowadays, it has become common for people to have dental implants as the procedures have gotten easier and success rates have grown higher over the years. People who have had dental implants were fully satisfied not only with the restoration or replacement of the damaged tooth, but more so with the look and appearance of the implants. Hardly noticeable, dental implants don't look artificial at all.
While dental implants satisfy the aesthetic aspects, comfort is not compromised either. An implant will not cause any discomfort when eating, chewing or speaking. The implant feels so like a real tooth that even the person who had the implant forgets that it's not real tooth. Another reason for this is the fact that implants bond to the jaw bone and over time become part of it. Hence, with the strong fusion, the dental implant holds strongly like a natural tooth.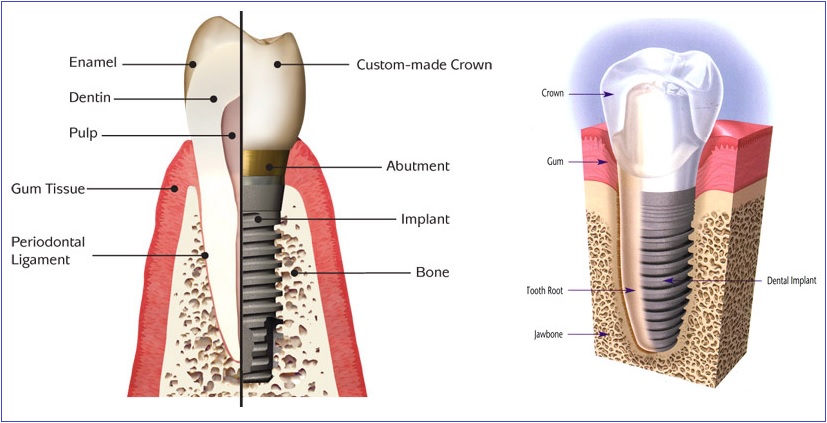 With all these benefits, some people may think that the procedure must be expensive. While dental implant surgeries can be significantly costly, one way to avert the cost is by including the procedure in your comprehensive dental insurance or as an additional policy to the medical insurance plan for an additional premium. This way, the insurance provider will shoulder the total cost of the procedure. It is therefore important to check the inclusions in the coverage of your insurance policy before signing up for a dental implant procedure. With the right insurance policy coverage, having dental implants doesn't have to bleed your pockets dry.
Aside from insurance considerations, dental implant patients should also give importance in selecting the dental surgeon that will perform the procedure. With an expensive procedure like this, it is but right that the best dental surgeon is sought to do your implants. You wouldn't want to have implants that will cause you discomfort because they were not properly bonded with the jaw bone. You need to check the dental surgeon's track record to see if he / she had enough actual implant works done for you to be complacent with. A newly certified dental surgeon may not have the experience that almost always help dentists perform their surgeries successfully.
If having dental implants is not in your future plan, you should make sure that you are practicing the best oral hygiene procedures. This means proper brushing, flossing and regular visits to the dentist for regular dental care should be strictly observed and done. With proper oral care, there is less chance to develop tooth decay which usually damages the tooth. Dental implants are only done when teeth are lost. For more oral care tips, click here.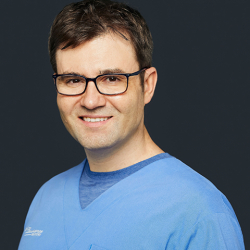 Latest posts by Dr. Allan Hawryluk
(see all)
---