A successful dental outcome begins with Dr. Hawryluk Jr preparing, treatment planning, and making a sound diagnosis. Critical steps include designing your dental work and proper use of dental cement.
The materials we use most at St. Lawrence Dentistry are zirconia, glass ceramics, and hybrid ceramics. Metals are also used, however, their role as a dental material is becoming less. In working with these materials, we use different cement classes.
No cement will perform optimally without adequate tooth engineering, including sound, retention, and resistance form. An ideal "tooth preparation" for a dental crown includes an ideal taper of 5-6 degrees, axial wall height of 3-4mm, appropriate use of retentive features like boxes and grooves, avoidance of undercuts, and an established path of insertion. As your Mississauga Dentist, we will carefully integrate all these considerations into your dental work.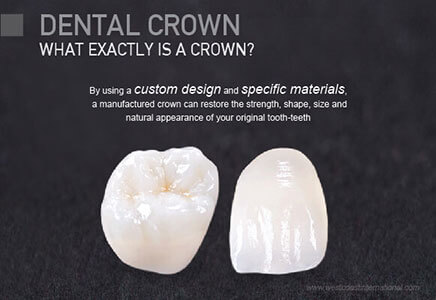 You need a dentist who understands how to design dental work properly. Boxes in the dental crown design are used to help hold crowns in place. However, with the rise of metal-free crowns, they are not needed as much. Boxes can help with metal restorations but not for any milled restoration. The CAD-CAM system used for designing and milling crowns will go right over box anatomy because it stresses the restoration's milling and the equipment that is milling it. Gentle sweeping grooves are more anti-rotational features, but we avoid boxes for zirconia and other milled restorations. St. Lawrence Dentistry partners with Solaris dental labs, which scan and mill our dental crowns and veneers.

The following are characteristics we look for when evaluating cement for use at St. Lawrence Dentistry:
Film thickness: This is the depth or extent of the luting material applied. For a luting agent to allow complete seating of prosthetic restorations, it must obtain an appropriate 'flow rate' by maintaining a minimum film thickness. The ISO standard is 25 microns for up to 2 minutes after seating. Cement with a thicker film will not allow restorations to sit correctly. A thin film enables the restoration to sit appropriately. It will ensure tight adaptation to the walls of the crown preparation.
Water Solubility refers to the ability of a given substance, the solute, to dissolve in a solvent. Ideally, we want our cement to be relatively insoluble (less than 7 micrograms per mm cubed) and have low water sorption (less than 40 micrograms per mm cubed). If cement is too soluble, it is washed away by saliva and other contaminants. Similarly, cement with a high-water sorption rate will expand and stress the restorations, ultimately causing failure down the road.
Ease of delivery and cleanup: Mixing slabs are now outdated, and we have many great mixing tips which allow us to apply cement efficiently with less waste.
Color stability: Most resin cement is 'amine-free', and they lack benzoyl peroxide, allowing the more modern-day resin cement to be color stable.
Minimal Pulpal Irritation: We want a cement that will not irritate the pulp (tooth nerve) and cause pain for the patient. Patients don't want their teeth to be sensitive after new crown placement.
Adhesion: Cement must adhere or bond to the tooth and the substrate (dental crown).
Types of Dental Cement:
Dental cement has experienced constant improvements over the last 200 years. Zinc oxide eugenol was a significant development in the 1800s and is still used in temporary dental restorations today. It has the property of helping to soothe the pulp. After two weeks, the free eugenol dissipates and won't affect the bonding of the permanent restoration. Zinc phosphate used to be the golden standard in cement. Dr. Hawryluk Jr. still uses zinc phosphate for emergency dental procedures. However, it can create sensitivity. Zinc Polycarboxylate was used for many years and is still in pediatric dentistry. Glass ionomer cement was a significant advancement and was the first cement to chemically bond to the tooth structure. Next came the development of resin-modified glass ionomer (RMGI), a modern-day cement. Each generation of cement improved on one another. If you would like to talk to Dr. Hawryluk Jr. about the history of dental cement, please let us know.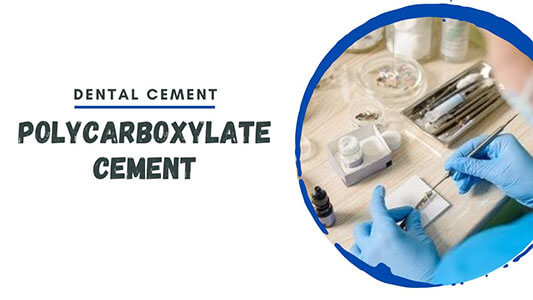 Glass ionomer has been a "go-to" material at St. Lawrence Dentistry. The original glass ionomer cement composition was fluoro-alumna glass, polyacrylic acid, and itaconic acid. In RMGI cement, a portion of polyacrylic acid is replaced by a methacrylate monomer. Consequently, the cement is more hydrophilic and has better bond strength. The advantages of "RMGI" cement are good adhesion, low water solubility, fluoride release, and improved bond strength. The disadvantages of resin-modified glass ionomers are bonding is not as good as other types of cement, it is not translucent, and there is a slight potential for expansion after setting.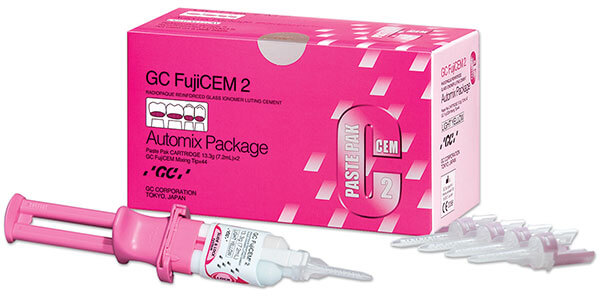 The indications for RMGI cement are metallic crowns, porcelain to metal crowns, alumina or zirconia restorations, and post and cores. Glass and ceramic restoration cementation can also be via the current generation of RMGI. The cement is excellent to use if your tooth allows us to make an ideal design for this cement. The most significant benefit of RMGI is tooth sensitivity is not an issue. We use GC Fuji Cem Evolve as our RMGI cement at our office. This is the most innovative product of this adhesive category on the marketplace, and we are pleased to offer it to our valued Mississauga patients.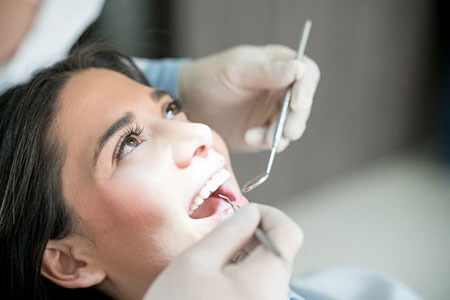 The next class of dental cement to enter the marketplace was adhesive resin cement (not self-adhesive). This is a "methacrylate-based" cement activated by a light or chemical initiator. The resin cement's advantages are the highest bond strength, compression strength, and low solubility. The disadvantages are they are technique sensitive, have a higher post-op sensitivity, and more excess cement cleanup is needed. However, if the cementation protocol is strictly adhered to, these disadvantages can be minimal. St. Lawrence Dentistry has a "dual cure" resin-based cement called Gcem Link Force, the most cutting-edge cement in this category. We use Gcem Link Force because there is a shallow film thickness compared to its competitors, high polishability, no staining and less plaque accumulation at crown margins, and low wear. The indications for dual-cure resin cement are PFM crowns, Crowns with low retention, alumina or zirconia restorations, inlays, onlays, veneers, Maryland bridges, cast posts, and cores. We strive to be the best dentist in Mississauga and are pleased to bring this amazing dental product to our valued patients.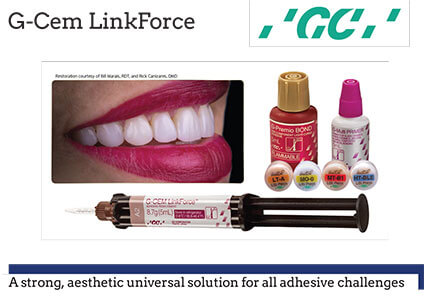 The next cement category is self-adhesive resins (SARC), and they have made a hefty advancement. They are all "duel cured", and are composed of di-acrylate monomers and specific adhesive monomers, which are acidic enough for self-adhesion. They adhere best to the dentin part of the tooth. They leave the smear layer attached. As a result, there is no need for 'etching.' The advantages are single step use, cleanup is more effortless than adhesive resin cement (ARC), good bond strength but not as much as (ARC), and minimal post-op sensitivity. We do not cement veneers with (SARC), as (ARC) cement is better for this indication. Link-Ace from GC is the product used at St. Lawrence Dentistry. It is an excellent self-adhesive resin which we have enjoyed using. When we look at megapascal or bond strength, we are in the same territory of bond strength as the (RMGI) cement. If you live in Mississauga, please make an appointment, and we can review how these amazing materials could benefit you.

As your Mississauga Dentist, we must follow some absolute directives to ensure the expert execution of your dental work. Rule number one is we find out how the commercial lab treated your dental restoration. Sandblasting is critical on zirconia restorations to create "micro-mechanical" retention. Zirconia restorations do not need to be etched. However, porcelain etches are extremely important for glass-ceramic dental restorations. Lithium disilicate (Emax) crowns need a 5% hydrofluoric acid to etch for 20 seconds. Feldspathic Porcelain (Empress crowns need a 9.6 hydrofluoric acid to etch for 1-2.5 minutes. Porcelain has an amorphous glass phase as well as a crystalline phase. When you etch, it dissolves the glass creating a porous micro retentive surface. Whether looking for better function, or beautiful esthetics, St. Lawrence Dentistry will work diligently to ensure you are given outstanding dental treatment.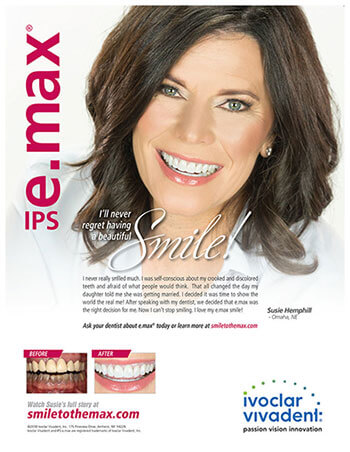 Some crowns need to be "salinated" before using dental cement. Silane is a "coupling agent" that promotes adhesion between dissimilar materials. They are suitable for fostering adhesion in silica-based materials such as porcelain. Other crowns need primers to achieve robust and durable bonding. One beneficial solution when working with dental cement is Monobond Plus. It is both a silane and a primer. It's silane "methacrylate" component works on porcelain or silica products, and its phosphoric acid component primes zirconia. Dr. Hawryluk Jr. is well versed in all these materials and is committed to being the number one dental clinic in Mississauga.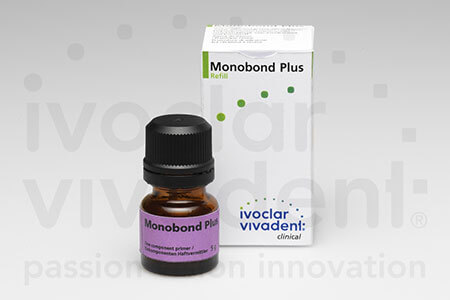 Bonding a crown in a tooth is hugely dependent on a clean tooth surface. At St. Lawrence Dentistry, we are big fans of chlorhexidine. Etching a tooth before cementing a crown removes the 'smear layer' and enhances the chemical bond. However, this step releases the "matrix metalloproteinase" which degrade the hybrid layer. Chlorhexidine blocks the release of matrix metalloproteinases and allows the hybrid layer to form. Chlorhexidine is antibacterial and antimicrobial, reduces the risk of recurrent cavities and sensitivity, and may increase your crown bond strength.
As you can see there are several nuances in using dental cements. St. Lawrence Dentistry strives to be the best dental office in Mississauga and would like the opportunity to serve you. If you live in the Mississauga and are looking for a new, please give us a call!
Reference: Duplantis – Viva Learning 2020: Dental Cement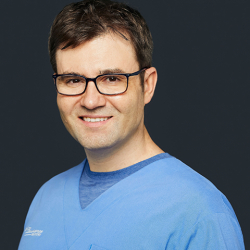 Latest posts by Dr. Allan Hawryluk
(see all)
---