St. Lawrence Dentistry uses MI paste to protect, strengthen, desensitize, and rejuvenate teeth.
Over time your teeth can lose nutrients and strength. Certain everyday activities, aging, consuming acidic foods, and many other situations can create an oral imbalance which can impact your oral health. When this happens, it is essential to have enough minerals available that your teeth need to stay strong and healthy.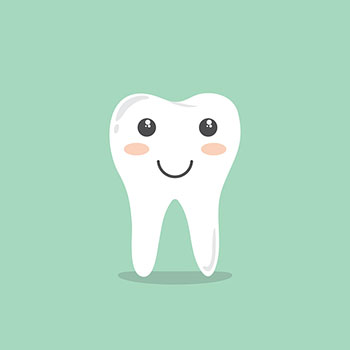 What is MI Paste?
MI Paste is a one-of-a-kind product. It is the only take-home dental product with Recaldent, a unique milk-derived protein that is a breakthrough in oral health care and is entirely safe, even if you are lactose intolerant. Recaldent releases calcium and phosphate minerals into your mouth. The result is a better ability to maintain an ideal mouth pH level and healthy teeth. MI Paste relieves sensitivity by insulating dental nerve endings by forming a buffer against plaque and replenishing protective minerals back into the oral environment.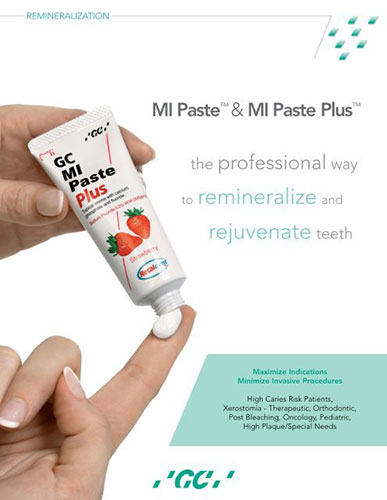 MI Paste Plus differs from MI paste in that it contains 900 ppm of fluoride (0.2 % sodium fluoride). The fluoride addition to MI paste plus gives it additional anti-cavity protection abilities. We do not recommend MI Paste Plus for children under six years.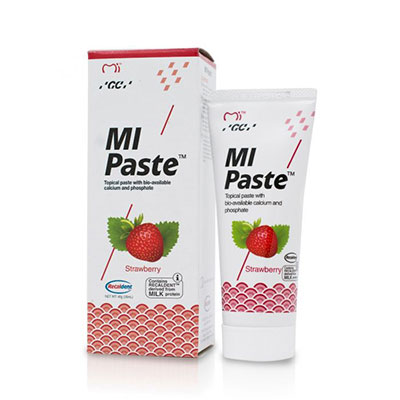 How to use MI Paste and MI Paste Plus?
MI Paste and MI Paste Plus are simple to apply. You to apply MI paste at home, we recommend the following steps:
After brushing with a fluoride-containing toothpaste.
Put a pea-sized amount of MI Paste to your teeth via a clean finger or cotton swab.
Let sit for 10 minutes.
Spit but don't rinse and let the excess dissolve.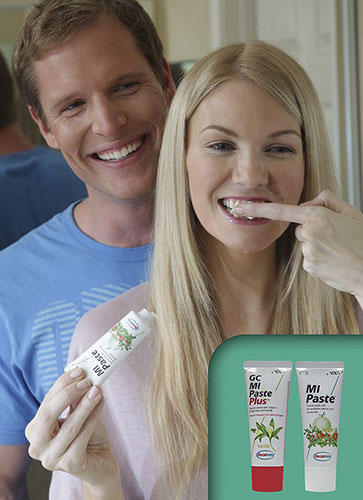 To magnify MI paste's benefits, Dr. Hawryluk Jr. will often make a custom dental tray to hold the MI paste next to your teeth undisturbed. These are clear thin trays, which can also double as "bleaching trays" to whiten your teeth.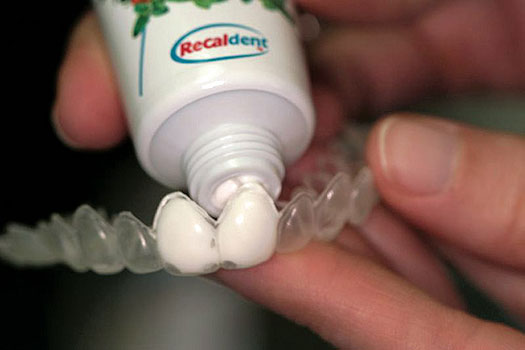 We do not use MI Paste for patients with a proven or suspected milk protein allergy or sensitivity to benzoate preservatives. Para-hydroxybenzoate "paraben" is commonly used as preservatives in the cosmetic and pharmaceutical industries, such as shampoos, lotions, toothpaste Parabens are considered safe. Still, they can cause skin irritation or dermatitis on some individuals with paraben allergies.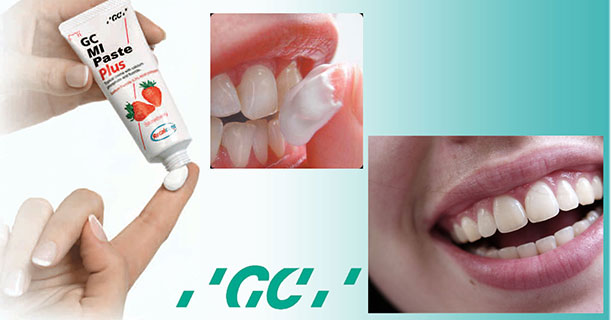 Since MI Paste Plus contains fluoride levels comparable to adult strength toothpaste, we do not recommend MI paste plus in children younger than six. Ingestion of a pea-size amount (0.5mL) of MI Paste Plus would contribute 0.45 mg of fluoride ion to the daily fluoride intake, increasing dental fluorosis risk. Children aged six years and above can use both standard (adult strength) toothpaste (1000ppm) and MI Paste Plus without an elevated dental fluorosis incidence.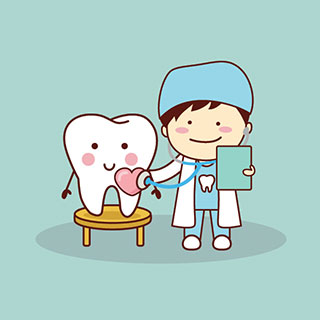 Our Mississauga Dental office feels that MI Paste and MI Paste Plus can help condition your teeth and give them a "glossy youthful look" for years. You will love the great flavors and the diminished sensitivity of your teeth. By counterbalancing mouth acidity, you can protect your teeth from dental erosion. Regular use can lead to a healthier oral environment, a healthy, vibrant aesthetic look of teeth, and less mineral imbalance.
If you have any questions about MI paste and live in the Mississauga area, please contact St. Lawrence Dentistry. Our dental office is in the Port Credit area of Mississauga and it would be our pleasure to serve you.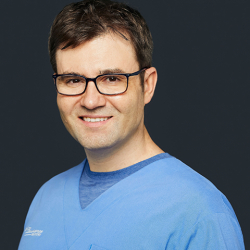 Latest posts by Dr. Allan Hawryluk
(see all)
---