St. Lawrence Dentistry is pleased to announce that the latest generation of Piezo technology, the 'Surgic Touch' has arrived at our office. This is an exciting topic as it allows Dr. Hawryluk to perform dental procedures with even more accuracy, gentleness, and predictability.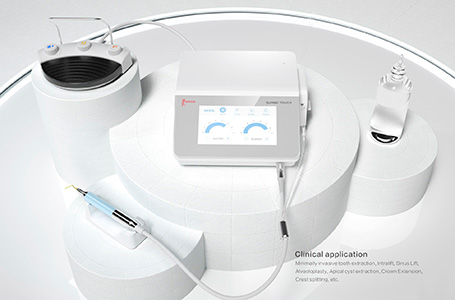 The 'Surgic Touch' is actually the third generation of ultrasonic bone surgery devices offered by Guilin Woodpecker medical instruments. Piezoelectric ultrasonic bone surgery technology works similarly to a hygienist's piezo scaler except it is made much more powerful and refined. The Surgic Touch is the most useful and sophisticated unit of this instrument class ever to reach the dental market. This means Dr. Hawryluk can do procedures like less traumatic extractions, 'root end' root canals, and bone building with less pain and swelling. Ultimately this is a huge gain for our dental patients who we are committed to serving.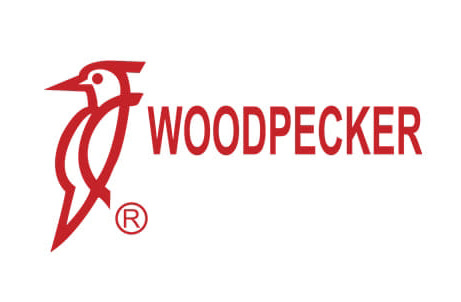 Piezo technology has the ability to leave soft dental tissues untouched while performing dental procedures on adjacent hard tissues. It uses high frequency ultrasonic vibrations. The tip vibrates back and forth with a range of 28 to 36 thousand cycles per second (28-36 kilohertz). What that means is soft tissue will just be bounce off the tip whereas the harder tissues can be accurately penetrated and treated by the tip.
There are a number of different tips or inserts which Dr. Hawryluk can attach to the end of the device which allows him to perform a more gentle dental extraction procedure. These tips are very thin, about .5mm, which can fit into the space between the tooth and bone. This disrupts this space and makes the tooth removal procedure much easier and less traumatic. This also means the bone around the tooth can be preserved which protects your facial esthetics and also facilitates the possibility for an eventual dental implant. In todays's world, with modern piezo technology, no patient should have to undergo significant bone loss when removing a tooth.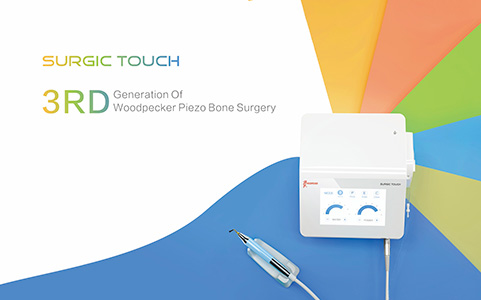 The beauty of the Surgic Touch is it is a very versatile device and can be used in procedures like dental implant placement. This unit ads a whole new sophistication to the implant placement process. In order for an implant to have the highest probability of success as much bone as possible must be preserved when a tooth is removed. This is especially important for the portion of the tooth socket bone known as the 'buccal plate'. Traditional extraction methods use a dental bur which can cause trauma in the area and result in its loss. If a tooth is extracted by simply using a dental bur or forceps to just rock a tooth back and forward there is a high probability the buccal plate bone may be fractured. This will hamper the ability to place an ideal implant. In the anterior (front teeth) the buccal bone is very thin and every precaution possible must be made to ensure its preservation. With the piezo Surgic Touch Dr. Hawryluk can preserve as much of this bone as possible with much less trauma and swelling.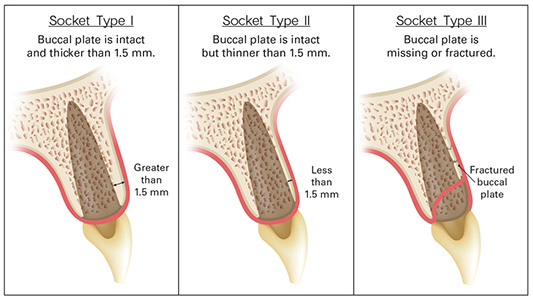 Dr. Hawryluk also finds the piezo device excellent for third molar extractions. It allows him to remove these teeth without unnecessarily causing damage to soft tissues or cut away the surrounding alveolar bone. All in all, there are many advantages particularly in the form of being minimally invasive and less traumatic compared to traditional methods of dental extraction. Dental patients in Mississauga obviously will want this more refined method and hence demands for the piezo extraction method are expected to increase. There are a large number of patients which can benefit from this technology and St. Lawrence Dentistry is pleased to be able to offer its advantages.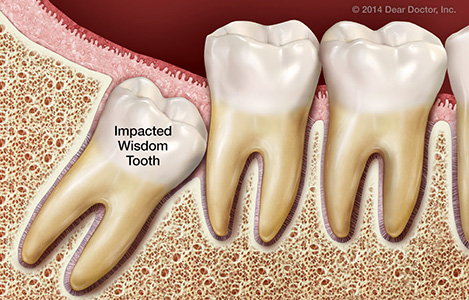 Our goals are aways the same for every patient needing a dental surgery. These are to be minimally invasive, cause a little trauma as possible, preserve the dental tissues, and ensure the best healing process. The Piezo Surgic touch is a quantum leap forward in helping us achieve those goals. If you live in the Mississauga are and would like to discuss this topic further or are in need of a new dentist please give is a call.