Many people get comfortable with a brand of toothpaste and use it for life. It could be a brand you remember as a child, then introduce to your children- who carry on the family tradition.
Few people research the differences between brands and find the ones that best fit their oral health and lifestyle. Some people need a brand backed by decades of research, while others care more about the naturalness and environmental impact. People nowadays also care about the company's culture that produces the brands they use. Patients often get a complimentary toothpaste sample when they come in for a dental hygiene visit. The toothpaste company often gives these samples to dental offices- part of the brand marketing strategy. We encourage you to talk to your hygienist at St. Lawrence Dentistry to see if the "free sample" is the brand most suitable for you. All the brands we discuss here are great brands produced by well-known stellar companies. It's critical to understand the nuances of each. Differences range from fluoride type used (if at all), whether recaldent or baking soda is present, and the price point. If you are a Mississauga dental patient at St. Lawrence Dentistry, we encourage you to discuss your toothpaste choice with us. When talking about the brands, it is important to remember that while the toothpaste brand is important, proper brushing and flossing techniques are most critical to your oral health.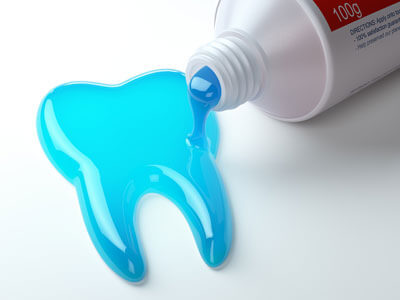 Parents are usually more diligent when looking for trusted toothpaste brands if it's to be used by their little children, who may not perform the proper brushing, much less any flossing technique yet. We encourage parents to consult with Dr. Hawryluk about what brands will help their kids keep their teeth healthy and protected from the dreaded plaque. Toothpaste brands have grown in significant numbers over the years. You will find rows upon rows of toothpaste brands at our local Port Credit supermarket, making the selection difficult. There are even many more great brands available online. One, which we will discuss MI One – is only available at dental offices. Below is a rundown of some of the most trusted toothpaste brands. If you live in Mississauga, let us know if you have any further questions about them.

Colgate
This toothpaste brand has been in Ontario for many years and is still popular with consumers and recommended by dentists worldwide. Colgate toothpaste can whiten your teeth, strengthen the enamel on your teeth and freshen your breath. Colgate has released the next generation of toothpaste called Colgate Total. The toothpaste contains a new stannous fluoride formula stabilized with zinc phosphate that fights plaque-causing bacteria on 100% of mouth surfaces, including teeth, tongue, and cheeks gums.
Colgate Total effectively fights harmful bacteria while protecting against bacterial repopulation, significantly reducing the overall bacterial load. The new Colgate Total formula took over ten years to develop. It helps remove plaque and tartar. Also, it can aid in preventing gingivitis, cavities, and stain buildup. Furthermore, it can help your teeth become a brilliant white shade, relieve tooth sensitivity, enhance enamel strength, and neutralize odors. Indeed, the advanced fluoride formula of Colgate Total offers significant advantages over ordinary fluoride toothpaste. These attractive features and excellent taste make Colgate Total a great tool to empower those striving to achieve full mouth health.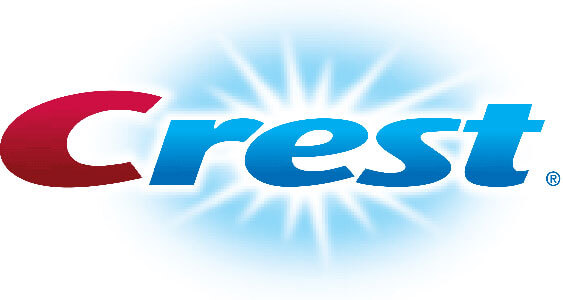 Crest
Crest offers a wide assortment of toothpaste, such as whitening that offers tartar buildup protection and toothpaste specifically flavored for children. Crest offers toothpaste to meet virtually everybody's oral care needs. Crest makes toothpaste to relieve sensitivity pain and specialty toothpaste for cosmetic concerns like whitening. Crest toothpaste is one of the most commonly recommended by dental professionals. It offers a variety of toothpaste in several flavors, so chances are there's one that's right for your needs. Crest Pro-Health is one of Crest's most recommended toothpaste – a fluoride and antibacterial toothpaste proven to protect your teeth. This reasonably priced, Canadian Dental Association-endorsed gel toothpaste has many benefits, from attacking plaque to maintaining your teeth and freshening your breath. One of the chief ingredients is stannous fluoride, which diminishes oral bacteria. It is an activated foam toothpaste, meaning that it lathers and froths in your mouth, giving it the capacity to "clean hard-to-reach places." St. Lawrence Dentistry endorses Crest as an excellent toothpaste.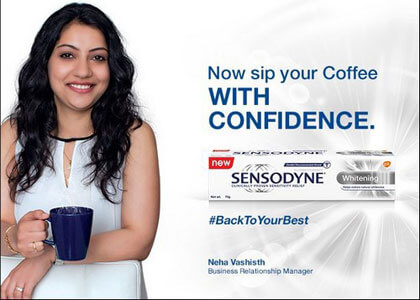 Sensodyne
Sensodyne toothpaste brand is widespread and trusted by people with sensitive teeth. Sensodyne's formulation lessens the pain associated with tooth sensitivity. Sensodyne also has whitening and toothpaste that protects tooth enamel for children and adults. Sensodyne is a top brand for sensitive teeth; many Mississauga residents use it. It relieves and protects against sensitivity. At the same time, Sensodyne toothpaste offers the advantages of regular toothpaste—such as cavity defense and fresh taste. Use it twice a day, and you will begin to feel relief. Sensodyne works to help you alleviate your sensitivity so you can enjoy the things you love. Sensodyne toothpaste uses three main additives to help attenuate sensitivity: Potassium nitrate, Stannous fluoride, or NovaMin. Potassium nitrate calms tooth nerves, whereas stannous fluoride forms a shield over the sensitive tooth pores. NovaMin forms a "defensive barrier" over the exposed areas of the teeth. These methods effectively relieve sensitivity, and Sensodyne features a range of toothpaste using each ingredient. Ongoing use of Sensodyne will help you feel relief now and in the future.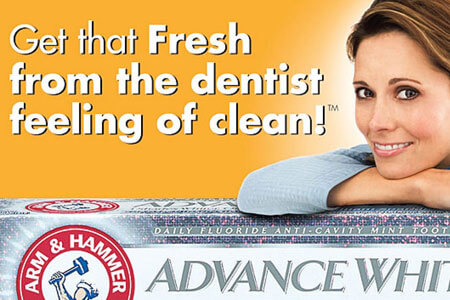 Arm & Hammer
Arm & Hammer is a natural toothpaste brand that uses baking soda, which impacts oral hygiene, overall tooth and gum health, and teeth whitening. Its been around for over 150 years, which is a testament to its effectiveness. Arm and Hammer was the first tooth cleanser to gain the "ADA Seal of Approval".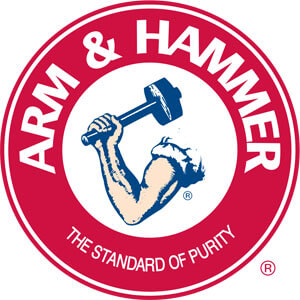 The makers of Arm and Hammer believe no other known toothpaste ingredient neutralizes acids better than baking soda. Acid is the enemy of healthy teeth—it breaks down the enamel and can leave your teeth yellow and weak. That acid can come from many places, but it's typically a byproduct of eating things like refined sugars, dairy, or processed foods. While you can reduce the amounts of these foods you consume, you likely can't eliminate them. An acid-neutralizing toothpaste-like "Arm and Hammer Complete Care" can be crucial for long-term oral health. Brushing with baking soda toothpaste helps reduce acid levels in your mouth because it's an alkaline substance—the opposite of an acid. The baking soda molecule, known as sodium bicarbonate, dissolves quickly, so it can find its way into the tiniest spaces in your mouth to fight plaque and bacteria. Arm and Hammer baking soda toothpaste is proven to remove more plaque than non-baking soda toothpaste, which means better tooth and gum health. The switch to baking soda toothpaste can also help with bad breath—or halitosis; it often arrives thanks to high acid levels in your mouth. The baking soda in Arm and Hammer toothpaste not only helps keep your teeth healthy for life and fights bad breath daily.
Arm and Hammer Advance White Extreme Whitening Toothpaste uses baking soda's natural power to lift and remove surface stains without damaging enamel or irritating gums. Plus, it has unique Stain Defense™ Technology that helps prevent new stains from setting for a brighter smile that lasts. Baking soda works to whiten by functioning as a natural, safe, and effective stain remover. Moreover, the liquid calcium technology in Arm and Hammer's' Bright & Strong Truly Radiant Toothpaste can repair the enamel surface of your teeth and keep them healthy for the long term.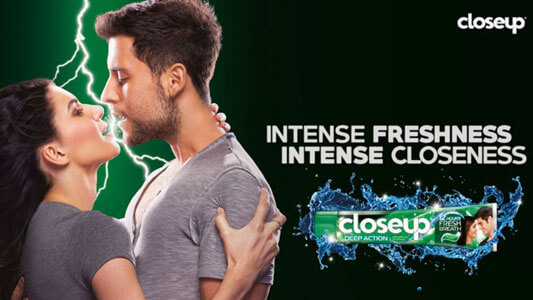 Close-Up
This brand is known for including mouthwash ingredients. It is specifically designed to prevent cavities, whiten teeth, and make breath fresh. Close up appeared in the market in 1965. Before Closeup, all that was available was white chalk-based pastes. Closeup was the first toothpaste to combine the efficacy of a silica base with a gel's smoothness. To ensure excellent product development, Closeup has a team of professionals committed to developing innovative toothpaste. The company focuses on cavity protection, giving its users a 'freshness feeling' and whitening teeth. It pastes has excellent "Flouride bioavailability" and has zinc as an additive agent. Zinc helps treat 'bad breath' because it reduces sulfur production in the mouth. Closeups' goal is to give oral health benefits while making toothbrushing a pleasurable experience.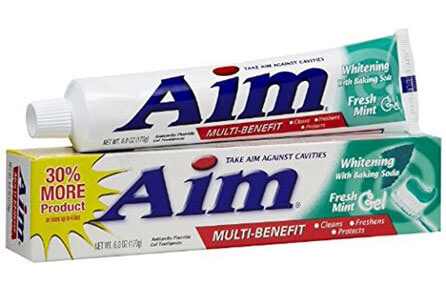 Aim
This toothpaste brand offers gel toothpaste that controls tartar formation and also works to prevent cavities. Its famous slogan is "Aim cavities,' and it certainly lives up to it." AIM Multi-Benefit Toothpaste is a superb option for those looking for a great tasting toothpaste at an affordable price-point. AIM Multi-Benefit shields your teeth from plaque and comes with 30% percent more paste. AIM Multi-Benefit Toothpaste gives you many benefits of the more expensive brands at a lower cost. It's a super-tasting gel toothpaste that provides cavity protection & strengthens enamel. The ADA Council on Scientific Affairs' accepts Aim Cavity Protection Toothpaste because it prevents and reduces tooth decay when used as directed. It's notorious for its ability to clean, freshen, and strengthens your teeth. Our Mississauga dental office supports the use of Aim toothpaste.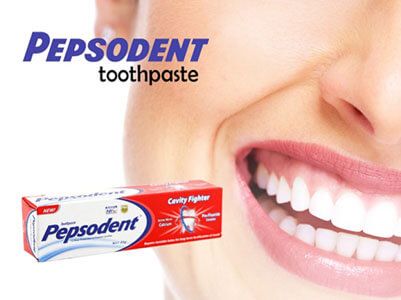 Pepsodent
Pepsodent toothpaste was launched in 1915 by the Pepsodent Company of Chicago. The paste's first recipe included pepsin, a digestive agent that functioned to disintegrate food deposits on the teeth. Pepsodent helps eliminate plaque buildup, whiten teeth, and strengthen tooth enamel. Pepsodent Gumcare has a special formulation with 2% Zinc Citrate Trihydrate known for its anti-plaque action. Its antibacterial action reverses gum inflammation, stops gingivitis's progression, and returns the gums to health. Pepsodent Gumcare + is proven to deliver a clinically useful zinc ions concentration for 12 hours after use. It diminishes gum problems such as bleeding and inflammation in just seven days and significantly improves gum health over 13 weeks. The Pepsodent Germicheck is a great toothpaste that will provide 12 hours of protection from cavity-causing germs.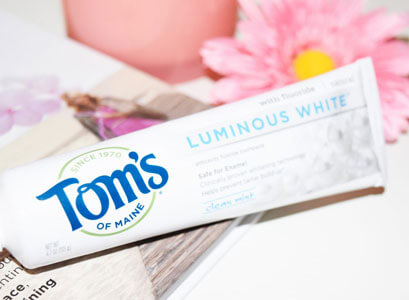 Toms of Maine
This toothpaste contains natural and animal-friendly ingredients. Tom's of Maine toothpaste is flavored with fruits and herbs to give it a delightful taste. Toms of Maine is suitable for people with dry mouth, has whitening capabilities, and aids in diminishing tooth sensitivity. Since 1970, this company's goal has been to aid its users to live a more "natural" life. They are passionate about combining natural ingredients to create toothpaste to enhance oral health. They are transparent about all the ingredients in their pastes and donate 10% of product sales to nonprofit organizations. They also encourage their employees to use 5% of their paid time to volunteer for their favorite causes. Tom's of Maine Whole Care Toothpaste makes your mouth clean naturally. It is a multi-benefit, natural toothpaste offering whitening, cavity protection, fresh breath, and more. If you want your dentifrice to come from a company committed to contributing to society's welfare in general, consider Toms of Maine.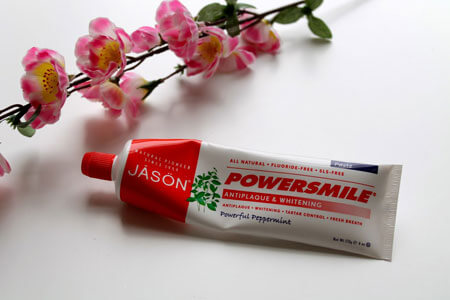 Jason
Jason is another natural toothpaste brand that makes toothpaste for sensitive teeth in need of gum care and protection. Natural ingredients include CoQ10, clove, cinnamon, blue-green algae, and perilla seed extract. Jason toothpaste has many benefits, such as healthy teeth & gums, tartar control, fresh breath, and whitening. One great attribute of Jason's toothpaste is it does not contain sodium lauryl sulfates, preservatives, artificial colors, artificial Sweeteners, or Propylene Glycol. Jason toothpaste is considered suitable for vegetarians. For a beautiful smile and crisp breath, use Jason Healthy Mouth toothpaste and mouthwash twice a day. Jason Tea Tree Toothpaste is an all-natural toothpaste that guards your teeth and gums against sugars and dental caries. Tea Tree Oil, a well-known antiseptic, helps defend the entire oral cavity from bacteria. It includes extracts from grapefruit and perilla seeds, which aid in reducing tartar buildup. It also contains Aloe Vera Gel, pacifying gum inflammation. Its users enjoy a refreshing Cinnamon taste.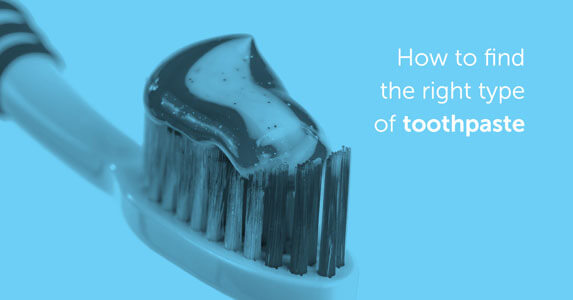 MI Paste ONE
Dr. Hawryluk considers this his favorite toothpaste because it offers unique benefits that other brands don't. He uses it himself to help with the demineralization and sensitivity of his teeth. It also restored the "youthful glazed" look of his enamel, which diminished over time. MI Paste One is a recently developed product of the famous GC corporation. GC also makes all the filling material Dr. Hawryluk Jr. uses to fix cavities. MI Paste One is a RECALDENT (CPP-ACP) and fluoride mix with a cool mint flavor. The key ingredient is Recaldent, a "glassy precipitate' that can help deposit 'fluorapatite' into the enamel. Recaldent is a milk-derived protein that has a unique ability to release bio-available calcium and phosphate. It treats tooth sensitivity, remineralizes tooth enamel, and prevents white spots on teeth. It can replace toothpaste and gives you the same power as MI Paste Plus— a related product without any abrasives. Now, rather than brushing first and then applying MI Paste, you can brush with MI Paste ONE. The disadvantage of MI Paste One is the cost. It is the most expensive toothpaste on our list and is only available direct from dental offices and a few online sellers. Because of the expense, Dr. Hawryluk usually only suggests MI One dentifrice to those who need its added benefits. It is a 'high end' toothpaste some might consider a luxury. However, unlike some other luxury products, there is a real benefit to using it. The cost is about $30 Canadian currency for a tube. To buffer the expense, sometimes Dr. Hawryluk Jr. advocates using MI Paste One once a day and using a lesser costing alternative later in the day.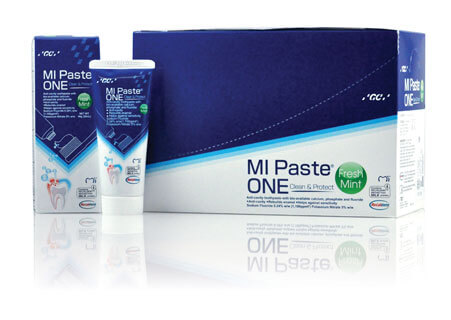 We hope you have enjoyed this article. St. Lawrence Dentistry was established in 1975, and our location is in the Port Credit district of Mississauga. We are ready to serve you and your family and hope to see you soon.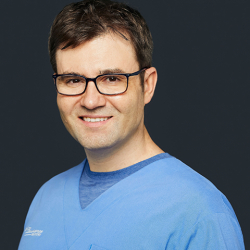 Latest posts by Dr. Allan Hawryluk
(see all)
---