Bamboo toothbrushes are an easy way to make a positive impact on the world's ecosphere. The environmental effects of plastic from regular toothbrushes are apparent, and alternatives are worth considering.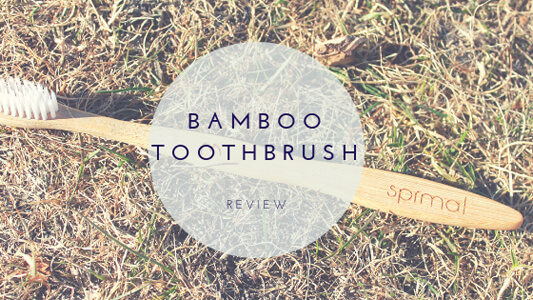 What is a bamboo toothbrush?
A  bamboo brush appears similar to any standard toothbrush you've used, but with one main difference. Instead of a plastic composition, it has a wooden toothbrush shank. Most bamboo brushes have no color added to them and have a natural wooden appearance. The bristles usually are still composed of plastic nylon. Although not environmentally perfect, they do reduce your carbon footprint. The eco-friendliness in some bamboo brushes is enhanced if it comes in a cardboard package. Regular brushes usually have some plastic in their packaging which is not the best for our planet's health.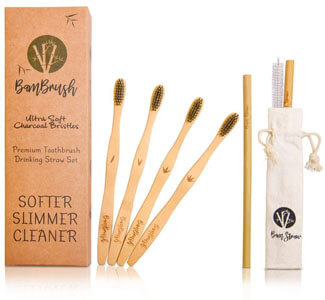 Why use a wooden bamboo toothbrush?
The Mississauga resident goes through about four toothbrushes a year. Worldwide, people throw out billions of toothbrushes every year which is a lot of waste going into landfills. Some of the waste ends up in our oceans. You can help reduce this environmental impact by using a bamboo toothbrush.
Stellar advantages of using bamboo include:
It's rapid-growing, and it's a replenishing commodity.
It absorbs tones of carbon during its growth – around 30 percent more compared to most other trees.
There is no destruction of our precious rainforests to grow it.
It has inherent anti-microbial properties.
Bamboo brushes decompose quickly and efficiently. A bamboo toothbrush can break down in 4-5 months. Comparatively, a plastic brush takes thousands of years to decompose – an astonishing difference!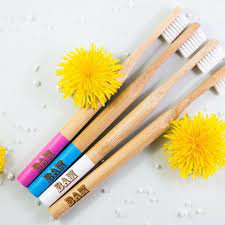 The best bamboo toothbrush in Canada
If you have looked into the options, you will have found many different bamboo toothbrushes in Canada. There isn't any superior technology that sets particular ones apart, but there are some small differences.
These include:
Bristles: Look for a brush with softer bristles. They will be gentle on your gums and will not contribute to "dental erosion".
Handle: Some bamboo brushes are highly polished and have a nice smooth feel. A better polish means it will be gentler on your hands, and there will be less chance of getting a wood splinter.
Head size: A miniature sized head is more manageable for kids to brush and can help adults get around hard to reach second molars.
Packaging: Some have more eco-friendly containers than others.
Colors: some have no colors, and others bought in a set have different markers – which can be helpful if you have a whole family using them.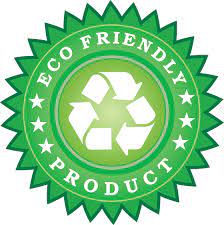 One top-tier bamboo toothbrush company is Bambrush. It's located in Victoria, British Columbia, and features a Canadian biodegradable bamboo toothbrush subscription club. They make their brush handles from 100% biodegradable "Moso" bamboo, the fastest growing plant on earth. Its packaging is unbleached paper sleeves, with the removable bristles being high-quality hygienic nylon. The paint on the BamBrush handles is from biodegradable natural watercolor. They are biodegradable, vegan-friendly, cruelty-free, BPA Free and use non-toxic dyes. Buying a BamBrush is a great way to support our Canadian Economy while positively impacting the environment and the footprint you leave on this planet.
Here is a link to the Bambrush site: https://www.brushnaked.com

How do I take care of my bamboo brush?
Caring for a bamboo brush is like a regular brush
Lavage it thoroughly after using.
It's recommended that the brushes are not stored in a case as it opens up more opportunity for microbial grown.
Store with the 'head-up' to allow water to drain from it.
Try not to let different family member's toothbrushes touch.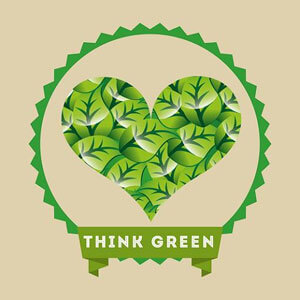 What other environmentally oral care products are there?
There are toothbrushes available, with the heads being recyclable. Some dental flosses are kinder to the environment than others. Regular floss contains nylon, but you can get plant-based floss, such as the Zero Waste World Charcoal Dental Floss. There are environmentally friendly head options that fit your existing electric toothbrush. These are called Live Coco heads and are compatible with Oral-B electric brushes. When finished with them, the manufacturer will take them back for professional recycling.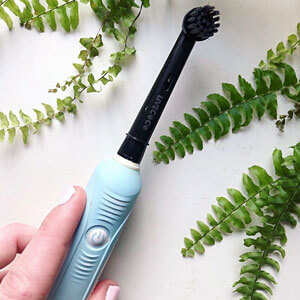 Are Bamboo electric toothbrushes available?
Currently, electric bamboo brushes are unavailable. However, some companies are considering their development and working on designs.
How long does a bamboo toothbrush last?
After about 3-4 months of use, the bristles will start to fray, and Dr. Hawryluk recommends replacement.
Are toothbrush bristles recyclable?
Nylon is the most prevalent bristle material in bamboo brushes. Some use pig or boar hair for a plastic-free toothbrush. Bacteria can grow on the hair, so it's not the best solution. In many cases, it is unclear whether animal treatment was ethical- which is an obvious concern.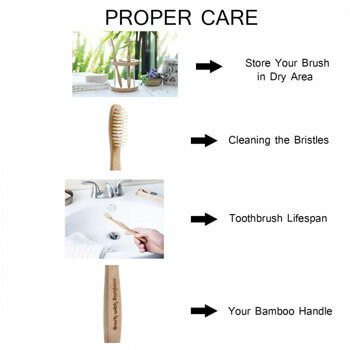 What are further considerations when buying a bamboo brush?
Verify that your bristles are BPA-free; this is a compound used in some plastics and can lead to untoward medical complications. Check the label to see if it's marked BPA-free. Some bamboo brushes also advertise to have rapid decomposing bristles. Nylon-4 is used in some of these brushes, does decompose quicker than others. However, it is still a petroleum-based plastic, which isn't great, and needs particular conditions to deteriorate quickly.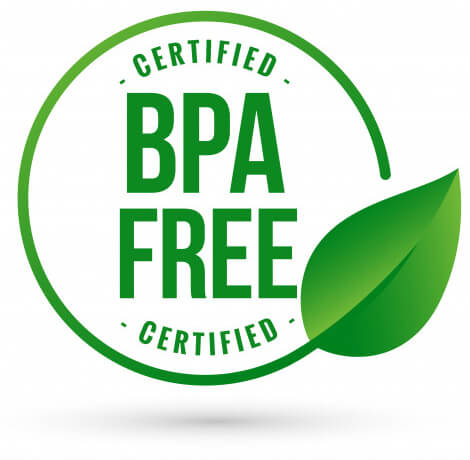 Conclusion
Slowly, civilization is becoming more environmentally aware, and people are making changes to their lifestyle. Making decisions like using bamboo brushes, not using plastic straws, taking the time to recycle helps our planet. Bamboo brushes can work just as well as regular brushes, and the environmental impacts are significant. We hope you have enjoyed our article and thanks for reading. If you live in Mississauga, please drop by our office to say hi!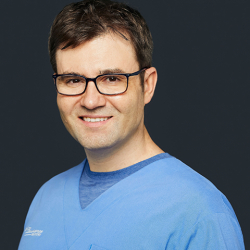 Latest posts by Dr. Allan Hawryluk
(see all)
---