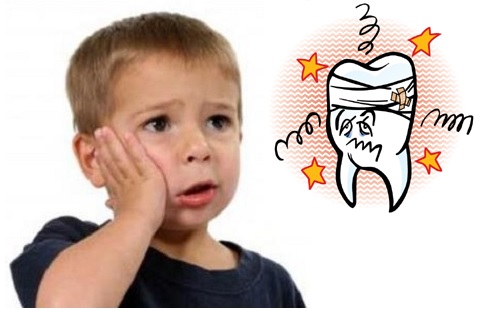 Emergencies happen at any time and place, and dental emergencies are no exception. While it is normal for everyone to have first aid kit (bandages, ice packs, antiseptics and the more common medicines) for medical emergencies, not many people pay attention to preparing a dental first aid kit. What will you do if your tooth filling or crown falls out? What if your child breaks her braces from a bad fall? And how will you deal with a toothache while on a fishing trip, for instance?
In such instances, how then do you prepare for a dental emergency? The American Dental Association recommends packing along a small dental first-aid kit which should include the following items:
Pain Reliever. Clove oil is a natural pain reliever and this can provide immediate relief from toothache. Alternatively, you can include Motrin or Aleve. Anything that can relieve the pain until you can see your dentist for a more permanent pain relief. Aspirin is not recommended because it will inhibit clotting.
Cotton Pellets or Gauze pads. These will be useful if there is any bleeding from mouth injury, or when the patient has to bite down on to relieve some of the pressure. It can also happen that you will experience irritation from your braces or a denture. In such case, the cotton or gauze pads can be placed in between the braces or denture and the sore area to reduce some of the discomfort.
Soft dental wax. This will come in handy in cases of irritation caused by orthodontic brackets or wires.
Dental Floss. You will need this to remove food residue or debris that gets inserted between the teeth and beneath the gums which can be painful and uncomfortable.
"Save A Tooth" System. This is used for transporting teeth that have fallen out in order to have a better chance for long term survival once re implanted.
Tea bags. To stop bleeding after oral surgery or even trauma in the mouth, tea bags are the best solution. Research suggests that tea bags from the plant camellia sinensis are better than herbal tea for controlling bleeding. They can also be soothing if you bite your lip, cheek, or tongue.
Denture Adhesive Paste. There are many uses for adhesive paste – to secure dentures, to temporarily secure a crown or bridge that fell out.
Temporary Filling Material. In case of replacing missing filling temporarily, this works better than wax.
Dental Mirror and Spatula. The dental mirror can help check the problem inside the mouth while the spatula can be used when putting temporary filling in the mouth.
Instant Ice Packs. This will come in handy where there is swelling or trauma to the mouth or face.
Topical Anesthetic. If you have dental sores, gum irritation, canker sores, cold sores, or sores from biting lip, tongue or cheek, a topical anesthetic can provide relief.
Packets of Salt. Salt water helps clean and irrigate out wounds.
Package of Colgate Wisps. This can act as tooth brush or toothpick to help remove foreign objects lodged between the teeth.
Orabase. This paste is used for healing canker sores or sore mouths.
Dentist Contact Information. It is important to have the contact number of your dentist in case of major dental emergency.
To make things a lot easier when unwanted instances happened, let your dentist explain and teach you how to do certain first aid techniques whenever you pay dental visit. Simple first aid techniques can be taught by your dentist which can be very helpful in times of emergencies.
Nobody wants to endure pain be uncomfortable for long period of time. It will be wise to have a dental emergency kit at home and in the car or when traveling. These items can be packed in a crush-proof box or a heavy duty Ziploc bag. Having handy dental first aid kit will save your day in case some unexpected things happen.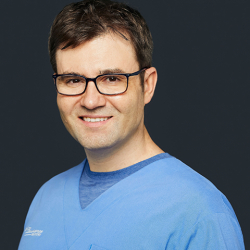 Latest posts by Dr. Allan Hawryluk
(see all)
---