Dental phobia is manifested by physical symptoms such as sweating, panic and shaking, anytime dental care or dentists are mentioned. The triggers could be the dental office, the anticipated pain, the procedure or even the sounds of the drills or the dental instruments. It is considered to be a serious and often a paralyzing fear of dental care.
This phobia often leads to serious dental problems like discolored teeth, bad breath, gum disease or even mouth ulcers. Hence, it is important for the person to overcome the fear and learn to be at ease when in the presence of a dentist.

Tips to Ease Dental Fear
It is important that people who have dental phobia know and understand that dentistry has undergone a great deal of advancement causing most procedures to be practically painless. This initial step could lessen the fear which could be brought about by thinking of the painful dental procedures of the past. The following tips may further help in easing and eliminating dental fear.
The first step is to find an understanding dentist – someone you can be comfortable with talking or discussing your fear of the dentist. There are dentists who specialize in treating dental phobic or anxious dental patients.
A visit to the dental clinic to look around, meet the receptionist and the dentist will help in making yourself get used to the environment. It is important to be honest with the dentist and inform about your anxiety or fear. Effective communication will be helpful.
Schedule an early morning appointment so there is less time to dwell on it and there are no many patients yet which can add to the anxiety.
Make the receptionist know and that the dentist is informed that the first appointment will simply be a check-up so there will be no procedures done yet. This is the opportunity to be at ease with the dentist as he / she explains the new and latest procedures that you might need to have later on.
It will be helpful if you bring a friend or someone whom you have full trust on to tag along with you to your scheduled appointment. Dentists won't mind even if you are accompanied throughout the check-up or treatment if it will help make you feel at ease or comfortable.
Talk to your dentist and establish a signaling system like raising a hand if you need a break or if you want the dentist to stop with the procedure for a while so you can calm down. You and the dentist should agree on the sign so you both understand what is being conveyed.
It might help if you tell the dentist to start gradually with a clean and polish treatment on the next appointment and if there are other procedures to be done, that they be scheduled one at a time so you canx adjust.
If having a procedure, you might want to bring a personal portable music player which you can listen to while the procedure is being done. Music can distract you from your fear.
In severe cases of dental phobia, it might be necessary to undergo hypnosis or hypnotherapy. Some dentists use guided imagery where they will discuss positive experiences like going on holidays.

It is very important to establish rapport with your dentist and to set clear boundaries about your fears with dental appointments. Doing so will help plan the needed actions to divert your dental fears or to help you conquer your fear. With the development in dental health, dental offices do have different techniques to help the patient be comfortable with dental check-ups and gradually lose its dental fear. Regular dental visits and reading related materials about dental phobias could also help.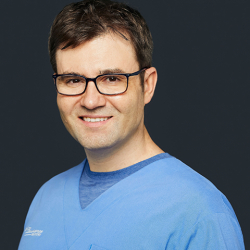 Latest posts by Dr. Allan Hawryluk
(see all)
---