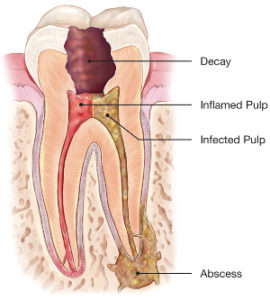 The canal of a tooth is located in the center of a tooth and contains mostly nerve and vascular tissue known as the 'pulp'. The pulp tissue is essential when the tooth is developing but is not needed to keep the tooth healthy after the tooth is fully formed.
Root canal therapy is needed when the pulp tissue has become irreversibly inflamed or necrotic. Often times this condition is the result of dental caries (decay) migrating inward and reaching the pulp tissue. In the root canal procedure, the pulp tissue is fully cleaned out, the canal is sterilized and then filled 'obturated' with a rubber material known as gutta-percha.


Typically the root canal procedure requires a local anesthetic. This is first administered by the dentist and once it has set in he/she can access the canal system to begin cleaning it out. The first part of the canal system is the 'pulp chamber'. This is cleaned out first and then the smaller canals can be accessed which lead all the way to the end of the root. Some teeth only have one canal whereas others can have 4.
The cornerstone of good root canal treatment is the dental microscope. At St. Lawrence Dentistry we use the Global Dental Microscope to help visualize the canal spaces and ensure accurate cleaning of the canal system.
In the obturation or root filling phase of treatment, Dr. Hawryluk carefully selects the appropriate size of gutta-percha to fill the canal with. Before inserting the root fill it is mixed with root canal sealer made by Roth Corporation.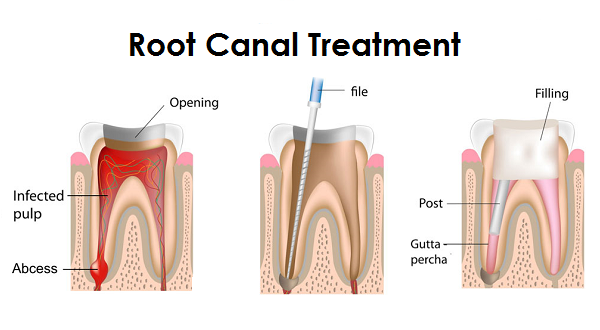 After the root canal is complete an x-ray is taken to ensure the canal has been fully filled and sealed. In some teeth, posts are placed after the root canal is done to help retain an eventual crown restoration. Crowns are always indicated on molar and premolar teeth after root canal treatment. Some front (anterior) teeth do not require crowns after root canal treatment.
Often tooth is tender for a week to ten days after root canal treatment. Some teeth have no symptoms right after. The amount of pain or healing after the root canal procedure is dependent on the circumstances present with the tooth before the procedure. Because of the nature of the treatment, having a root canal done can sometimes be quite a lengthy procedure, so the patient is in the chair for longer than normal, and this may add to the discomfort, particularly for the more nervous patients. Dr. Hawryluk often recommends very mild sedation via Ativan tablets to make the procedure more comfortable.
Alternatives to root canal treatment include removal of the tooth. If the tooth is removed instead of doing root canal treatment sometimes a dental bridge or dental implant can be placed. Dr. Hawryluk will carefully explain any options you may have so you can make a fully informed treatment decision.
If you have any questions about root canal treatment please call us at St Lawrence Dentistry.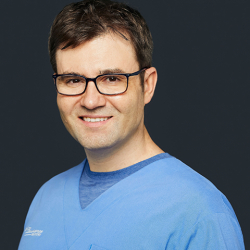 Latest posts by Dr. Allan Hawryluk
(see all)
---