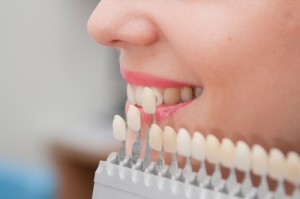 Before we begin to tackle the many different procedures that a cosmetic dentist can perform, let us first understand the difference between a cosmetic dentist and a general dentist. Both are dental professionals that can perform the many dental procedures commonly needed by people for proper oral care, such as teeth cleaning, check-ups and fillings. Cosmetic dentists however, have special training to perform procedures that not only help improve a patient's dental health, but also how their smile looks.
There are many dental treatments that are considered cosmetic in nature, and any of these can be your ticket to a better, brighter smile. What you choose will still depend greatly on what your dentist recommends and considered ideal for your particular case. Here are some cosmetic dentistry procedures that you might want to consider:
Veneers – these are thin shells that are made using either composite material or porcelain, which are cemented over your teeth. These are used to treat various dental conditions such as discolored, chipped, or crooked teeth. These can also be used to fix gap-toothed smiles.
Crowns – these are used to cover an entire tooth, and are sometimes referred to as caps. You will find these made out of either porcelain or acrylic, and these are often used when a patient has teeth that are broken, decayed, or have large fillings that need to be covered up. These can also be used on chipped, badly shaped, and worn down teeth.
Dental Implants – these are often chosen in place of dentures when the person does not want removable teeth to replace the ones that they lost, or are about to lose. These are surgically attached to a person's jawbone with the help of titanium attachments, and teeth are then attached to these artificial roots. The implant is actually what holds a denture, a crown or a bridge in place.
Composite Bonding – this is a restorative procedure that is used to repair chipped, broken or decayed teeth. This can also be used to cover up discolored teeth. Composite bonding involves the sculpting and shaping of the applied composite material into the shape of the tooth, to make it look like the other natural teeth beside it.
Onlays and Inlays – these are an alternative to fillings and are crafted out of composite materials or porcelain. These are made in a dental lab and fitted over a person's tooth where the filling is usually placed, and cemented to the tooth to protect it from further decay. People often choose this over fillings when they want something that will look just like their tooth.
Teeth Whitening – this is a procedure that helps improve the color of a person's teeth with the help of chemicals and equipment that boost the whiteness of their teeth. This is often used to remove stains and discolorations, or simply to make a person's smile look whiter and brighter.
Braces – if you have an overbite, an underbite, or crooked teeth, braces is what your dentist will sometimes recommend. This dental procedure is used to straighten teeth, and in the process, eliminate other problems that come with it, like difficulty in chewing, speaking and the like.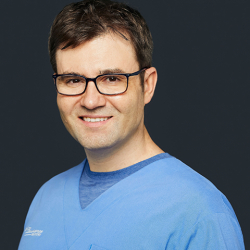 Latest posts by Dr. Allan Hawryluk
(see all)
---