If you want to have teeth as stunning and as white as those you see on models in magazines and posters, one thing you can do is to have your teeth whitened by a dentist. While you may have had white teeth at a young age, your teeth can get stained over time due to drinks like wine, and coffee, and habits like smoking and chewing tobacco. Having teeth that are discolored can make a smile seem dull and less attractive, and discoloration can happen for a number of reasons.
Before you book an appointment with your dentist for a teeth whitening session, you should first find out what such a procedure does, and whether you are qualified to get one. People who cannot get such a procedure include those with crowns or veneers, and people with sensitive gums and teeth. Those who have brown or even grayish teeth may also want to reconsider having their teeth whitened since these do not really bleach too well.
To help you make an educated decision regarding teeth whitening, here are some of the pros and cons of this procedure:
PROS
Helps improve your smile and your appearance – Having your teeth whitened will greatly improve your smile, and will make it seem brighter. Since it also helps remove any stains on your teeth, it will also make your teeth have an even color.
Boosts a person's self esteem – Along with the improvement of your smile, and your appearance because of it, you get a boost in self esteem since you will feel better about how you look. This boost in your morale can also have a positive effect on other aspects of your life, such as your work and even your love life.
Helps make you look younger – Teeth discoloration is sometimes associated with getting old, and this is often because of the fact that your teeth get these stains over time. Whitening your teeth may make you look younger since these will look brighter.
CONS
You may suffer from sore gums and teeth – Since professional teeth whitening procedures use chemical substances and bleaching agents, such as peroxide, you might find your teeth and gums reacting adversely to the procedure. Some people have even reported the development of canker sores after they had their teeth whitened.
You have to avoid certain foods and drinks to keep your teeth whiter for longer – Tannin rich foods and acidic ones may need to be avoided after you have your teeth whitened. Berries that may cause stains, soy sauce, red wine, and coffee are just some of the things you might need to swear off after having your dentist whiten your teeth.
Maintenance is actually required when you have your teeth whitened – Aside from the prescribed brushing, and flossing, you will also need to make return visits to your dentist for your teeth to remain white for a longer period of time. If you do not visit your dentist for the required touch-ups, you may find your teeth returning to their original color over time.
Deciding to have your teeth whitened is something that you need to think about thoroughly, especially if you are not sure whether your mouth will react adversely to the chemicals used to whiten your teeth with. It is best if you talk to your dentist about this procedure, and to get their insight on such a decision. Your dentist will know whether or not you can and should have your teeth whitened since they are the ones who know a lot about your teeth.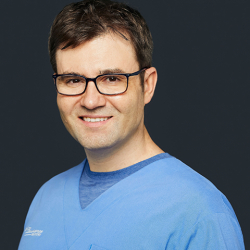 Latest posts by Dr. Allan Hawryluk
(see all)
---