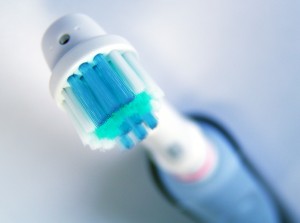 Manual or electric – this is a common dilemma people usually encounter when choosing what type of toothbrush to use for cleaning their teeth. While the effectiveness of an electric toothbrush has been put under the spotlight, it definitely has its own set of pros and cons that one should consider.
Here are a few things to keep in mind when deciding whether or not to get yourself that fancy electric toothbrush that you've always wanted:
Price Matters – This is the most obvious thing to factor in when considering an electric toothbrush. Many of the high end products come with a lot of fancy features, such as a built-in timer, which doesn't come cheap. A good branded electric toothbrush can set you back around $150. While you can certainly get yourself on for under a hundred bucks, you might be sacrificing too much in terms of quality by going for the cheaper option
The Power of Convenience – Compared to a manual toothbrush, there are many things that you have to remember before packing your electric toothbrush into your travel kit. Is it fully charged? Did I make sure to bring all the proper attachments? Many a traveler has resorted to just using their hotel's stock toothbrush because they forgot to charge their electric toothbrush.
Dental Technology at Its Finest – One of the main benefits of using an electric toothbrush is having it do all the work for you when it comes to cleaning your pearly whites. This is especially helpful with people suffering from carpal tunnel syndrome or arthritis, who might have some difficulty applying constant pressure on their wrists and hands while brushing their teeth. Some higher end models even have a timer to tell you when the necessary two minutes of tooth brushing is up.
Flexibility vs. Effectivity – While current electric toothbrushes come with a variety of bristle types, nothing beats a manual toothbrush when it comes to maneuvering your oral cavity for those tough to reach places. The flexible bristles of a manual toothbrush can bend all the way back enough for you to dislodge those annoying bits of food stuck in the back of your teeth that an electric toothbrush may have trouble removing on its own.
Whether you decide to go electric or stick to manual, it's important to remember that it's the act of brushing your teeth that counts. At least one two minute session a day is important to keep your teeth properly maintained. As long as you remember this, then the option to go manual or electric is simply a matter of personal aesthetics.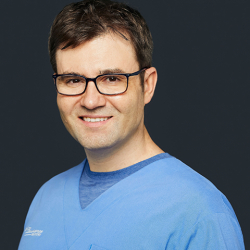 Latest posts by Dr. Allan Hawryluk
(see all)
---