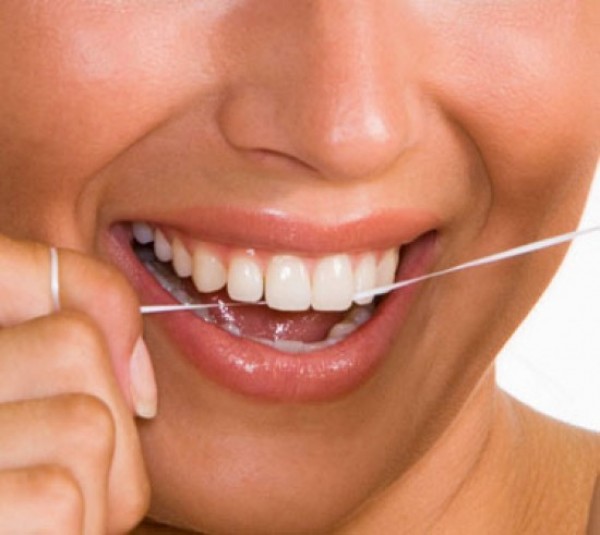 All dentists will tell you that brushing and flossing are two daily habits you should have if you want to keep your teeth clean. Brushing is not enough. Flossing your teeth can do a whole lot more than brushing – having a clean mouth, preventing bad breath and tooth cavities and avoiding tooth loss. Making flossing a nightly habit may be difficult to maintain but you should be motivated by the great benefits it give your teeth.
Regular tooth brushing cannot reach the deepest areas of the mouth. Brushing can only clean about 60 percent of the mouth while flossing does the other 40%. Plaque, food debris and bacteria may not be removed by simple tooth brushing but flossing can.
As per the recommendations of the American Dental Association, flossing should be done once a day. It should be part of proper oral hygiene which will help prevent the development of periodontal disease. Unfortunately, studies have shown that not even half of the American population admits to flossing every day. The number could be lower in reality. It pretty much tell how flossing can be an ignored daily oral hygiene habit.
Alternatives to Flossing
So maybe people find it difficult to do it daily. But what if there are other alternatives to flossing? What if there are easier ways to floss daily and keep the teeth and gums healthy? Such alternatives will not be as effective as old-fashioned flossing but at least they will contribute to having cleaner and bacteria-fee mouth.
WaterPik Oral Irrigator
The waterpik uses a stream of pulsating water to remove bacteria, plaque and food particles caught between the teeth, above and below the gum line. This prevents periodontal diseases and other diseases related to it.The pulsating water stimulates blood flow and improve overall dental health. If used correctly, waterpik is said to be a better way to reduce gum bleeding and is also effective in reducing buildup of plaque. Waterpik has the ability to mix antibacterial rinses into the irrigating chamber leaving an antibacterial or anti-tartar effect in the mouth.
Oral-B Hummingbird Electric Flosser
This is an electric flossing tool that gently vibrates to massage the gums while cleaning the teeth at the same time. This is an excellent flossing tool especially for those lacking in hand dexterity. One hand can manage the flossing tool.
Toothpick, stimudents, soft picks
You've heard about these before. Because this is the traditional toothpick used to rid the teeth off with food debris or particles. It is easy to use and can remove large food debris and also stimulates blood flow. Care should be taken not to poke or injure the gums and the inside of the mouth.
Sonicare AirFloss
This product was especially designed to give you an effective but easy and simple way to clean in between the teeth. This flossing tool uses a patented microburst technology – delivering tiny droplets of air and water to remove bacteria, plaque and food particles between teeth. It is proven to be safe, effective and gentle on the teeth and gum tissue. It has a guidance tip and single button used to target cleaning the teeth. Flossing can be done in 60 seconds. The narrow tip allows reaching the deepest areas of the mouth especially at the back of the mouth quite easily, allowing all the teeth to be cleaned.
Proper and traditional flossing is still the best way to prevent gum disease, remove plaque and bacteria. With the above alternatives to flossing your teeth, you will be able to develop a habit much like a tooth brushing habit.
Images via Google Images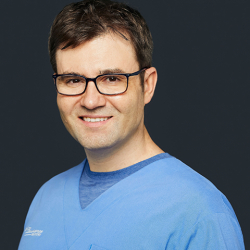 Latest posts by Dr. Allan Hawryluk
(see all)
---