Many people have dental phobias, which prevents them from getting the treatment they may need. About 13% of people experience dental fears.
St. Lawrence Dentistry encourages you to open up about any dental anxiety you have so we can make your visit to our office the best possible and get any work you need to be accomplished in a relaxed manner.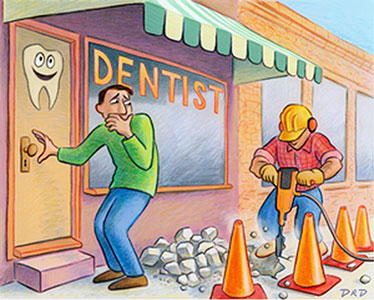 Dental fears are often the result of negative, or in some cases, horrific experiences. Sometimes it could be related to pain due to local anesthetic not being optimal, and sometimes it is due to childhood memories of dental visits. Dental fears are also common in people that have gone through traumatic experiences in their life unrelated to dentistry, and they find it difficult to put their trust in anyone. Combining this fear with negative feedback from a dental or medical professional during an appointment can exacerbate the situation.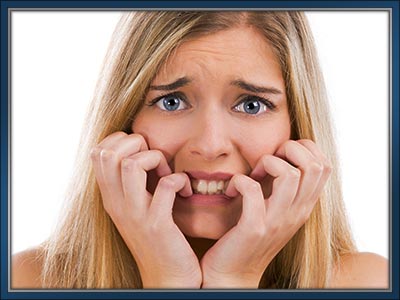 Many people assume, even some dental professionals, that it is the fear of pain, which is the number one reason why people avoid the dentist. However, it also has a lot to do with the attitude and personality of the dental professional. If the patient perceives the dentist as cold and controlling, it can negatively affect the patient they are trying to treat. Dr. Hawryluk Jr. routinely treats patients with people with anxiety.  He has the patience and gentle demeanor needed to help a nervous person get their dental work done.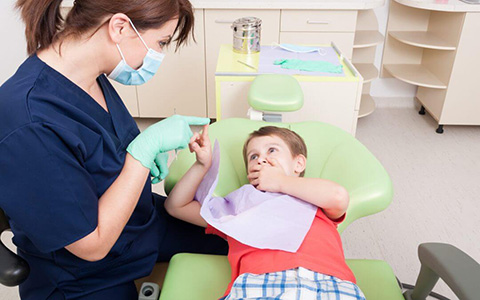 In children, some fear is related to 'observational learning'. If they see their parents are nervous about dentistry, they make pick up on this and develop anxiety.  Sometimes negative depictions in cartoons can potentiate this unnecessary childhood fear. If a parent is acting anxious themselves while the dentist is trying to get their child's work done, it can create a downturn in the dental treatment room.  Dr. Hawryluk thinks it's great to have parents in the dental operatory with their children. However, in the case of nervous parent onlookers, it sometimes can be counterproductive. Dr. Hawryluk Jr. can discuss with you, the parent, what scenario will be best to facilitate getting the needed dental work done on your child.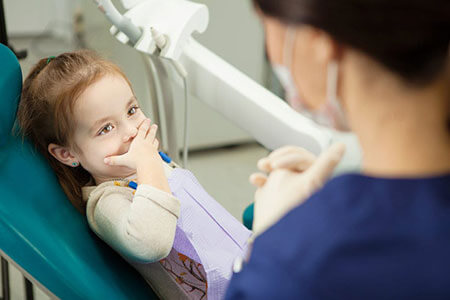 The first step of overcoming any fears of dentistry is finding the right dentist capable of understanding your real or perceived concerns. Not every dentist may be right for you. You may want to talk to your friends or co-workers or meet with different dental offices to help find an environment you find the most calming and comfortable. Feel free to call or email our courteous staff if you have any specific questions about our office. If you choose St. Lawrence Dentistry, Dr. Hawryluk Jr. will ask you about what in the past has bothered or frightened you to help plan your dental experience.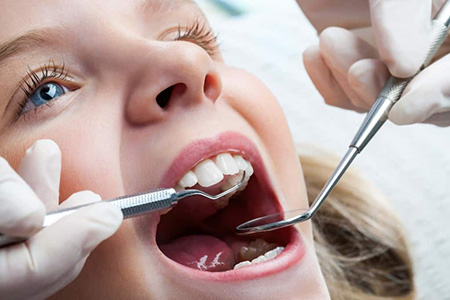 The next step would be a complete dental exam at our Mississauga office. During this visit, there is absolutely no reason to worry.  Dr. Hawryluk Jr. will take x-rays and make detailed notes about your teeth.  He will give you an overview of what he has found (if anything).  If needed, an exam report can be made for you, explaining the entire situation about your teeth.  After reading your exam report, you may have some questions or need clarifications.  We may suggest that you have a post-exam consultation with Dr. Hawryluk Jr., which will be an opportunity to discuss your questions about the report and go over how any work needed could inter-relate to your dental anxiety.  There is no additional charge for the post-exam consultation, and Dr. Hawryluk can do it in-office during business hours or by scheduled evening telephone call.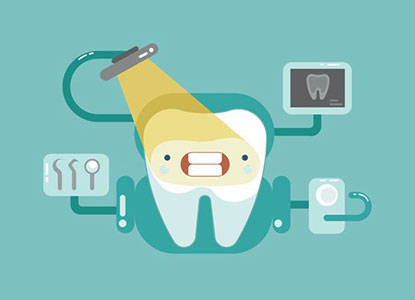 Many patients with mild dental anxiety become comfortable with only using local anesthetic for their dental treatment.  The key here is the gentle approach taken by Dr. Hawryluk Jr.  Our goals at the start may be conservative, and we may set out to accomplish something simple on your first dental treatment and then build upon that.  For example, if it's dental fillings needed, we may do the easiest one first and book more than enough time and take breaks during the procedure for your comfort.  Every situation is different in patients with dental anxiety, and we will figure out what works for you.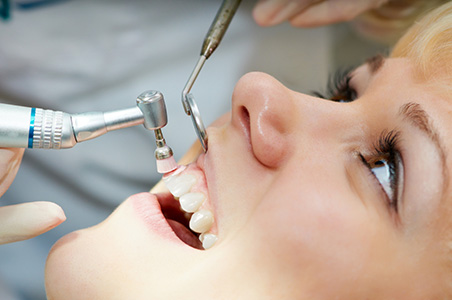 If you need a dental cleaning and your gums are tender our friendly hygienists can use Cetacaine topical anesthetic.  It is a potent topical anesthetic (not injected) that can make dental cleanings much more comfortable. Cetacaine only takes 30-60 seconds to take effect and lasts about thirty minutes.  While Cetacaine is great for significantly reducing gum tenderness during cleanings, it does not help with tooth sensitivity during this process.  If your teeth are sensitive, Dr. Hawryluk may advise the dental hygienists not to use the ultrasonic instruments as these vibrate the tooth and can innervate the tooth nerve much more than the hand cleaning instruments.  If the hygienist uses ultrasonic tools for your cleaning, Dr. Hawryluk can administer some local anesthetic freezing.  Whatever the case, we will ensure you are as comfortable as possible and keep any dental anxiety in check.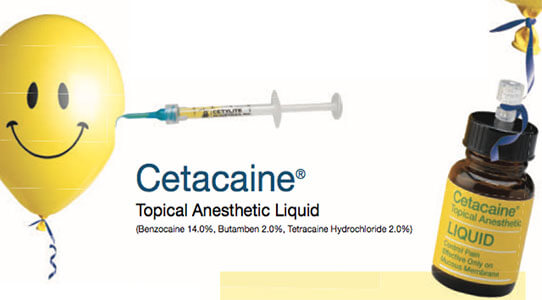 If you would like to learn more about Cetacaine please visit this site:
Nitrous Oxide (Laughing Gas) can help some patients with dental anxiety, but not all. It provides a 'light floating feeling', which can alleviate stress. St. Lawrence Dentistry has used laughing gas extensively and understands there are also some drawbacks in its use with nervous patients. Nitrous oxide requires cables affixed to a nosepiece, which immobilizes the head and adds to an already anxious patient's stress. To turn the laughing gas on and off, Dr. Hawryluk must give you at least a minute of 100% oxygen. The nitrous oxide must slowly be "titrated" to the appropriate comfortable amount for you. This titration and pre/post treatment oxygen time make it cumbersome to provide frequent breaks to patients to sit up and relax during treatment. Nevertheless, there are some fantastic benefits of laughing gas, and Dr. Hawryluk can see if it is the right fit for you.
Learn more about some advantages of Nitrous Oxide here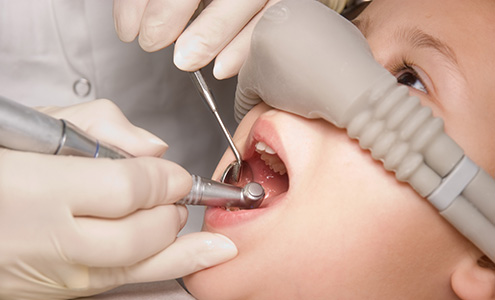 Very mild sedation via Ativan (Lorazepam) tablets are beneficial for patients with dental phobias or anxiety.  Even if you aren't anxious about dentistry, Ativan can give a lovely relaxed, calm feeling, which is exceptionally pleasant for more lengthy dental procedures such as molar root canal treatment.  We have sublingual Ativan tablets at our office, so there is no need for you to get a pharmacy prescription.  Dr. Hawryluk will determine the best dose for you to take, and we may titrate (give the medicine in intervals) for you to get to the optimal level.  Ativan, at our office, is only for very mild sedation. Combining the effects of Ativan with a gentle dentist like Dr. Hawryluk is often is all that is needed to overcome anxiety.  In general, small people or those affected more easily by medications will get a .5-1mg dose, and the amount may go up for others who are larger or more resistant to the effects of Ativan. If you would like Ativan for your dental procedure, please inform us in advance.  We may ask you to come a bit earlier than your scheduled appointment to give you the tablets beforehand so they will be in effect by the time we bring you to the treatment room.  Please be aware that you cannot drive after taking Ativan, and you will need someone to pick you up after your dental appointment.  For mild to moderate dental anxiety, Ativan dental sedation could be an excellent option for you.  If you are looking for a dentist in the Mississauga area, consider scheduling an appointment with Dr. Hawryluk to see what the best anti-anxiety relaxing method would be best in your unique situation.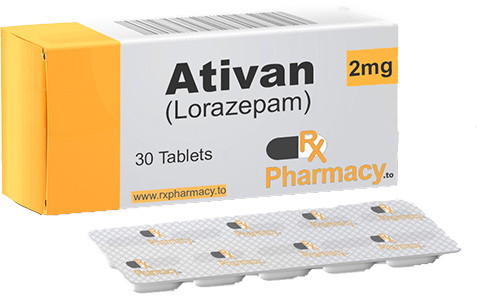 St. Lawrence Dentistry can offer treatment fully asleep for those patients with more severe dental phobias. Since 2005 we have been licensed by the Royal College of Dental Surgeons of Ontario to provide dental anesthesia services. A team of Board Certified Medical Anesthesiologists provides anesthetic services at our Mississauga office. Sometimes we can divide your dental treatment into both awake and asleep. In other words, some more comfortable treatments to sit through like dental exams, x-rays, and fillings can be done awake, and then more involved procedures like wisdom teeth removals or dental implants can be done asleep. The advantage of this approach, if possible, is it will limit the amount of general anesthetic time, which means less cost from the independent anesthesiologist.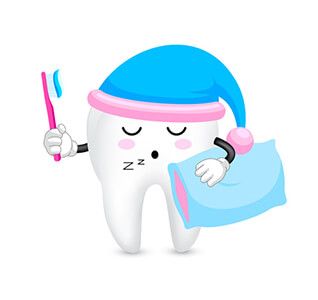 Learn more about dentistry asleep at St. Lawrence Dentistry please here
Sometimes relaxation and visualization the night before your dental appointment can help.  Visualization techniques before your dental work can mentally prepare you for a positive experience. While you relax the night before, you want to imagine your whole dental visit the next day from start to finish.  The imagery in your mind should be of you feeling at ease, unfazed by the dentistry, and feeling just fine.  Sometimes, a small Ativan dose the night before can enhance the relaxation while doing the imagery preparation.  Dr. Hawryluk has found relaxation apps like Calm can help put you in a tranquil state both before and during your appointment.  Calm is a great app to use every day as it has interesting short stories that can help you sleep and unwind from your day.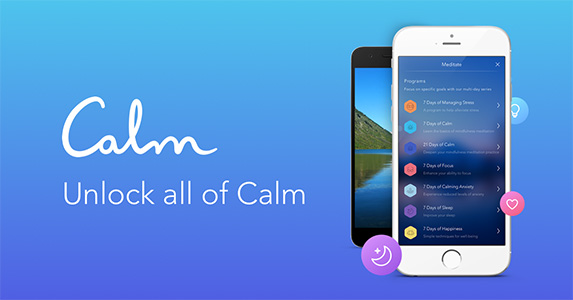 If you would like more information on 'Calm' please follow this link
If you have dental anxiety, there is no need to worry.  St. Lawrence Dentistry will ensure your comfort during any dentistry you may need.  If you live in the Mississauga area and are looking for a dentist, please give us a call.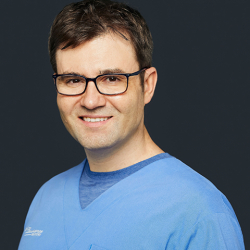 Latest posts by Dr. Allan Hawryluk
(see all)
---