Many people, including us at St. Lawrence Dentistry, love drinking sodas but are weary of their harmful effects.
As you many be aware, soda is terrible for your teeth, its addictive, and loaded with sugar. One can of soda a day increases risk of heart attack by 20%. Diet Soda is no better and increases risk of diabetes II by 67% Even though diet soda has 'zero calories' it still can make you gain weight.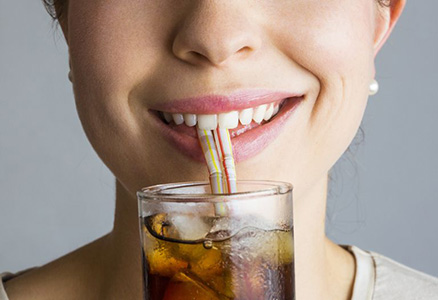 Dr. Hawryluk Jr. searched for a soda alternative which is better for your teeth and he came across a great recipe promoted by the renowned heart surgeon Steven Gundry. This alternative tastes great, is better for your teeth, and has nice health benefits. Now Dr. Hawryluk Jr. drinks it almost every night and would like to share it with you as well.
Making it is simple:
Mix 1-2 tablespoons balsamic vinegar with Sanpellegrino Mineral water.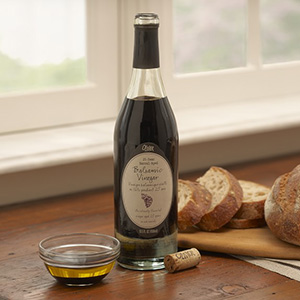 The potential positive health effects of Balsamic vinegar are many. It has the miracle ingredient resveretrol which is an anti-aging polyphenol. In fact it has much higher concentrations of resveretrol than red wine. Antioxidants found in balsamic vinegar target the "scavenger cells" that are toxic to your body and inflate your LDL (unhealthy cholesterol) levels. Balsamic Vinegar can aid in healthy digestion because the main active compound is acetic acid which contains strains of probiotic bacteria. In addition, these bacteria can help you feel full which can ultimately aid in weight loss. If you have diabetes balsamic vinegar may have benefit to you because it is an anti-glycemic and can help with blood sugar spikes. Blood circulation may be improved by balsamic vinegar by preventing your blood platelets from aggregating which in turn can help lower high blood pressure.
One excellent specialty shop for the purchase of Balsamic Vinegar is 'My Olive' and is very close in proximity to St. Lawrence Dentistry. Here is their website: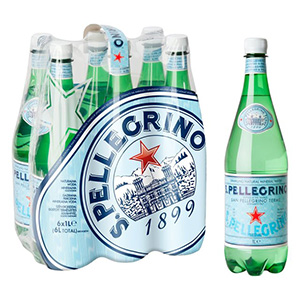 San Pellegrino mineral water has been around since 1748 and it has the most sulphates out of any mineral waters (459 mg per litre). Sulphur is important for your diet and it is the 8th most common element in your body by mass. Drinking water high in sulphates may be linked to decreased risk of heart disease, better joints, hair, skin, and muscles. It is important not to get sulphate and sulphite mixed up. For the most part you want to minimize sulphites in your diet. Another great feature of San Pellegrino is its available in glass bottles which avoids exposure to the harmful Bisphenol A contained in plastics.
The calorie count of this soda alternative is low and will be around 14-28 calories depending on whether you add 1 or 2 tablespoons of balsamic vinegar to your homemade soda. Vinegars are acidic but it less so than sodas and the vinegar is the minor component of this drink mixture so the acid exposure to your teeth is minimal.
Please watch Dr. Gundry's video below, give it a try, and let us know what you think!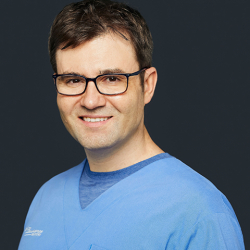 Latest posts by Dr. Allan Hawryluk
(see all)
---