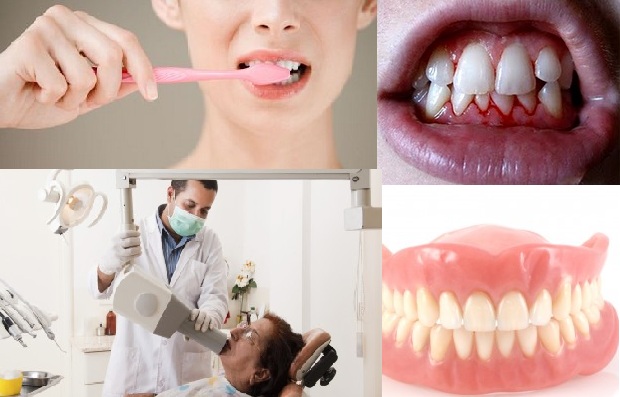 Most people with fear of the dentist must have heard some dental myths or horror stories at some point in their lives which affected their consciousness. Such dental myths can affect a person's perception of a dentist and what he does causing him or her to put off visits to the dentist. This could lead to serious oral health issues and long-term dental problems which could result to painful dental procedures.
Myth No. 1: Brushing before the dental appointment will make the dentist not notice that regular brushing is not done since the last dental visit.
Not following the recommended two-minute brushing twice daily will make the gums red, swollen and bleed easily, making it obvious to the dentist. There's no way the dentist will not know that the patient is not brushing regularly.
Myth No. 2: If gums are bleeding, brushing and flossing should not be done.
The opposite is true. Regular brushing and flossing is needed to remove plaque build-up which causes gum bleeding. Bleeding is a sign of gum brokerage, more care must be practiced to avoid harder to treat oral problems. Professional dental cleaning may be required if the bleeding persists.
Myth No. 3: Having the wisdom teeth removed will prevent crowding of the teeth.
There are very few cases when wisdom teeth cause crowding of the teeth. In many cases, they don't so removing them will not solve the crowding problem or will not re-straighten the teeth. If pain or discomfort is felt with the emerging wisdom teeth, a dental visit is necessary.
Myth No. 4: The more you brush the healthier your teeth will be.
Over-brushing the teeth can wear the teeth due to the abrasive property of toothpaste. This could lead to dental problems. In between the twice-a-day brushing regimen, rinse after eating and chew sugar free gum to avoid plaque build-up.
Myth No. 5: Children need not be taken to the dentist until they have their second tooth.
Dentists recommend that a child be taken to the dentist by the age of one for good advice on how to care for the child's teeth and promote a healthy dental routine for life.

Myth No. 6: Teeth whitening is harmful as it can damage the teeth.
Teeth whitening done professionally will cause no damage to the teeth enamel but it may cause teeth sensitivity and gum redness on a short-term.
Myth No. 7: Dental treatment should be avoided during pregnancy.
A dental check-up is recommended during pregnancy for regular dental check-up, cleaning and fillings. Local anesthetics and X-rays are okay although they are to be done only when necessary. The dentist should be informed of the pregnancy before any procedure since some dental treatments are to be avoided entirely during pregnancy – amalgam removal and taking of antibiotics.
Myth No. 8: Women lose a tooth for each child they have given birth to.
More of an 'old wives tale' than a myth, this is untrue. Hormonal changes while pregnant can exaggerate bacteria in the mouth that can cause bleeding gums or gingivitis. Tooth loss is unlikely with a thorough and regular cleaning regimen.
Myth No. 9: Dental X-rays are unnecessary.
It is necessary to have dental X-rays to detect decay and other problems and it should not be feared because the radiation dose is very small especially when dentists use digital radiography.
Myth No. 10: Weight loss can affect the fit of your dentures.
The shape of the bone under the tissue determines the fit of the denture and weight loss has nothing to do with the denture.
Dental myths may prohibit a person from pursuing healthier dental care and may gradually cause bigger problems. Visiting your family dentist will help alleviate fallacy. Developing good oral hygiene with the help of your dentist in Mississauga will make smiling a lot easier and confidence boost higher. Proper dental care is part of everyone's general health condition. Taking care of your teeth as much as you take care of yourself reflects your total well-being.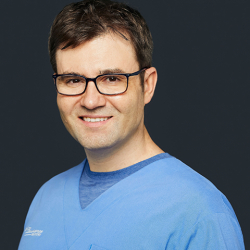 Latest posts by Dr. Allan Hawryluk
(see all)
---