Sedation dentistry is a technique used by dentists of this generation to help patients overcome their fear of dentists. Some patients experience anxiety and dental fear which prevents them from getting the proper dental care and treatment. The dentist will administer sedative drugs in different forms (pill, gas or nitrous oxide, intravenous) so that the patient will be in a relaxed state. The dental procedure may then be a comfortable experience even for the fearful patients, as an effect of sedation.
Advantages of Sedation Dentistry
There are numerous benefits to sedation dentistry as the patient is put into a more cooperative state and forgetting about the dental fear. Some of the advantages include:
Pain-free Dental Experience. Sedation dentistry helps the patient have their dental care or treatment without having to feel the pain. As anxiety is relieved by the sedative drugs or injection, the patient is able to go through the procedure without the fear of pain.
No Lost Time. Dental procedures that are otherwise time-consuming may be done and completed in less time for sedated patients. Patients no longer have to come back for numerous appointments just to have the procedure done. Dentists are also able to cover more work in less time.
Relaxed State. There are patients who have no control of their movement – patients with Parkinson's disease, or children with ADHD who can't stay still for a long period of time. Sedation dentistry will put them at ease, allowing the dentist to do the dental procedure without resistance or uncontrolled movements from the patient.
Affordable. Sedation dentistry is reasonably priced and affordable.
Disadvantages of Sedation Dentistry
Patients who are not comfortable taking medications may not be comfortable with sedation dentistry as the procedure involves the use of nitrous oxide, or calming anti-anxiety medications, intravenous or anesthesia; some patients may have some apprehensions over the effects. Some of the disadvantages of sedation dentistry are:
Effects of Sedative Drugs/IV or Gas. People react to these sedatives differently depending on their tolerance level. It is important that the dentist determine the right amount of sedation needed by the patient so that the patient will not suffer any unexpected side effects.
Not covered by Dental Insurance. Unfortunately, this is the reality as most dental insurance providers don't cover sedation dentistry so the patient will have to shell out the expense from his own pocket. It will be best to check the insurance plan to see if it is covered or not.
Contraindications with other medications. Patients taking other medications may experience unusual side effects if sedated. It is recommended that full disclosure of medical history including medicines taken be made with the dentist.
Dentists recommend dental visits twice a year. But with a patient experiencing dental fear, his dental condition may worsen once his fear of the dentist is not addressed. The disadvantages are far too minimal if they are to consider the long-term effects of not having proper dental care and treatment because of the fear and anxiety they felt whenever they have a dental schedule.
With sedation dentistry, the problem is resolved at least while the procedure is ongoing. What is more important is that the dentist is well-trained, certified and experienced with the procedure so as not to experience any unmanageable side effects of sedation during a dental visit.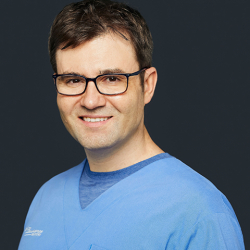 Latest posts by Dr. Allan Hawryluk
(see all)
---