Internal tooth bleaching is a valuable treatment for a discolored front tooth that won't respond to traditional whitening.
We use it because conventional external tooth whitening therapies won't work when a tooth becomes injured from trauma or a root canal. So instead, exclusively internal bleaching can help.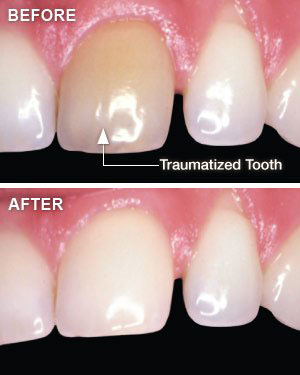 About Internal Bleaching
St. Lawrence Dentistry does internal bleaching treatments on darker teeth with root canals or trauma. It targets discoloration from the interior. There are a few causes for this to happen. First, microbes, blood, or saliva periodically remain inside the tooth after a root canal treatment. As the bacteria break down, discoloration develops. In this case, internal bleaching is the best option.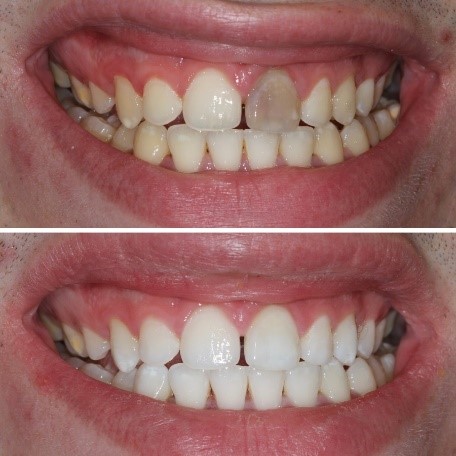 The Difference Between Internal Bleaching and External Bleaching
External bleaching is the technique most people are aware of. Dr. Hawryluk may apply bleach in the clinic or fabricate "bleaching trays" for home use. External bleaching whitens the exterior of the teeth. Usually, the technique applies to all teeth. On the other hand, internal bleaching targets discolored teeth due to a root canal or trauma. The tooth "whitens from within" during the internal bleaching process. Therefore, it is a more invasive approach compared to external tooth whitening.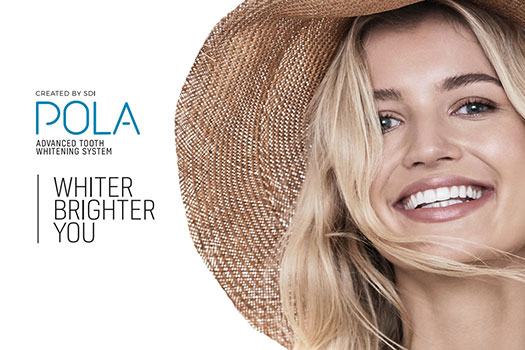 How Internal Bleaching Works
If you aren't pleased with the impression of your tooth after trauma or a root canal regarding its color, speak to Dr. Hawryluk. He will perform an exam and might do some imaging to get a transparent picture of the origin of the discoloration and whether internal bleaching is your best choice. Sometimes the source of the discoloration is microbes, in which case you will require a root canal or retreatment of a pre-existing root canal.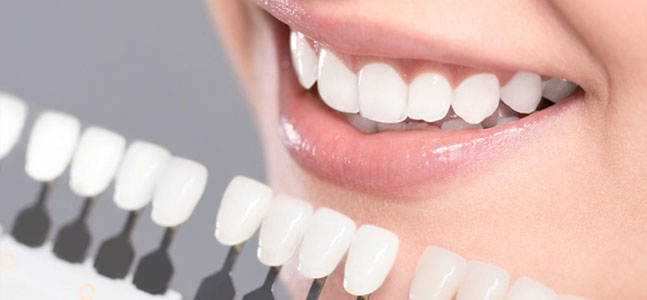 If internal bleaching suits you, Dr. Hawryluk will drill a small hole in the back of the discolored tooth. Next, he will place a bleaching gel inside the coronal portion of the tooth. The bleach crystals are left in the tooth for as little as 8 minutes or up to an hour, depending on the harshness of the discoloration. Afterward, Dr. Hawryluk removes the bleach crystals and places a composite filling in the back of your tooth.
Internal bleaching is a low-risk method. The key is there has to be a complete seal between the bleached area and the root system's start. If the bleaching agent contacts the root, it can cause root resorption.
Most people adore how their tooth appears after internal bleaching, particularly if they feel self-conscious about its discoloration.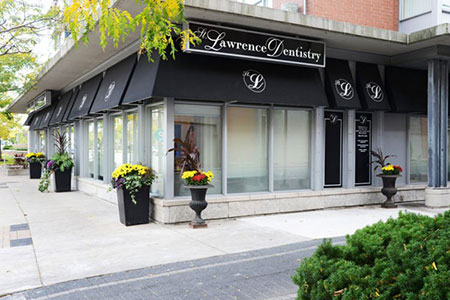 Advantages and Disadvantages of Internal Bleaching
Like every technique, internal bleaching has pros and cons, which might make it appropriate for some patients and circumstances but not others.
Benefits of internal bleaching include:
It's a safe and practical way to whiten even a necrotic tooth.
The methodology is simple and relatively affordable compared to some other esthetic treatments.
It doesn't need anesthesia.
Internal bleaching conserves more of the tooth's biological structure, unlike a veneer, so it doesn't additionally weaken the tooth.
It can help you feel more assured about your smile.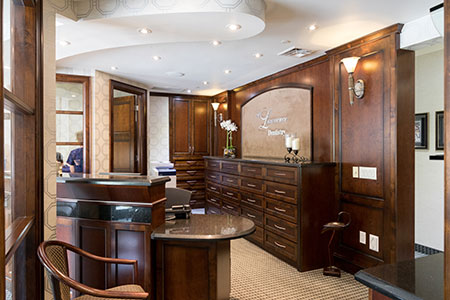 Disadvantages of internal bleaching include:
Depending on the harshness of the discoloration, it may take multiple treatment sessions to reach the hoped level of whiteness.
The bleached tooth may not match your other teeth precisely. Often, it is initially slightly whiter than the surrounding teeth.
Results sometimes last around one year, so preserving your tooth's whiteness may need follow-up treatments.
It is an invasive procedure, at least when analogized to external whitening, since Dr. Hawryluk drills a small hole into the tooth.
If you are considering internal bleaching, discuss it with Dr. Hawryluk. Comprehending your options and making knowledgeable decisions is an ideal position of strength to start any treatment from.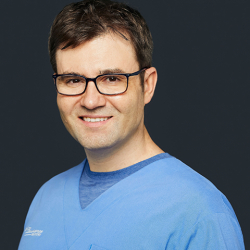 Latest posts by Dr. Allan Hawryluk
(see all)
---