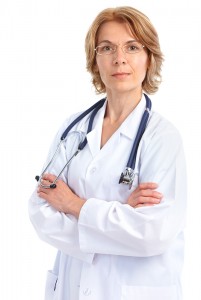 When someone mentions dentists and dentistry, people will often think of that person who checks on your teeth, puts fillings in, and tells you to brush and floss regularly. While such a person is indeed a dentist, there is actually more to what they are and what they can do. There are actually a few specializations that dentists can focus on, with additional training needed for each one.
Not all of these specializations are recognized everywhere since different locations have different registration bodies who acknowledge and recognize such specializations.
Dental Public Health – this is a specialization that focuses on the health needs of a population rather than on any particular individual. This is considered a specialization that is non-clinical and involves the assessment of the current state of public dental health, as well as focuses on how improvements can be made to this.

Endodontics – this focuses on the study as well as the treatment of a person's dental pulp. This is a specialization that essentially centers on root canal treatments, root canal therapy, and other similar procedures that have something to do with the pulp of a person's tooth.

Periodontics – sometimes called periodontal dentistry, this specialization covers the study and treatment of the supporting structures of a person's teeth. This includes a person's gums (gingiva), cementum, alveolar bone, and periodontal ligament, all of which are part of the periodontium, or the supporting tissues of your teeth.

Pediatric Dentistry – as the name suggests, pediatric dentistry deals with the care and treatment of children's teeth and gums. This particular branch of dentistry is acknowledged by registration bodies in the US, Canada and Australia, to name but a few. The care and treatment of juvenile teeth include not only the handling of these but also the education of parents for the proper care of their kids' dental needs.

Geriodontics – also called geriatric dentistry, this is the polar opposite of pediatric dentistry, in that this focuses on the dental needs of older adults. This includes the care and treatment of teeth, with dental problems that stem from the normal process of ageing being the center of such a practice.

Special Needs Dentistry – if education has SPED (Special Education), then dentistry has this. Also called special care dentistry, this specialization focuses on the dental care of those who have special needs, such as those who have psychiatric issues, intellectual disabilities, and the like. Those who specialize in this particular branch of dentistry undergo 3 more years of postgraduate education and training and may need to get board certification afterwards as well.

Prosthodontics – this area of dentistry is one that focuses on the dental prosthesis, or the creation and use of dentures, implants, bridges, and so on. Also called prosthetic dentistry, dental professionals who choose to focus on this particular specialization are required to take a three-year postgraduate course, after which accreditation is required by registration bodies in the US, Canada and Australia.
These are just some of the dentistry specializations that dentists may choose to pursue. There are quite a few more for these dental professionals to choose from, like forensic odontology, orthodontics, oral medicine, and even veterinary dentistry.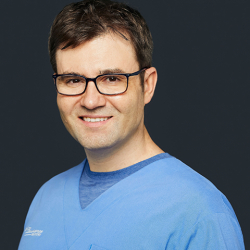 Latest posts by Dr. Allan Hawryluk
(see all)
---