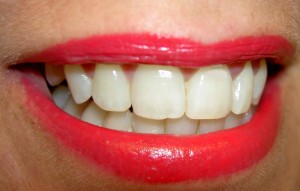 You may have experienced something like this one time or another: biting down into your favorite food and feeling the unfortunate crack of one of your teeth as a piece of it comes apart with a mouthful of grub. First thing that you need to keep in mind in situations like this is to not panic.
Next, once you've realized that you aren't writhing in pain because of your chipped tooth, you may want to do a couple of precautionary steps just to make sure things don't get any worse.
Save Pieces of Your Chipped Tooth If Possible – If you haven't accidentally swallowed the tooth fragments, it's still possible that the dentist can do some dental restoration to put things back the way it was. Carefully spit out what's in your mouth and carefully discern the tooth pieces. You can then rinse them in running water and wrap them in a piece of cheesecloth for transport afterwards.
Rinse and Gargle with Warm Salt Water – Doing so can help prevent any possible infection before getting your teeth checked.
Cover Any Jagged Tooth Edges with Paraffin Wax – This can help you avoid any cuts to your gum or lips until you can get your tooth repaired. If paraffin wax is unavailable, sugarless chewing gum can be used as a substitute.
Apply Gauze for Any Bleeding – You can also rinse your mouth with a bit of cold water to help contract the blood vessels to further stop the bleeding. Hold down the gauze for around ten minutes to see if the bleeding can be stopped.
Consult with Your Dentist – While many minor dental problems start out painlessly, it may still lead to many complications down the line. The best preventive measure to avoid future problems may still be to consult with your personal dentist. Infection caused by bacteria or even decaying food particles will eventually reach your tooth's nerve ending and cause you no small amount of pain. A dentist will be able to suggest the best course of action to help resolve the problem – be it restoring your broken tooth or even going as far as doing a root canal to repair it. What's important is that you seek professional help to get you out of this bind.
Dental mishaps like these happen and knowing what to do can be the best way to arm yourself in finding a solution to this type of situation. Hopefully, these tips were able to help you should you ever find yourself with a chipped teeth dilemma such as this.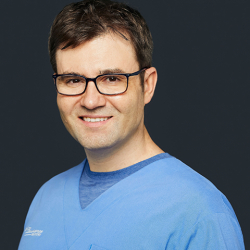 Latest posts by Dr. Allan Hawryluk
(see all)
---