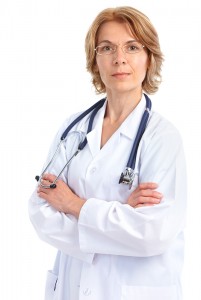 When you visit the dentist, especially if it is your first time, numerous questions tend to pop up. Probably the most commonly asked one is how often a person should visit the dentist. The most common answer to this query is usually "every six months", however there are dentists who will tell you whether you do need to come in that regularly for a check-up and cleaning, or if your personal oral health demands that you come in more often or less.
It is only natural to want to know what will happen and what to expect. You will also want to know what to do in order to maintain good oral health and to ask whether what you are currently doing is correct or not. To show you that you are not the only one with these questions, here are some of the more commonly asked questions people have when it comes to visiting the dentist and the usual answers that they get:
What will your dentist ask you when you go to your appointment?
When you get to your dentist, you can expect them to ask you a few questions, especially if it is your first time to visit them. The usual questions include whether or not you've ever been to a dentist, when was the last time you had your teeth checked, and what your daily dental routine is, among others. You will also find that your dentist will want to know if you have any misgivings about going to a dentist.
What should I expect with my first dental visit?
Your first dental visit will usually consist of examinations and questions pertaining to your oral health. You can expect dental x-rays to be taken, a clinical examination of your teeth and gums, and recommendations for what needs to be done to these. If you have problems like cavities, or if your dentist finds that you have issues with your bite, you will be told what is required to get you back to good oral health. This may mean another dental appointment in the near future. You can also expect most dentists to clean your teeth during your first visit, and them giving you advice regarding dental care as well as when you need to come in for your dental check-up and professional teeth cleaning session.
Should I schedule an appointment with the dentist or should I just walk in?
This usually depends on what protocol the dentist you are planning on visiting has. Some dentists welcome walk-ins while others are strict about people setting appointments and keeping them. What you might want to do is to call in advance to ask whether or not you need to schedule an appointment or if you can simply go there and have your teeth looked at.
Can I just walk into a dentist's office when I have a dental emergency?
During a dental emergency, a number of dental professionals do accept walk-in patients. It is advisable however that you call the clinic when you are on the way there because of a dental emergency. This is to help the dentist prep for it or to at least give them time to readjust their schedule to accommodate you. It is also a good idea to call ahead since the dentist may not be in. This will give you time to locate another dental professional who can help you instead of you wasting your time running to the dentist and finding out that they cannot help you there at that time.
These are just a few of the questions people ask when it comes to dental visits and what they need to do as well as expect. Other questions that are also asked by many when it comes to visiting dentists include how long do they have to wait for an appointment, can they choose who their dentist will be if they go to a clinic with many dentists, and what payment options are available to them These are often answered by the respective clinics they visit, since these are dependent on the policies and rules of these offices.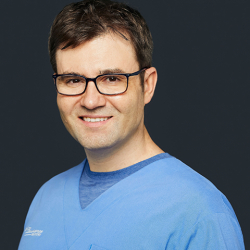 Latest posts by Dr. Allan Hawryluk
(see all)
---