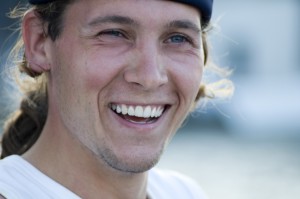 Whitening your teeth is a great way to improve your smile, and subsequently, how you look as well as feel about yourself. This can be done a number of ways, with some of these methods being done at home, and some of these being done by dental professionals. Which ones do you think are best for you and which teeth whitening method should you choose?
While some people may say that both produce the same results, it has been noted that home teeth whitening kits may take longer to produce results than if you got your teeth whitened by a dentist. Numerous reasons have been given for this, with some saying that professional solutions for teeth whitening are stronger than what you can get over the counter. Others say that it is because dentists use a laser light to activate the whitening agents in their treatments.
So, which whitening method is really better? It actually depends on each individual and how each person's teeth reacts to the whitening treatments used on them. Some people have teeth that are badly stained, making these more difficult to treat. This would mean needing to use home whitening agents for longer to get the results that you want.
When you have badly stained or discolored teeth, a dentist can adjust their teeth whitening treatment to your needs, and yes, they can also speed up the process with the help of tools like laser light. They can also perform any necessary dental procedures on your teeth before any teeth whitening treatments are used on these. If you have gum problems or tooth decay, your dentist will want to take care of these first before going ahead with your teeth whitening procedure.
Another good reason for you to choose professional teeth whitening over home remedies is to protect your gums from irritation. Over-the-counter teeth whitening products may irritate sensitive teeth and gums, and you do not want this to happen. If you suspect or know that you have sensitive gums and teeth, it is best to go to your dentist to have your teeth whitened than to do this yourself.
Some people cite that they choose home remedies as opposed to going to a dentist to have their teeth treated because, let's face it, home treatments are indeed less expensive. What they might not have considered is that, in the long run, these over-the-counter whitening agents will actually cost them more than if they decided to have a dentist whiten their teeth for them. This is because you will need to repeat the whitening procedure with the OTC products for at least a week before you see results comparable to what you would get with one visit to your dentist.
In the end, the choice still remains with the person who wants to whiten their teeth. Which choice is best for them is also dependent on their individual conditions and preferences. If you want safe teeth whitening with lower chances of irritation and mistakes, however, it might be best if you did go to your dentist for this. You will not only be sure to get any dental problems out of the way before teeth whitening is begun, but you will also get a teeth whitening treatment tailor-made for your teeth.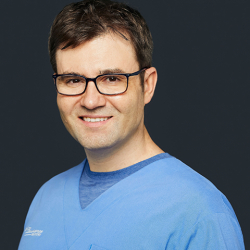 Latest posts by Dr. Allan Hawryluk
(see all)
---