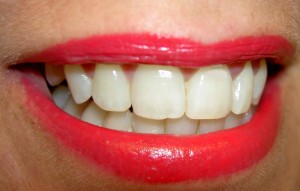 Not everyone is blessed with a naturally beautiful smile. This does not mean however that you should simply suffer in silence with your less-than-perfect set of teeth. There are many ways to improve that smile of yours, and your dentist can help you with this.
Cosmetic dentistry procedures help people with dental issues get the kind of smile that they have always wanted, helping them with their self-esteem as well. Improving your smile, after all, helps make you look younger and better, giving you a boost in self-confidence and makes you feel better about yourself. This can create a positive domino effect that can help improve the life of the person who has had their smile fixed.
What are the many cosmetic dentistry procedures that help make a smile better? Here are some of them:
Teeth Whitening – this is a rather simple procedure, but can bring about spectacular results since this will give the person a very bright smile. Whitening, as the term implies, helps make your teeth whiter than it usually is. This is ideal for those who have discolored teeth due to habits that stain these, and for those who have naturally dark colored teeth. Depending on how discolored your teeth are, this procedure can be done in only one, to a few visits.
Braces – if your teeth are rather crooked, or did not come out as straight as you would want them to be, braces may be your best solution. Your dentist will determine whether braces are ideal for you, and will tell you the extent of the work needed for your teeth to become as perfect as you want them to be. You will also be told how long it will take for your braces to permanently straighten out your teeth, whether you will need to have a few teeth extracted for proper setting, and what you can expect from such a procedure.
Veneers – these are thin shells of porcelain placed over your teeth to make them look better. These are often used by those who have badly stained teeth that cannot be fixed with the use of teeth whitening. Veneers are also used on chipped teeth, teeth with gaps in between, and uneven teeth.
Bonding – this is one of the cheapest cosmetic dentistry procedures around, and is used to close gaps between teeth, to reshape uneven looking teeth, and to cover badly stained teeth as well. These are also used to repair chipped, decayed, and broken teeth.
Should You Consider Cosmetic Dentistry?
While having a perfect smile is indeed a good idea, before you contact your dentist for one of these procedures, you need to first consider if you should be having one of these done on you. One of the things you need to remember is that, cosmetic dentistry can be costly. If you do not have the funds for this yet, it might be a good idea to start saving up for the procedure you want before setting an appointment for this.
You should also be aware that most insurance policies do not cover cosmetic dentistry. If you are thinking of having your insurance shoulder the cost of such a makeover, you are in for a surprise. Not only are these procedures not covered by your insurance, but you may also need to have maintenance work done on these every few years.
If these are not issues for you, then you should go right ahead and contact your dentist for questions regarding these procedures and your need for them. Find out what you need to do before any of these tooth-beautifying processes, and what to expect once these are done.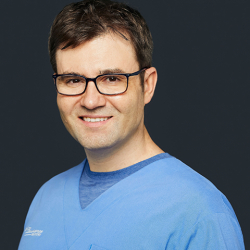 Latest posts by Dr. Allan Hawryluk
(see all)
---